As the Easter weekend arrives, students, faculty and staff members will be celebrating the death and resurrection of Jesus Christ, our Lord and savior. Many consider these next few days to be the holiest of the year, while others reflect on fond childhood memories, while still others question if Easter has become too commercialized. Today a few of our communications students launched out across campus asking questions specifically relevant to Easter, and here is what you told them.
__________________________________________________
JONATHAN PASILLAS asked:
What does Easter mean to you personally?
♦ "It is called, 'Semana Santa' which is a week that is dedicated for the Lord. Throughout the week we do not eat meat, we eat mainly fish and vegetables throughout the day as a family, because it is the day that He gave his life for us to later rise on Sunday," said Bryan Morales, an international student athlete from Puerto Rico.
♦ "On this day, 'Semana Santa,' it is a day we go to church to respect the Lord and give thanks. We stay together as a family and eat meals throughout the day together. We make sure to not eat any meat throughout the week, instead we also eat fish and vegetables. This being a sign of respect to the Lord for what he has done and continues to do for us," said Anthony Cosme, a Puerto Rican baseball player attending MBU.
♦ "When I was younger I believe we would go to church, however, I do not remember the last time we went. Now, it is more of just coloring eggs and competing with other family members on finding them after they are hidden. We often fill them up with candies and money, which makes finding them even more intense because we have no idea how much may be inside one of these," said Austin Shieber, a California native who is a member of the Missouri Baptist University baseball team.
__________________________________________________________________________
TYLER ANDRUS asked:
Do you think Easter is still considered to be an important holiday in America?
♦ "I guess it depends on how you were raised, really. I do believe a lot of people have pulled away from traditional religions and consider themselves 'non-denominational' or 'agnostic.' So, I really think it's up to the individuals themselves. However, I think it's still very important to traditional folks," said Karlye Jones, a graduate student from St. Louis.
♦ "I think most people consider it a holiday simply because of tradition, but for the most part, I don't think people honor the day in respect for Jesus' resurrection," said Ben Gruender, a ministry major from Hazelwood, Missouri.
♦ "Easter is considered an important holiday in America for all the wrong reasons. While it's great that Easter means time to spend with family for most, I believe that the resurrection of Jesus has faded from the thoughts of the general American populous," said Alex Hancock, a ministry major from Ellisville, Missouri.
__________________________________________________________________________
LUKE SLAGLE asked:
How do you celebrate Easter as a college student?
♦ "I go back home and me and my friends and my family go to a local park and celebrate by having a picnic and then an Easter egg hunt," said Steve Collins, a freshman business major from Kirkwood, Missouri.
♦ "I usually stay at home and my grandma comes over. We have brunch as a family and then we get Easter presents," said Alex Moore, a freshman information technology major from Wentzville, Missouri.
♦ "Our family goes to my aunt's and we all go to church together. After that we go back to her house and have lunch," said Katie Pilla, sophomore nursing major from Kirkwood, Missouri.
__________________________________________________________________________
CAM COSEY asked:
Do you think Easter is too commercialized like some believe Christmas has become?
♦ "I think Easter has stayed the same, at least for the church aspect, but I would say that it seems like it has become a little bit more about the kids because they may not understand and appreciate the true meaning of Easter," said Austin Bell, a cook in the Missouri Baptist University Cafeteria.
♦ "It has changed from its traditional meaning, like in the way it seems to be more about the kids, like with the candy and the Easter egg hunts and stuff like that. Christmas has seemed to lose meaning because of commercialism but I think that people still understand the original meaning," said Malik Kern, a junior football player for Missouri Baptist University.
♦ "Christmas and Easter has gone toward a more commercial direction, what with all the ads to sell candy, gifts, formal wear and things like that, but I also think that in the church the message is the same," said Dalton Barcom, a 2016 Missouri Baptist University graduate.
__________________________________________________________________________
ANIKA CONLEY asked:
What does your family do on Easter?
♦ "Waking up to baskets full of candy, getting dressed in our Sunday best, and having brunch after church," said Jasmine Colin, a freshman English major from Ballwin, Missouri.
♦ "When I was younger my family would dress up and go to church and after we would go to a relative's house and have an Easter egg hunt for the younger kids. There would be a golden egg that would usually have money in it," said Alexis Harrell, a sophomore physical science major from St. Charles, Missouri.
♦ "My family would wake up early to have breakfast before we attended church. After church my family gets together and does an Easter egg hunt when we were younger. Nowadays we just all hang out together and eat Sunday dinner which is always a lot of food and laughs," said Rachel Fallon, a freshman education major from Chesterfield, Missouri.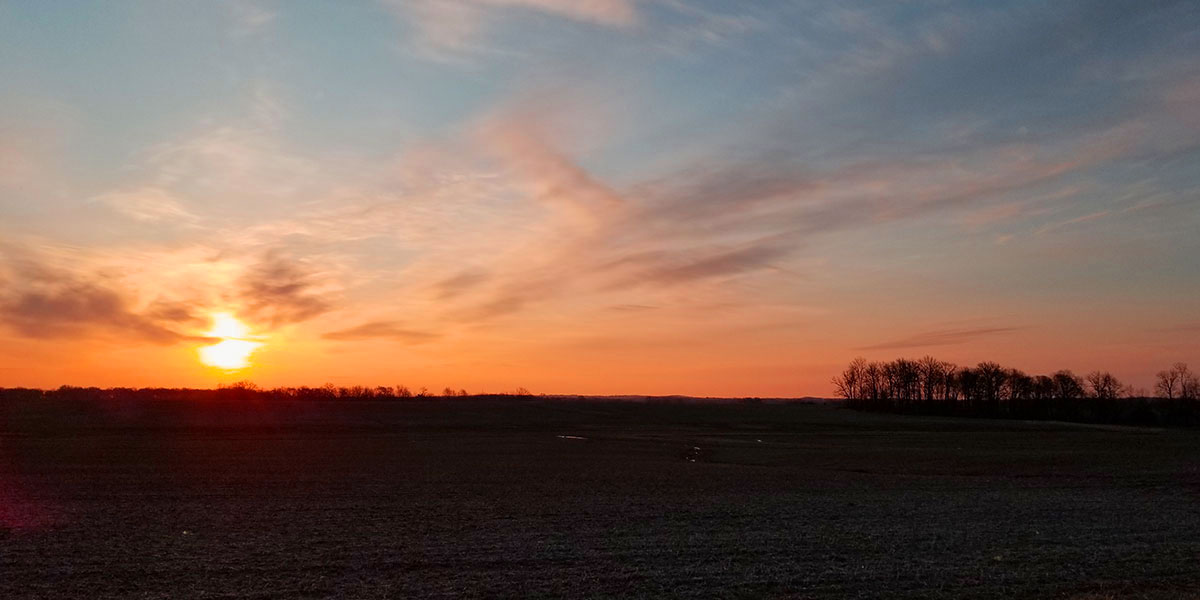 Photo by Esther Wysong