The traditional four-year college experience is not only valuable for learning liberal arts and topics within a student's particular major, but it's a time of growth, from teen-ager with a fallback safety net to adult walking the tightrope of life without a net. And it's a wonderful time to grow, and to learn.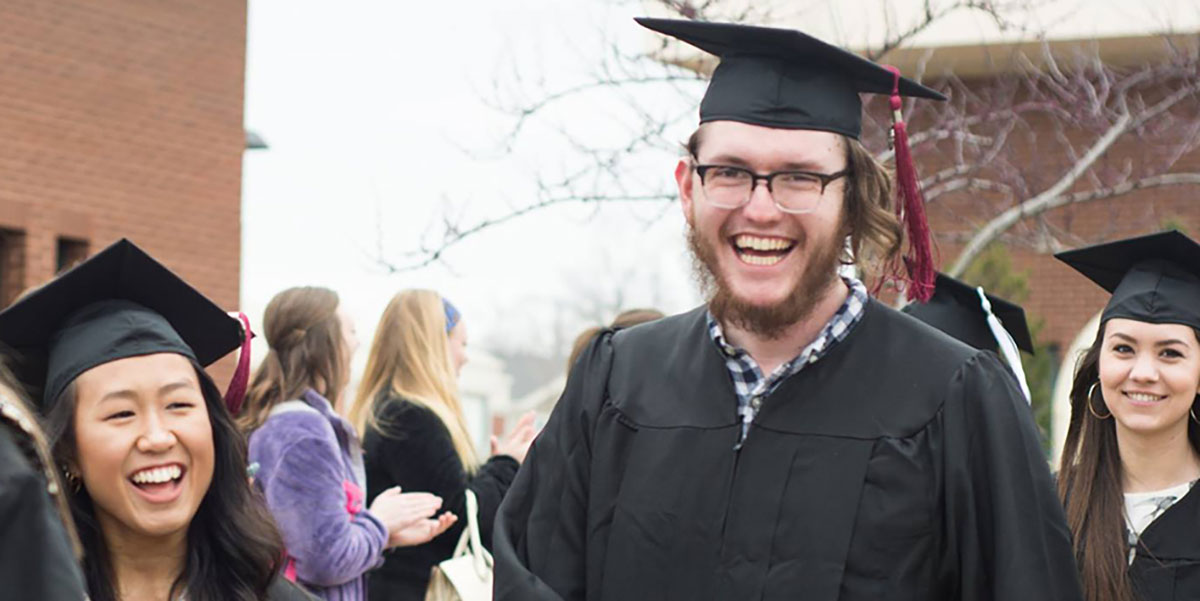 Courtesy Photo
Left to right, Abigail Scanio, fiance and fellow graduate, Matt Williams, and Jill Burroughs enjoy Missouri Baptist University's annual tradition of the Senior Walk, during which well-wishers applaud and cheer graduates as they walk to Chapel this week.
__________________________________________________
During the past 48 months as a student of Missouri Baptist University, I have learned, grown, laughed and cried countless times for too many reasons within the vicinity of good old One College Park Drive.
However, as I step out of the title of "college student" and into the "real world" as an adult with no excuses, I am understanding what it means to be a contributing member of society.
What does an independent yet communal world citizen mean?
Through the past four years, I have learned to not keep my head in the sand or shy away from being involved locally or globally.
It is something we seniors must take ownership of as we graduate, for no longer can we live under the excuse of being "kids" or in ignorance of the events or lives around the St. Louis community or around the world.
In years past, I would have said a citizen of the world is someone who simply is living a life to please the world in action and attitude.
Now, I understand there is a deeper meaning, for they are someone moral and trustworthy, kind in considering the greater good in their personal lifestyles and outward behaviors.
Minor Myers Jr., president of Illinois Wesleyan University, said, "Go into the world and do well. But more importantly, go into the world and do good."
Although this is something done constantly through life and independent of whether or not you are in school, I am excited to engage with the people around me, showing community and service completely of my own will, not for a class project or service hours.
Those of us graduating have learned the moral of not judging against any particular groups of people different from ourselves, but instead treating all as equals.
Something else I have picked up in college is listening to NPR on my morning commute, staying educated on major news events, not avoiding reading news articles appearing online concerning other countries or people's conditions.
My time at Missouri Baptist University has taught me how much there is to learn from other people's stories and cultures, for it is through those conversations that key subjects such as race, religion and human rights are often brought to light.
These subjects can sometimes make for uncomfortable squirming, but they ought to be spoken about as they are real and very close to some people's daily trials.
Part of "adulting" and being a world citizen means standing up for those who cannot stand up for themselves, taking responsibility, giving a voice to the voiceless, advocating for righteous justice and healing communities wherever you are located beyond the life of dorms.
So here's to an unlabeled part of life after college that comes with practice — integrating yourself into the world without any labels to hide behind.
It's a fresh start, and I am ready to learn.