Whether it's Spring Break or summer vacation, if you are looking for a world where time slows down and things are just a bit simpler, then think about traveling east to the beautiful lowlands of South Carolina.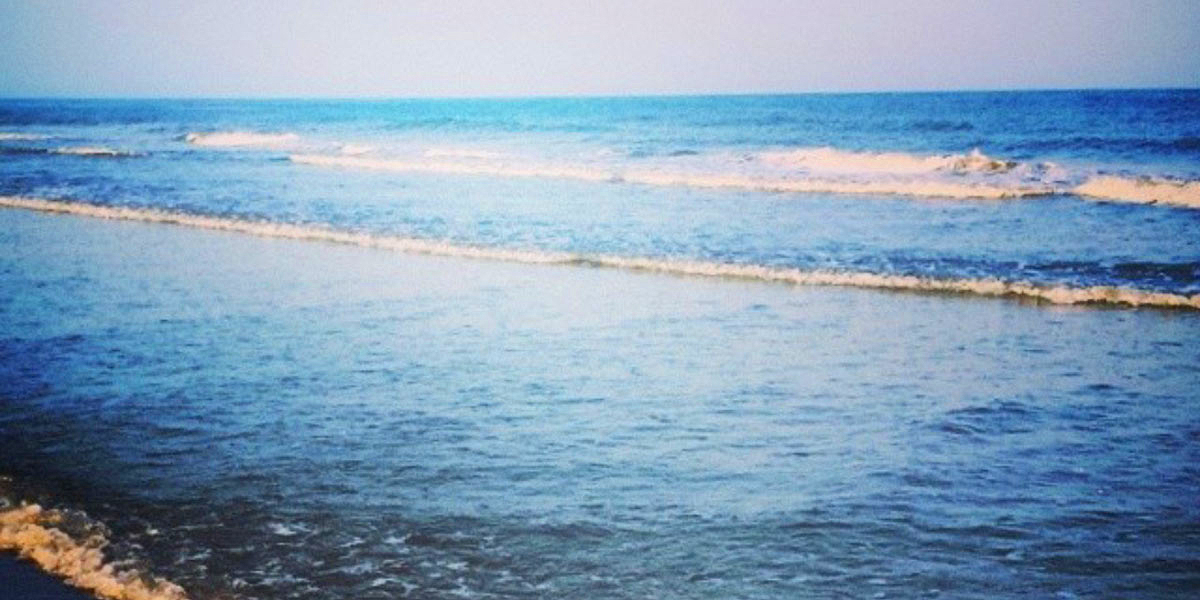 Photo by: Brittany Gammon
__________________________________________________
Beautiful sunsets, winding bike trails, sand between your toes and pristine golf courses, the Low Country in South Carolina is the perfect destination for a relaxing getaway.
If you're looking to step away from the monotony of everyday life, take the scenic lowcountry route to picturesque Palmetto Bluff in Bluffton, SC.
With 32 miles of waterfront, Palmetto Bluff offers kayaking, canoeing, fishing and paddle boarding, as well as a yacht cruise through the scenic May River.
If staying on land interests you, try the many walking trails and bike paths.
Weaving almost 7,200 yards along the May River, the May River Golf Club is consistently ranked among the best in South Carolina.
For years, hunting and shooting have been a tradition for Palmetto Bluff.
"The course is designed to be subordinate to the landscape while providing a fun and challenging recreational shooting environment for the novice through advanced shooter, regardless of age, ability or experience," according to the Palmetto Bluff official website.
No matter what your level of expertise in fishing, the Bluff offers diverse sea life.
Lawn sports also offer a variety of options.
"We keep two pristine croquet lawns on the property at Wilson Lawn and Racquet Club — our recreational hub and perfect gathering place for friendly competition," according to the site. "Along with the lawns, the expansive club facility includes eight Har-True tennis courts, two bocce courts, four courtside shelters and a well-equipped pro shop and pavilion."
A popular favorite in the bluff, Buffalo's, is a breakfast and lunch restaurant.
With a river view, the outdoor seating also includes a fireplace for the colder summer nights.
When you go, make sure you don't miss their delicious sweet potato fries and specialty sauce.
Reservations are encouraged as this scenic cafe fills up quickly during brunch.
Palmetto Bluff Spa allows you an opportunity to unwind with southern hospitality.
From facials and massages to nail treatments, every experience is based on natural elements.
Around the corner from downtown Palmetto Bluff, Southern Living magazine built the 2014 Idea House.
For $15 you can tour the Idea House and get the latest decorating trends.
Proceeds from the Idea House go to the Boys and Girls Club of Bluffton and Bluffton Self Help.
Three other display homes are available for tour at no cost.
Hilton Head Island features many resorts, hotels and other commodities as it reaches a larger demographic.
The island is only 12 miles by 5 miles wide, but Hilton Head Island is full of many attractions as well as name brand stores like Ulta and Target.
The Island is also home to two Tanger Outlet Malls featuring Nike, Under Armour, Saks off Fifth, Talbots and Kate Spade, to name a few.
Dolphin tours take you and your guests out onto the Atlantic Ocean. Pets are allowed on the boats as well.
For a slight upcharge, you can go tubing and water skiing on these tours.
The captains of the boats are friendly and will ensure that you have a wonderful time.
Tourists can join the locals and be active during their stay at Hilton Head Island, renting bikes and riding to a favorite restaurant or pier.
Located next to the Disney Resort,  Shelter Cove Harbour is a family friendly harbour with shopping, boating and dining.
HarbourFest, a summer classic, offers food vendors, live music, activities for all ages and ends the night with a firework display over the ocean.
Looking for a tourist hotspot? The Salty Dog in Sea Pines is an islander's favorite.
Not only do they offer seafood dishes as well as other garden fresh options, but their colorful T-shirts, a staple for the southern prep, almost keep more people coming than the food.
Each section of the island is aimed at a different demographic.
Researching the resorts will give you a feel for which location best suits you.
Located only hours away from Charleston and Savannah, the lowcountries of South Carolina are sure to please everyone.