Words on paper: This series, which debuts its second season at 8 p.m. Sunday, Nov. 23, on the Hallmark Movies and Mysteries Channel, uncovers stories of redemption, second chances and mended relationships, all made possible due to the sincerity of the written word.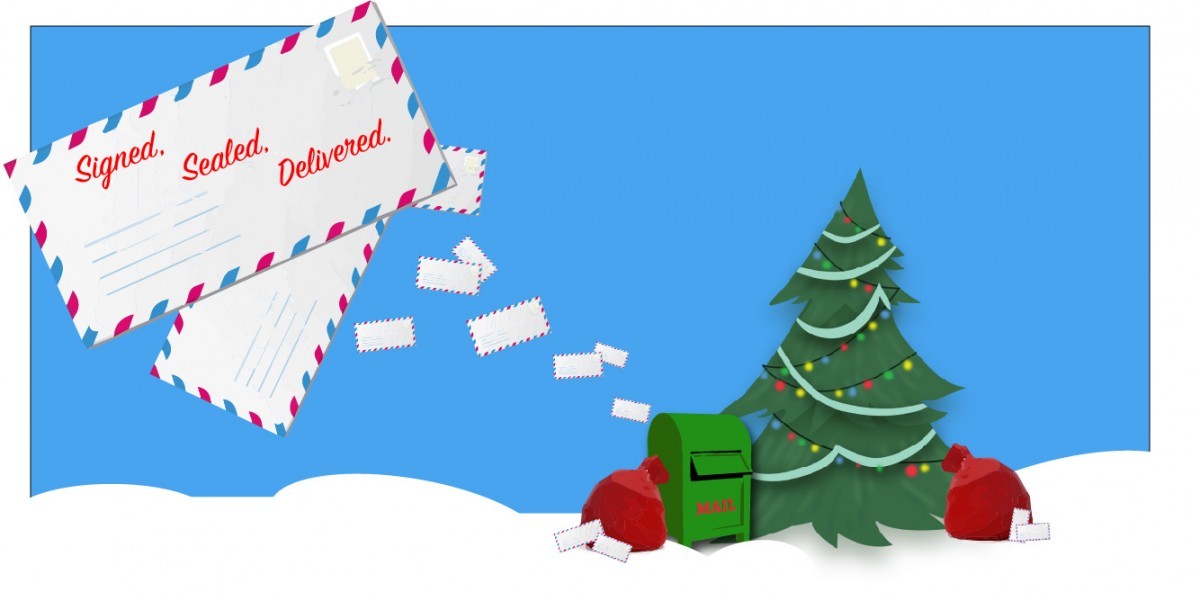 Graphic by: Jerason Dean
__________________________________________________
Is there more to life than technology?
What makes a relationship last?
Should old-fashioned practices be brought back to life?
These are just a few of the questions beautifully articulated in the Hallmark series, "Signed, Sealed, Delivered," which aired last year at 8 p.m. each Sunday on Hallmark Channel.
Created by Martha Williamson, renowned producer of "Touched by an Angel," this captivatingly charming series has definitely received some heavenly inspiration.
With its debut season in April 2014, Hallmark introduced us to a charming group of Post Office employees working for the properly named Dead Letter Office.
You see, the letters that arrive in this quaint office are figuratively dead.
They are often months or years behind their intended delivery date, leaving their recipients unaware of the life change that could occur from reading their contents.
These four quirky yet lovable characters use their diverse skills — like photographic memory, search engine mastery and geographic intuition — to return lost letters to their intended recipients.
At the beginning of the series, the team just wants to complete their postal duty.
The letters, though, have something else in mind.
Inside the envelopes and within the lengthy pages are incredible stories — stories that require more than intelligent sleuthing to resolve.
The cast would like to meet you now.
May I introduce Oliver O'Toole (Eric Mabius), an extremely intelligent and experienced Type A manager who passionately values old-fashioned practices and resists change.
There is something about Oliver that leaves us wondering what is behind his gentle yet reserved appearance.
He seems so genuine yet has experienced some intense hurts in his life.
These letters awaken some hope and love in his heart that have been buried far too long.
By contrast the newest member of the Dead Letter Office is Shane McInerny (Kristin Booth).
She is technologically savvy, has a heart for adventure and uses her charm and wit to connect with others.
If Oliver is perfectionistic and reserved, Shane is the complete opposite.
Her efforts to modernize the office allow this powerful foursome to affect many people's lives for the better.
Next we have Rita Haywith (Crystal Lowe), an undercover beauty posing as the frumpy girl who is capable of far more than she can imagine.
Quiet and unassuming, Rita possesses an incredible photographic memory and excellent organizational skills.
Throughout the series, she becomes more comfortable in her own skin and reveals more personality and insight than even her beloved co-workers expect.
Finally, the underdog of the Dead Letter Office is Norman Dorman (Geoff Gustafson).
At first glance, Norman is your stereotypical awkward brainiac.
However, there is much more to Norman than brains.
We learn throughout the series that Norman was adopted at a young age and has never met his biological parents.
This identity gap in his life allows him to easily relate to people who feel misunderstood or unloved.
Tucked inside Norman is a compassionate, empathetic individual who will surprise you with inspiration in each episode.
"Signed, Sealed, Delivered" is debuting its second season with a two-hour holiday special at 8 p.m. Sunday, Nov. 23, on the Hallmark Movies and Mysteries Channel.
Pull up a chair, pour yourself a cup of coffee and snuggle in to watch this endearing series.
Who knows, it may just inspire you to buy some stationery, practice your penmanship and write a classic letter.