As Halloween arrives tonight, parents, trick-or-treating children and even college students around the U.S. are left thinking about the recent clown sightings and whether they are an elaborate movie promotion or truly people wanting to scare others.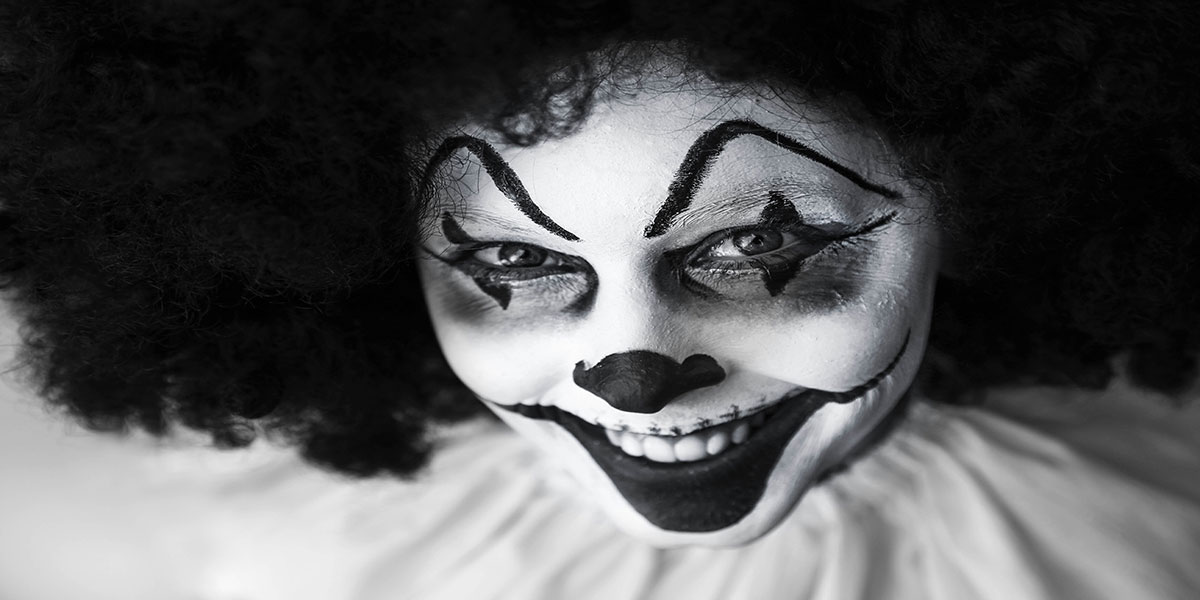 Photo Courtesy of Google
________________________________________________
As Halloween arrives tonight, so does the potential for sighting clowns, and my irrational distraught fear heats up.
Sightings of scary clowns luring children into wooded areas started in the Carolinas, a reported incident from police in Winston-Salem, N.C., on Aug. 21, described a "suspicious character dressed in circus clown attire and white face paint, enticing kids to follow him/her into the woods."
It didn't stop there. In Greenville, S.C., clowns were reported luring children into the woods with candy, and now clown sightings have gone viral nationwide.
But why you might ask? There is a theory this is all for promotion of the upcoming 2017 release of Stephen King's, "It." King is known for his horror films and more notoriously known for the 1980 release of "It," which is about a child-killing clown in a small town in Maine.
I am a horror movie fanatic; I will watch clown-based movies but I will cringe and squeal the whole 120 minutes, and if this is just a game where people are trying to promote a film, someone has taken it too far.
Greensboro police spokeswoman Susan Danielsen agrees: "If this is a hoax or publicity stunt it is not funny."
There have been clown warnings issued in Lebanon, Tenn., Monterey County, Calif., Long Island, N.Y., Gallatin County, Mont., Atlanta, St. Louis, and many more cities and states.
Friday, Sept. 30, Mehlville school district sent home a newsletter regarding clown rumors posted online, while Parkway school district's Superintendent Keith Marty sent an email out that following Sunday.
"While we have not been able to confirm that any Parkway schools are specifically mentioned, we are taking the posting seriously and assisting the police in their investigation," Marty said. "School will be held as usual tomorrow, but as a precaution we will have increased security presence around our campuses."
So what will Halloween look like tonight, when children are supposed to be dressed up in usually cute costumes and gallivanting throughout their neighborhoods, going door to door trick-or-treating?
Psychologist Dr. David Anderegg, who is known for his book, "Worries All the Time: Overparenting in an Age of Anxiety and How to Stop It," has a different outlook.
"Parents should continue to do what parents do, which is be vigilant, but not hypervigilant. Let kids go out and about. There's no need to be overly suspicious, but certainly continue to teach kids not to accept things from strangers or be alone with strangers," he said.
I agree with Dr. Anderegg, but how can you tell a good clown from a bad clown? I think clown costumes should be banned this Halloween.
Google's definition of a clown is a "comic entertainer, especially one in a circus, wearing a traditional costume and exaggerated makeup."
Not a sadistic killing creature who roams the streets wearing a traditional costume with exaggerated makeup and holding a shiny knife instead of a red shiny balloon.
According to Ashley May, a writer for USA Today, clown costumes are one of the most popular costumes this year. In fact, Halloween Express reported sales of clown masks are up 300 percent from last year.
The image of a clown has been distorted this year due to the scary fad that has infected society. Halloween should be a fun harmless night for children and families, not a question of whether or not you will get mauled by a creepy clown tonight.