An aspiring MBU sophomore hopes of her future role in military leadership.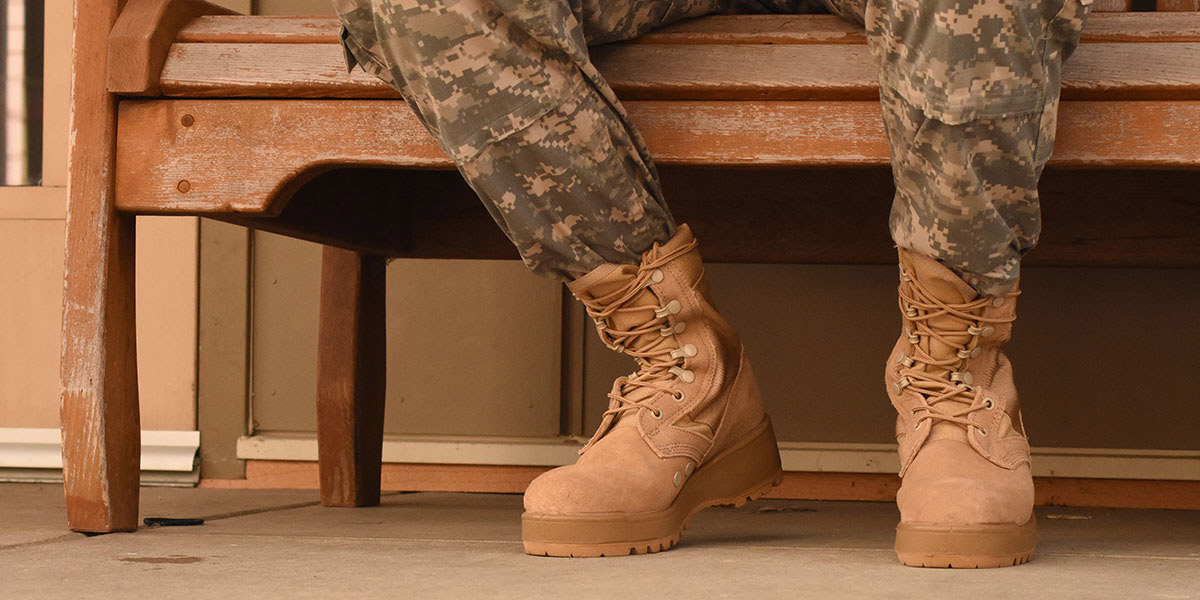 Photos by Shelby Wannemuehler
__________________________________________________
A young, blonde-haired woman sits on a bench at Missouri Baptist University wearing her military uniform in hopes of what is to come.
Lydia Bertels, a sophomore criminal justice major from Edwardsville, Illinois, is one of two current MBU students in the ROTC program.
But, MBU was not on Bertels' radar when she began her college search. In fact, MBU doesn't offer an ROTC program on its campus.
"I had no plan to come to MoBap until I attended one of the campus visit days. From there I fell in love with the small campus and community that MoBap provides. It is different from any other school because of the students, teachers, spiritual mentorship and MoBap has been able to work with me through the schedule restraints I have due to ROTC," said Bertels.
Though MBU was not what she had originally envisioned, it is the place Bertels now calls home.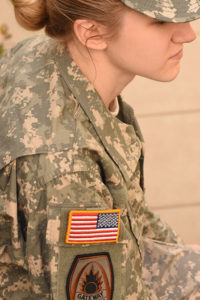 Bertels has wanted to serve her country in some capacity for years.
"I have wanted to serve my country since I was about 12 years old. I had explored many different options, but I did not realize until my senior year that I could train for this while getting a degree in college," said Bertels.
Bertels chose the Army branch specifically.
"I chose Army ROTC specifically because I knew the Army would push me to become better," said Bertels.
The Army ROTC program consists of three physical training sessions a week, Monday through Wednesday at 6 a.m. on Lindenwood's campus.
"We have two Army leadership classes per week, which are also held at Lindenwood. We also have an ROTC lab held at Washington University once a week, which is more hands on training such as land navigation or drill and ceremony," said Bertels.
Not only that, but ROTC students are required to be present at certain events over the weekend and during the summer months.
"Once per semester we hold a field training exercise at Fort Leonard Wood, Missouri, for one weekend to train in the field. We are also required to attend an advanced camp during the summer after our junior year," said Bertels.
Bertels' desire is to lead.
Pursuing this ROTC program comes with a specific vision in mind for her future.
"I am pursuing Army ROTC in hopes of becoming an Army officer upon graduating. This program will help me learn to lead my soldiers in the best way possible while upholding the Army values," said Bertels.
Bertels has nothing but good things to say about the ROTC program as her experience has been strengthening both mentally and physically.
"I would definitely suggest the Army ROTC program to anyone who has a desire to serve their country through military service. Army ROTC will challenge you physically and mentally, but will make you a better and stronger person," Bertels said.
Through her training in the ROTC, Bertels can speak to the relationships that form and strengthen with her fellow cadets.
"You will form a strong relationship with other cadets in the battalion as you push through these challenges together, and you will look at them as your family," said Bertels.
No matter what a student may major in, Bertels described the long-term character building aspects that the ROTC program provides.
"The Army ROTC program will prepare you and discipline you with important life skills for any career," said Bertels.
Bertels suggests students interested in joining ROTC can contact the Army ROTC Gateway Battalion office located at Washington University, email: lee.e.rodriguez@wustl.edu.