Red Bus Project Comes to Missouri Baptist University
Traveling thrift store will give students the opportunity to help orphans on Thursday, March 27.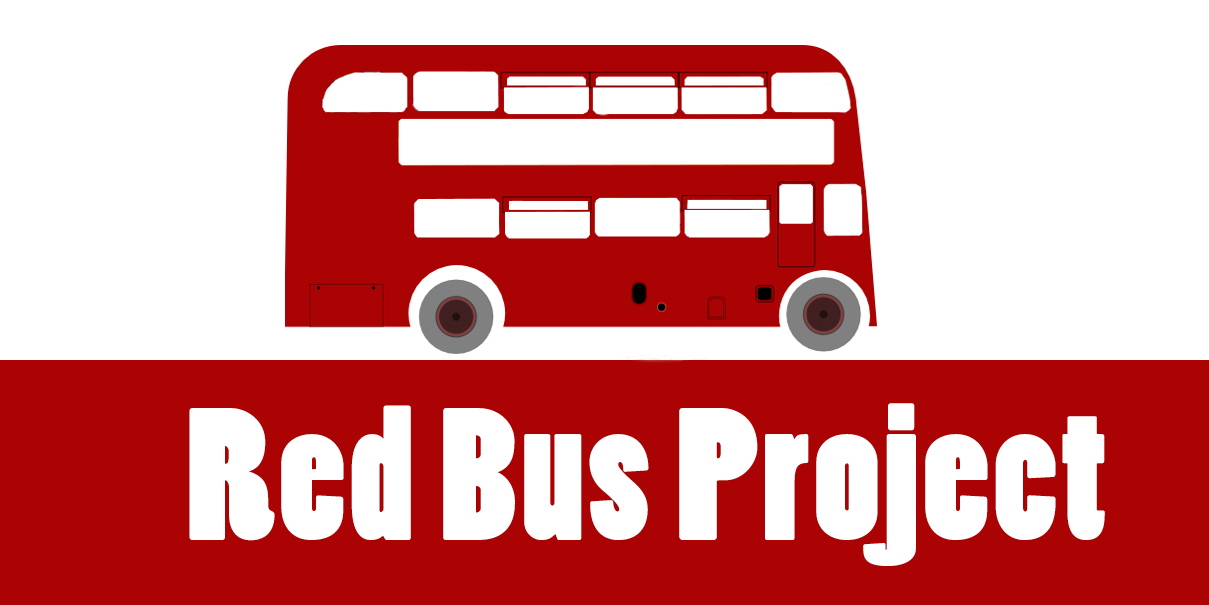 Graphic by: Ryan Arnold
__________________________________________________
A double decker London bus converted into a mobile thrift store is coming to Missouri Baptist University Thursday, March 27, with the money raised going to benefit orphans around the world.
The Red Bus Project is a ministry started by Steven Curtis Chapman, a Christian recording artist, to help support and care for orphans around the world, said Jonathan White, MBU's campus minister.
When White heard about this ministry that travels to campuses across the country selling clothing to benefit orphans, he requested the Red Bus Project come to campus.
"We're excited because we feel like their mission connects with the passions of so many of the MBU students," said Andrew Miller, assistant to the campus minister.
The Red Bus Project is based in Nashville, Tenn., which is White's hometown, so he felt especially passionate about this project coming to campus.
The Red Bus Project helps provide care for orphans around the world but the money also goes toward families who are trying to adopt a child but can't financially afford the cost it takes to bring that child home.
"I think it's a win-win. Students love thrift store shopping and the money raised goes towards a great cause," said Miller.
The Red Bus Project has asked for members of the MBU community to volunteer.
To help with the event stop by the AMP office in the Field Building and sign up for a time.
Many students have already signed up to help but the Red Bus Project still needs more volunteers.
"We will need about 20 volunteers to make the day work," said Miller.
Students can volunteer by the hour or for the entire event.
"We need people to help them set up Thursday morning and Thursday afternoon. We also need students who can come help out at the bus throughout the day," Miller said. "They will be sorting donations and helping out on the bus."
If students would like to volunteer for the event they can contact White at whitej@mobap.edu.
Students can buy items of clothing or donate clothing at the bus on Thursday, March 27, during operating hours.
"This event is going to be awesome for several reasons. First, we will be able to raise money that will go towards helping orphans find families. Second, it raises awareness about this issue," said Miller.
The money raised will go toward changing an orphan's life and the MBU community is being called to help with this change.
"The orphan crisis is one of the major issues facing the church, and we want college students to be informed. Ultimately, it's all about answering the Bible's call to care for the orphan," said Miller.
The Red Bus Project is an organization affiliated with Show Hope, a non-profit movement established by Chapman in 2003 caring for orphans worldwide. For more information on how you too can help out click on the Red Bus Project website and the Show Hope website.
Tags: donate, GlynisSekarski, MBU, Red Bus Project, Show Hope

Glynis Sekarski
Glynis Sekarski is Opinions Editor for MBU Timeline, as well as Copy Editor and Writer. She is majoring in Communication Studies and minoring in Public Relations at Missouri Baptist University. Sekarski is a Cheer manager for MBU's Cheer and Dance team. In her spare time Sekarski loves to travel, being active in the outdoors with her family and friends, and enjoys leading a Bible study at MBU and her church.