If you are a traveler at heart, one of the most adventurous things you can do is take a road trip with some friends. Open road with nothing to hold you back, what could go wrong? Many things, however that should not stop you from taking a trip that will provide a lifetime of memories.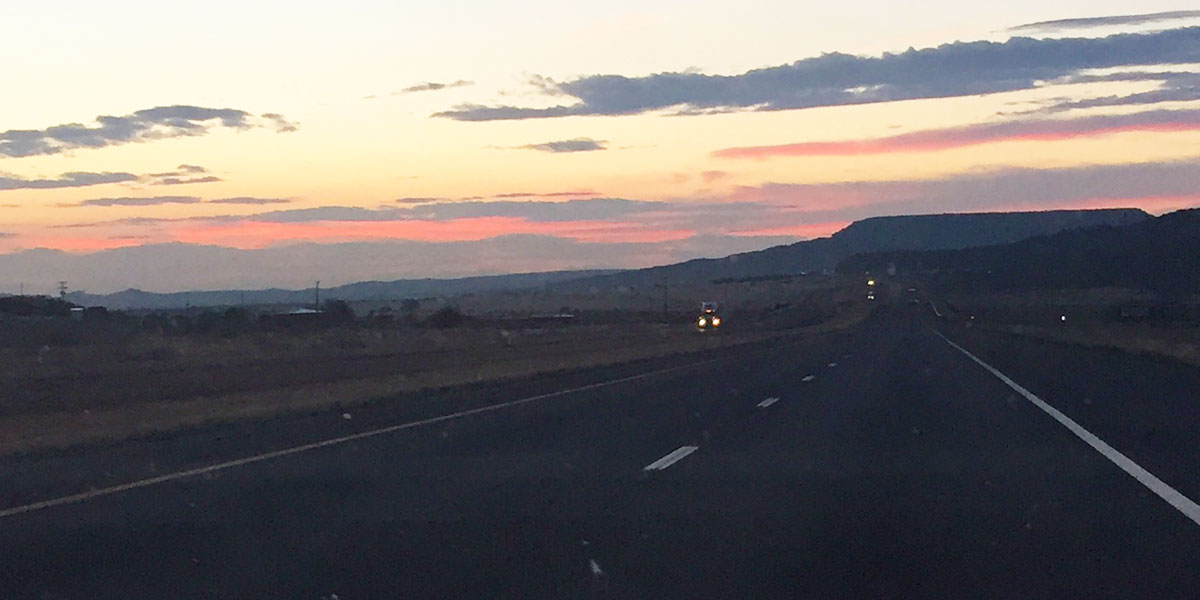 Photo by Sierra Thompson
__________________________________________________
Riding in a car for 29 hours straight will give you some appreciation for modern transportation.
Being able to fly from one place to another in a short amount of time is truly a blessing.
Although where is the adventure in that?
Over fall break I had the opportunity to take a road trip to California with some friends.
We toughed it out driving 29 hours from St. Louis to Los Angeles.
I have never spent so much time in a car in my life.
We had a lot of laughs and definitely a lot of time to spend in the car.
Although I fully believe that driving made the trip more memorable.
Granted most of the time I was asleep because I am a professional napper.
Regardless of my love for sleep, every road trip I have been on I always remember how we got there, or did not get there.
One time when my family and I were driving back from Kansas, we were somehow greeted by a "Welcome to Nebraska" sign.
Or another time I was riding to Florida on a bus and it broke down barely after we even started the trip.
These examples are not exactly the best examples of a fun road trip, however there are always things that can go wrong.
Putting all issues aside, going on a road trip is definitely something to try with a close group of friends. Here are some reasons why:
1. Flexibility and Freedom
Being out on the open road with nothing to hold you back can be very liberating and exciting.
When you have to rush to get somewhere the trip can seem uncomfortable.
With no ties you can make as many stops and go on as many detours as you like.
So make sure that you leave enough room in the journey for it to be fun and relaxing.
Try a new restaurant, stop to see different landmarks and be spontaneous.
2. Listening to Music
Traveling calls for a ton of ways to pass the time.
I believe the best way to pass the time is listening to music.
Listening to each other's music can be a good way to learn more about each other.
You will learn what genres people like, their favorite artist and why.
However, you might find yourself running out of things to listen to.
When this happens I normally start playing some Disney songs.
3. Catching Up
There is something special about a road trip.
You have the opportunity to learn more about yourself and the world around you.
Being stuck in a car with some close friends can bring out the best and the worst of you.
Learning to appreciate the journey will make the trip more fun.
Learning what people are excited about, worried about or want to do in the future can bring you closer to them.
You will have the chance to catch up and talk about all of the things that matter to you.
You may even talk through the entire night while you drive and watch the sunrise.