Some people love dogs, some people love fish, I loved my cat and I finally understand just how much now that he has passed away.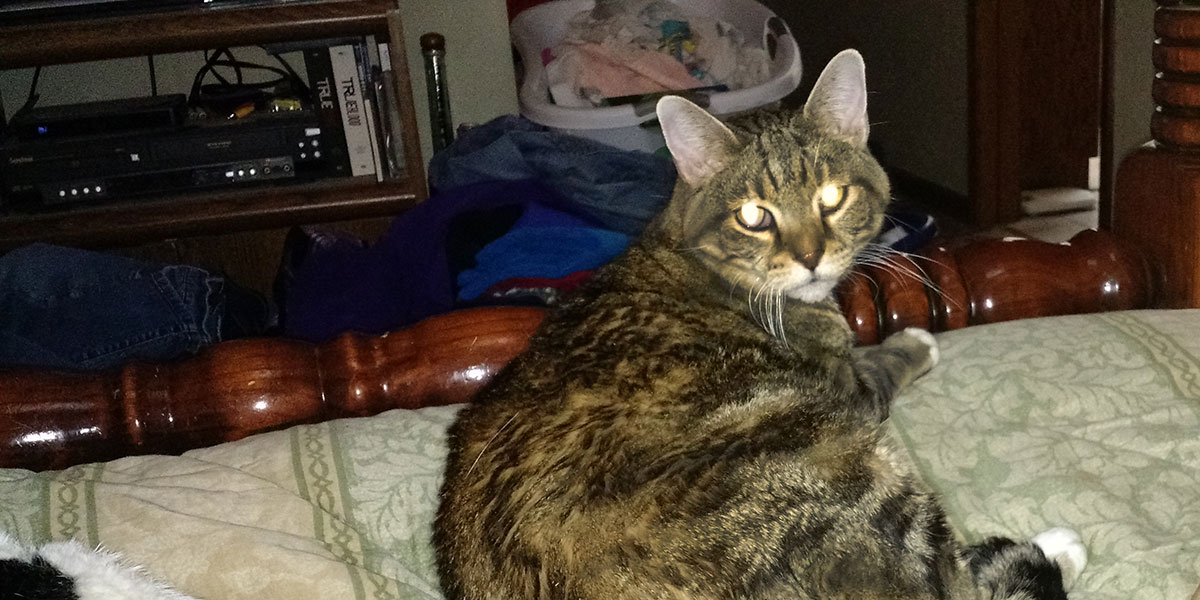 Photo by: Melissa Whaley
__________________________________________________
The common expression in this world is that a dog is a man's best friend, but I am beginning to take offense to this statement.  
I've only had one dog in my life, and it ran away after a few months.
However, almost 11 years ago a kitten was born and I decided to keep it for my own.
We named the kitten Precious and he had been a part of our lives ever since. He grew and matured through his life as I grew and matured through mine.
If he was not biting through power cords or chewing on leather, Precious could be found lounging in the sunbeams gleaming through the window.
With his trait of laziness almost as measurable as mine, he would often lay on my chest after hard workouts and nap along with me.
Though Precious loved to sleep along with me, he also knew when it was time to play and was eager to chase the tiny fake mouse attached to the string controlled by my sister or me.
The somber news came in the form of a phone call on the morning of Sunday, Oct. 4; Precious passed away the evening of Oct. 3 of natural causes.
I never considered myself much of a cat person, and we knew Precious was nearing the end of his life.
However, when I received the phone call regarding his death, I wept and it felt impossible to stop.
It is never easy to lose a friend, especially one that has been around for what seems like your entire memorable life.
Precious watched me become a man, from when I was 10 to who I am now; he saw almost every significant event.
I immediately thought of all these moments much more in depth. I realized, I fully appreciated having Precious as a pet, companion or friend.
It is hard to think about and appreciate everything in life.  We don't live forever and it is hard to remember that.
Activities fill an individual's free time and priorities are set for purposes of time management.
I have learned the hard way that when we disperse our time, we need to attribute time to others who are important to us.
Some people have goldfish, some people have ferrets and some people have monkeys, though maybe not legally. No matter what a person's pet is, it deserves love and friendship while it is alive.
People regard dogs as man's best friend, but I think any pet who is loved and loves whole-heartedly can be an owner's best friend.
Good bye Precious, I will forever miss you.