From team sports to the arena, Taylor Moore has finally found her niche. Over the years, she has learned that riding is an uncommon sport yet it is highly demanding, requiring loads of responsibility.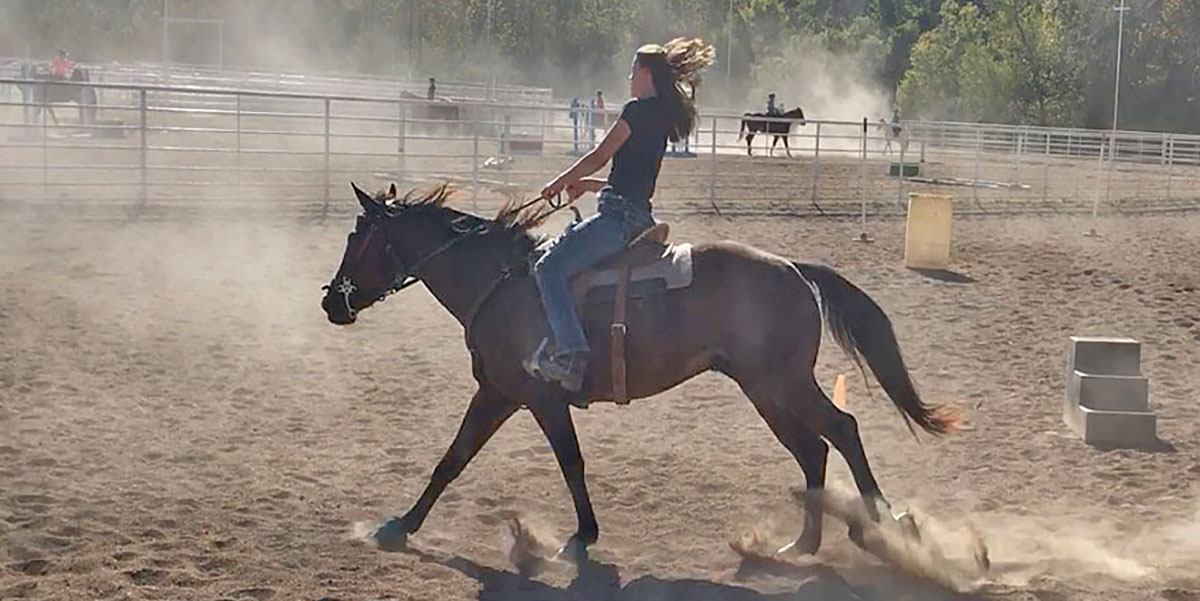 Photo by Jessica Danielle Moore
__________________________________________________
"The thing that I like most is that you can have a relationship with something that could actually — this might sound scary but — with something that could kill you," said Taylor Moore, a 15-year-old equestrian rider who finds peace atop a one-ton galloping animal jumping over barriers.
Everybody has a hobby. Whether it be scribbling down doodles in a sketchbook or designing graphics for a website, almost everybody has an activity they enjoy doing.
However, for Moore, a freshman at Eureka High School, jogging down the soccer field or tossing around the basketball never quite made the cut.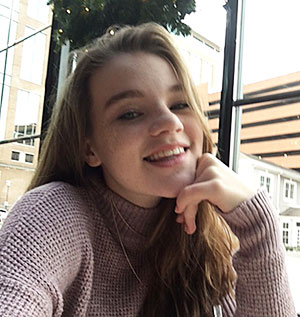 "When I was younger, I played pretty much all the sports like any other kid would and I didn't find any of them interesting or necessarily fun. It just wasn't for me, I guess," said Moore.
When a friend from her school introduced her to the small space of land she owned, accompanied by several horses, together, they began spending a lot of time at the ranch.
Moore began learning a lot about the horses and knew she was already enjoying riding more than any of the sports she had been participating in all along.
From that point on, she had fallen in love with the alternative sport and couldn't seem to get enough.
After three long years of absorbing as much information as possible from any riding junkie she encountered, she had learned many styles and forms of the various techniques of both Western and English riding.
After learning all that she could, Moore finally convinced her parents to let her purchase her very own horse.
That was about a year ago and Leo, a bay Quarter Horse/Thoroughbred mix has now helped Taylor win two first place ribbons and one second place ribbon to earn reserved champion in her class.
As easy as it sounds, making the significant decision to own a horse was difficult indeed, especially being the only one in her family to ever become involved in riding.
"The first thing you need to learn is responsibility, because if you're not responsible in what you're doing with such a large and could-be dangerous animal, it could be very critical," said Moore. "You also really need to know how to gain trust. Gaining trust was a really big thing for me. You need to learn to trust the animal that's underneath you because then he'll trust you and it'll be a safe ride."
Of the two styles of riding, English and Western, Western riding is definitely Moore's forte. It was a Western saddle which she first sat on, and although she has experimented with English and jumping, it was while riding Western that she felt most relaxed and happy.
Above all else, Moore stresses the load of responsibility that comes greatly into play when a horse's specific needs must be met.
"It's a normal thing when you have horses — running into a couple bumps in the road, especially when you first get a horse. When I first got Leo, he had a couple health issues; he was losing weight and things like that, but those are just sorta things that you can usually get around. It just kinda brings you down for the time," Moore said.
Moore has now been riding for about four years and she would like people who are unfamiliar with the sport to know that it requires just as much focus and skill as any other sport.
"It is a sport. It is difficult. And it does require skill and it's not just the horse that's doing the work."
Moore claims that one of the most difficult acts to grasp when she started riding was "finding her seat," a term riders use when referring to one's weight on the saddle in sync with the horse's motions.
"I think every horse rider would agree, and I mean every horse rider, that finding your seat where you and your horse move comfortably, is very difficult to find," Moore explained. "I didn't find it in my first year; I probably found it in the middle of my last year when I was on one of my leased horses. Finding your seat and finding your feet and just moving with the horse is just probably the most difficult thing. Once you find your seat, you keep your seat and you have your seat on every single horse you ride."
Luckily, Moore has reached far beyond the point of finding her seat, and is now able to perfect other aspects of her riding techniques.
"The thing that I like most is that you can have a relationship with something that could actually — this might sound scary but — with something that could kill you. It sounds kind of crazy but I mean, it's this gigantic animal that you can be in control of," said Moore. "If you don't have a relationship with your horse or if the horse doesn't really have a relationship with you, it can be dangerous and it can be very not-fun. I remember when I got my horse, the connection was instant, and there's been other horses that I've never really liked. So, I think it's important that if you're going to get involved, to really search for a relationship because you can't find a relationship in one day of riding."
Despite all of the baggage that comes along with owning a horse, every second is worth it for Moore because of the symbiotic relationship that is formed.
Trust is the foundation of the bond between the horse and the rider, and it only continues to grow stronger with time.