After her adorable curls and sparkly guitars took the country genre by storm, Taylor Swift is boldly transitioning into pop with her latest album, "1989."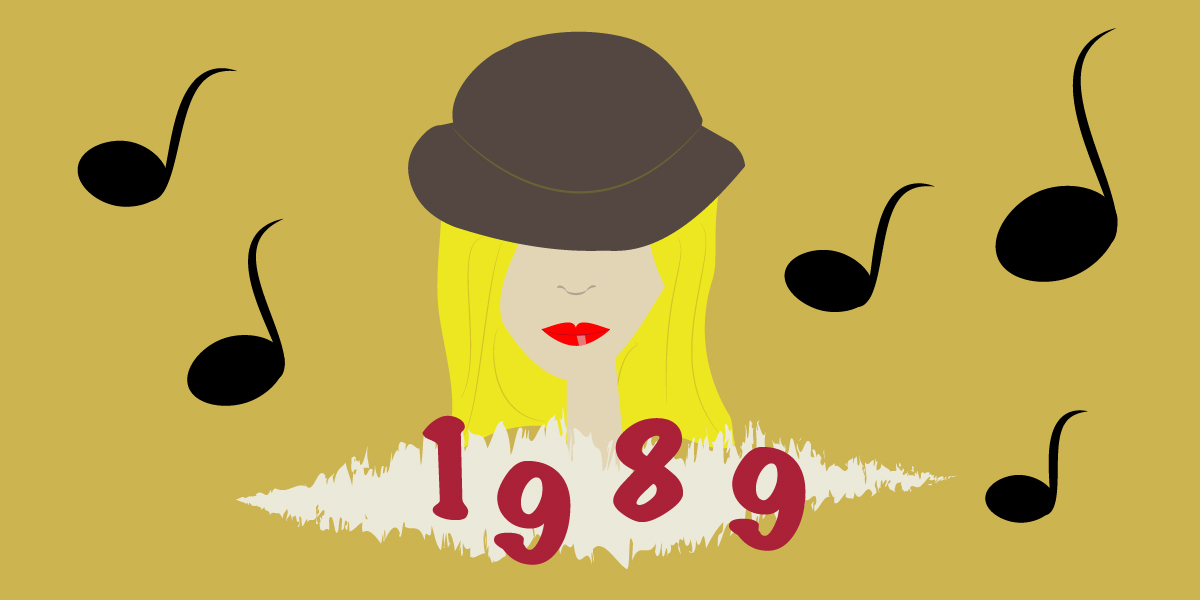 Graphic by: Jerason Gines
________________________________________________
"It's a love story, baby just say yes," "I'm feeling 22," "You belong with me" are classic Taylor Swift one-liners from some of her most beloved country songs.
On Oct. 27, Swift took off her boots, trimmed her hair and with characteristic charm said goodbye to country and hello to pop music.
The decision to branch into a new genre is not a new concept for musicians and actors but it's always difficult and never without controversy.
Her album title, "1989," is based on inspiring artists from the late '80s like Annie Lennox and Madonna.
The year itself marks Swift's birth.
Nearing her 25th birthday in December, Swift is truly refining her skills and addressing her weaknesses.
As an artist that is a revelation that often takes a lifetime.
Swift strategically released two spellbinding singles on the heels of each other.
Both "Shake it Off" and "Blank Space" quickly became No. 1 singles.
Her eloquently poetic song, "Out of the Woods," has reached Top 20.
She is the only pop female singer in history to replace herself at the No. 1 spot in the rankings for the nation's best-selling single.
According to the LA Times, Swift recently won the Dick Clark award, which is presented to artist who "achieves a groundbreaking feat or creates a landmark work. It is to be bestowed upon someone whose spirit and excellence capture the visionary passion that Dick Clark himself incorporated into everything he did."
The lyrics still have that classic Taylor Swift feel, but she's definitely moving toward the twenty-something moods and desires and away from the tween and teen target.
The musicality of her songs on "1989" have clearly been electronically produced and are marked by synthesizers and drum beats.
Each song on the album has its own personality.
"Shake it Off" is fun, relatable and 100 percent pop music.
"Welcome to New York" is repetitive and somewhat Broadway-esque. It sounds like the crazy, over-produced stereotype of city life.
"All You Had to Do Was Stay" is somewhat melancholy and has an indie vibe, characterized by lots of calm guitar background and surprisingly high-pitched vocal ranges.
"How You Get the Girl" sounds like classic background music for a Nicholas Sparks movie.
It tells the struggles of romance for what they are.
This album answers the question, "How do you get the girl?"
Taylor Swift gives us the answer, this time with pop.
Her decision to leave her country roots and strike out in the competitive world of pop music was daring and bold.
Country music gave her a strong launching pad and forever will be a genre where she can return to and be loved once again.
Is her music stellar, surprising or world changing? No, but this album does a beautiful job showcasing Taylor Swift's growth into a talented artist, stretching her abilities to their highest potential.