As students have returned from the annual spring vacation that takes them home or to the beach or to the mountains, many of our MBU Timeline bloggers had an opportunity to recall a special event during the week, perhaps a pivotal conversation or moment to ponder their blessings.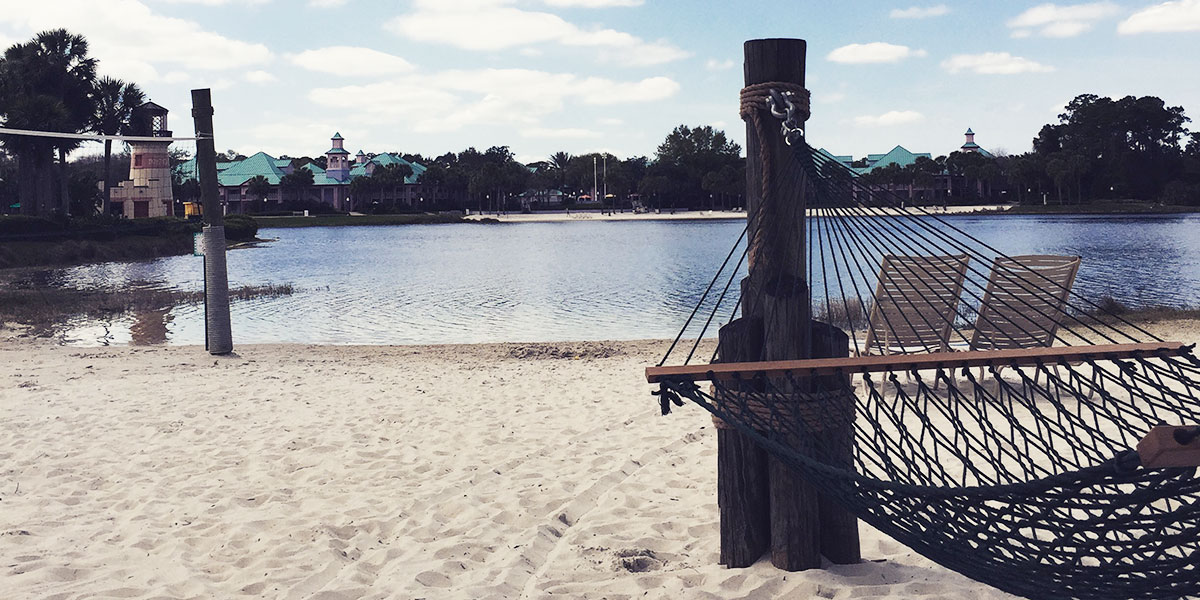 Photo by: Chelsie Bartley
__________________________________________________
 By MILES CHASE
Playing basketball with my friends was wonderful. I got to laugh so hard with my buddies, and I also got to lean out a bit.
We played three times, it was awesome. I played outside with my best friends twice, and inside at the YMCA once.
I loved going up to grab the rim and it felt great when I grasped it, but depressed when I couldn't.
It was always a blast and my joints would be very sore from playing on the concrete, but I always woke up fresh the next day anyway.
We played three vs. three, tips, and one vs. one. Basketball was a wonderful workout. I loved spending time with my best friends and I'm looking forward to doing so again this summer.
__________________________________________________
By REBEKAH RUTLEDGE
My Spring Break was spent running around Panama City Beach, Fla., going to beach concerts and dancing with friends, old and new, at night.
It was an incredibly fun and exhausting week, but nothing was better than the last night of break. My friends and I got home from Panama City Beach early Sunday morning and, after a long nap, I headed over to my parents' house.
The evening was spent catching up, eating and playing silly board games together. It was a simple evening, but definitely the best possible way to spend the last night of my Spring Break.
Being on the beach was amazing, of course, but getting to go home and enjoy my family's company and some good home-cooked food was the best thing on Earth.
__________________________________________________
By LYNN TYLER
Over Spring Break, I spent the morning with one of my close friends and co-worker, Elizabeth. Elizabeth and I went to the shooting range Sunday morning and shot a purple 9 mm LC9S. She taught me gun safety, proper usage of the handgun and the importance of matching all of your gun accessories.
The morning consisted of firing off some shots at the range. Though I wasn't very good, at all, I enjoyed the experience of shooting and target practice. The more I shot, the more comfortable I felt with the gun.
After our target practice, we grabbed lunch at Imo's and enjoyed each other's company. I enjoyed getting to know my boss on a more personal level outside of work.
Elizabeth has shown me that you can still be friends with your boss. I could never ask for a better boss and friend to spend Spring Break with.
__________________________________________________
 By JAMES KING ll
Over Spring Break, I spent most of my break in the gym with some of my friends. We played basketball from sun up to sun down. We got to the gym when they opened and didn't leave until they closed.
The other part to my break I spent with my family. We went to the movies, the zoo and the park. I also did a lot of catching up in my classes, I did a lot of homework.
I had fun this Spring Break, it was one of the best for me. I am blessed to have a family to spend my Spring Break with.
__________________________________________________
By BRITTANY GAMMON
"Have courage and be kind," said Cinderella's mother. I wasn't expecting much from Disney's newest film, "Cinderella." This heartwarming movie left me feeling like a kid again.
Surprisingly, the full theater only had a handful of children. Disney kept with main characters that we all grew up with.
Lucifer made his appearance as he despises his new house guest, Gus Gus. The Step Sisters brought their "personality" as expected. A new twist on the Step Mother showed her background and what forced her heart to become so cold.
This family friendly movie had a few dark elements, however character and moral proved to be most prominent. Incorporating life lessons, Disney's "Cinderella" had $70.1 million opening weekend. No matter how old you are, this classic fairy tale is sure to leave you feeling like a kid again.
__________________________________________________
 By HANNAH BALLARD 
My sister and I used to be really close, but once I started college we started to drift apart. Thankfully over Spring Break we had a chance to reconnect.
I spent pretty much the whole break with her. It was great hearing how wonderful her first year of college is going.
She talked about how excited she was for all her future plans. My sister and I got to do our all-time favorite thing together, getting ice cream. We have a slight obsession, neither of us can ever say no to getting ice cream.
The weather was finally warm enough to eat it without getting cold. This break was just a perfect time to relax.
Now, hopefully, my sister and I can have more chances for heart-to-hearts and ice cream trips in the near future. I think the best part of Spring Break is getting a chance to take a step back from your everyday life and just appreciating the little things.
 __________________________________________________
By KAYLA GLYSHAW
I spent the weekend of my Spring Break at a retreat with my church's junior high ministry. We had a two-hour time slot dedicated to splitting up boys and girls.
My youth pastor asked me to give a couple messages on certain subjects like emotional purity and beauty. I've given these talks so many times in my life but never have I seen such a genuine response from my students.
After each session we would sit down with our small groups and talk about what we had just learned. I honestly found myself not saying much because they were so excited about what they had just been taught.
This led up to my all-time favorite moment of my Spring Break. I suggested to my youth pastor's wife that we have a time of encouragement and make it like a karaoke encouragement time.
I did not really know what to expect because I did not think any girls would come up and say anything. I was soon awe-struck by the results of leaving a microphone alone and telling middle school girls to say something encouraging.
So many girls came up that I would have never thought would say anything. One of the new girls in my group walked up and stated that she was so encouraged by how much this group loves each other.
Another girl in my group who is quite a handle came up as well with scripture that she had found herself and explained. I was so proud of her.
This moment was so special to me because I was blown away by God's power in the lives of little 12-year-old girls.
 __________________________________________________
By RICKIE ROSS
One of my favorite memories of this Spring Break was found in the lobby of a movie theater. I saw a movie with my dad, and after the movie we decided to sit on a bench and converse, not knowing how memorable it would be.
I am extremely blessed by my parents. They have been married for almost 25 years, which is something that is becoming increasingly rare.
My father is full of wisdom and I really have not realized how thankful I am for him. He is a living example of how to make a marriage succeed and I was simply able to listen to his thoughts and understand more of what a blessing marriage will be.
I have the convenience of being loved by an earthly father who loves me no matter what and even points me away from himself and onto the heavenly Father.
He has shown me what being a dad is really all about and I strive to be half the husband and parent that he has been and continues to be. I am extremely blessed by and thankful for my father.
__________________________________________________
By CHELSIE BARTLEY
Florida has always been my favorite place. Since the first moment I set my sights on the ocean, I knew that it would be my home one day.
I've even joked with friends that I would be a hobo if it meant I could live on the beach. Well, maybe it wasn't really a joke.
So this year when we pulled up to the beach and I got my first glimpse of, in my opinion, God's most spectacular creation, my heart was content. I promptly set my belongings down and ran into the water.
Unfortunately, it was still bitterly cold, so I sat in the sand next to my lovely parents and soaked up all the sun I could before the day was over and we had to leave. I've always found that spending time by the ocean is a creative must for me. It brings new ideas into my mind and freshens my outlook on the coming days.
So, I guess you could say my favorite Spring Break memory this year was lounging on the beach, thinking about life and preparing my heart for what's coming next.
__________________________________________________
By KARA SASIELA
It was my brother's engagement party and we were all excited to celebrate him and his fiancé. My family was able to meet all of her family members and some of them for the first time.
They were all really nice and I was ecstatic for my brother to become a part of another awesome family.
Toward the end of the party, we all huddled together in the dining area to make a few toasts to their engagement. The most memorable toast, for me, was the one his fiancé's dad gave.
"You'll know this once you have a daughter, but no guy is good enough for your daughter, until they are. And that's you, Mike. Welcome to the family."
This was heart-warming to hear about my big brother. I have always looked up to him and am so happy that his fiance and her family can see what I see in him.
__________________________________________________
By JESSE KASSEBAUM
As much as I enjoyed my trip to Florida over Spring Break, I was really missing my family. Particularly my grandparents, who celebrated their 50th wedding anniversary while I was away.
The first thing I did when I returned was drive up to their house to visit them. It was a fun and relaxing time sitting in the living room just catching up.
They were very proud of the new couches they had just purchased for the living room and couldn't wait to show me.
We talked about their anniversary party and how much they loved it and were so blessed by it and all the people who came by to extend their love and congratulations. It was a time that I personally really needed.
This year has been really up and down with school and work that I was just really needing some time to just kick back and relax.
In my head I thought that would come from my trip to Florida. The thought of laying on the beach all day with nothing to do sounded so wonderful and relaxing that I thought for sure it would cure the blues and exhaustion. While that was very refreshing, however, it was my trip up to Eolia, Mo., that really seemed to cure all those things.
Yes, trips to the beach can do wonders for your physical and mental health but sometimes you need to just go back to your roots to remember that there are people who love you more than you could ever know, who think of and pray for you daily that can really remotivate and recharge your batteries.
And that is the most memorable part of my Spring Break.
__________________________________________________
By HOLLY FLIEG
After not being able to see my best friend, Lauren, for several months, I was thankful I had the opportunity to catch up with her over Spring Break. We went to Subway to get some food then drove to the park to have a picnic, enjoy the nice weather and talk about what has happened since we last saw each other.
She had just gotten back from a trip to California to visit her boyfriend, Jake, which I could not wait to hear about after seeing her pictures she posted on Facebook. Jake is in the Air Force and is stationed in California, but while Lauren was visiting him she found out he will be deployed for seven months in Dubai.
I'm glad that she was able to come to me and talk about it and that she knows I'm here for her while he is away. Lauren's birthday was also over Spring Break. I got her a charm that has a map of Bloomsdale on it, which is where she lives. I thought it would be a great gift to remind her of home while she is away at school or off traveling with Jake.
After we talked about her trip I was able to tell her about my first semester here at MoBap. It's crazy to think how much our lives have changed since high school, but I'm glad the relationship I have with her is still the same.
__________________________________________________
By JOSHUA DAUGETTE
I was sitting on my balcony, feet propped up on the banister, hitting open chords on the guitar while the sun sank over the horizon. Spending much of the week alone in the apartment, I had plenty of time with my thoughts. Seemingly mulling over every word, choice and mile of my life trying to determine what got me to this point.
I realized that life wasn't about just going with the flow of society or living within the status quo. I shouldn't have to tiptoe day in and day out or work unceasingly to please everyone around me.
Life is about finding a passion and using it to influence maybe not the entire world, but the world around me. I want my life to be filled with passion and desire for everything I do so that I am no longer answering the daily "how are you" with the lackluster "surviving."
This was a truly eye-opening epiphany.
 __________________________________________________
By VLADYMI JOSEPH
The week of my Spring Break was spent at home in New Orleans. Even though it rained the whole week I still enjoyed spending time with my family and friends.
I caught up with many old friends who I haven't talk to in years. Catching up on sleep was also a big part of my break.
This Spring Break was very relaxing and fun for me and I enjoyed it very much.
__________________________________________________
By SIERRA THOMPSON 
Throughout last week I found myself doing a lot of waiting.
The MBU softball team was supposed to play several games over Spring Break. However, because of the rain, the majority of the games got canceled or postponed.
This gave me the opportunity to really rethink my situation. I feel as though I just keep waiting for things to happen or come my way. 
While good things can come through waiting people have to be willing to make a move. My mother picked me up from school to go home for the weekend and we talked about pretty much everything going on in our lives.
She helped me realize that I have the opportunity to make changes in my life. If I am unhappy, then I just need to fix it and try something else.
I want my life to be filled with passion and fun which is what I have been lacking. It is all a matter of making some new decisions for myself.
__________________________________________________
By ABIGAIL CRAIN
I have a lot of memories from this Spring Break, but the one that will stick out to me the most will be riding the Amtrak Train from Kirkwood, Mo., to Lees Summit, Mo.
The ride was about five hours one way, but I passed the time by reading and listening to music. Seeing the quaint train stations along the way and feeling the gentle rocking of the car on the tracks made me feel like I was traveling back in time.
What made the trip special was that I had never ridden a train before, and I was alone. I have always enjoyed alone time, but this was a new level of independence that made me realize just how much I enjoy traveling.
Having a new adventure such as riding the Amtrak fueled the fire of wanderlust within me, and seeing a best friend at the end of the ride was the icing on the cake. I will always look back on this Spring Break as a wonderful time of new experiences with old friends.