Mercy Hospital Blood Drive
A steady flow of MBU students and staff members showed up to save lives by donating blood during the Mercy Hospital Blood Drive on Thursday, Aug. 31.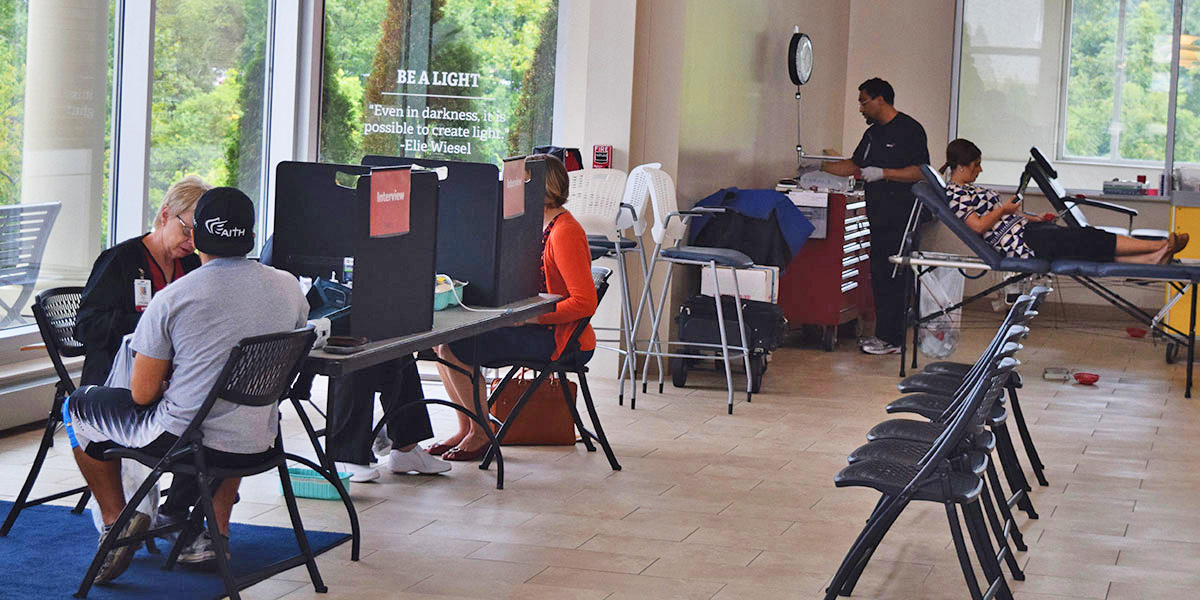 Photos by Daniel Dilworth
Tags: Adriane Muehleisen, Alicia Noddings, blood drive, Brittany Sansagraw, Bryan Kates, Bryanne Anderson, Daniel Dilworth, giving blood, Gwen Crafton, MBU Timeline, Mercy Hospital, Michael Romano, Missouri Baptist University, Peggy Martin, Raven Washington, Raymond Campos, SRC, Zach Ogg

Daniel Dilworth
Daniel Dilworth is a staff journalist for MBU Timeline. Daniel majors in theatre and communications studies with a double minor in journalism and public relations. He also works as the public relations intern for University Communications. Daniel enjoys being a part of telling meaningful stories, through performing arts and modern media.