As graduation is just around the corner, what's next for graduates as they move from college life to professional life?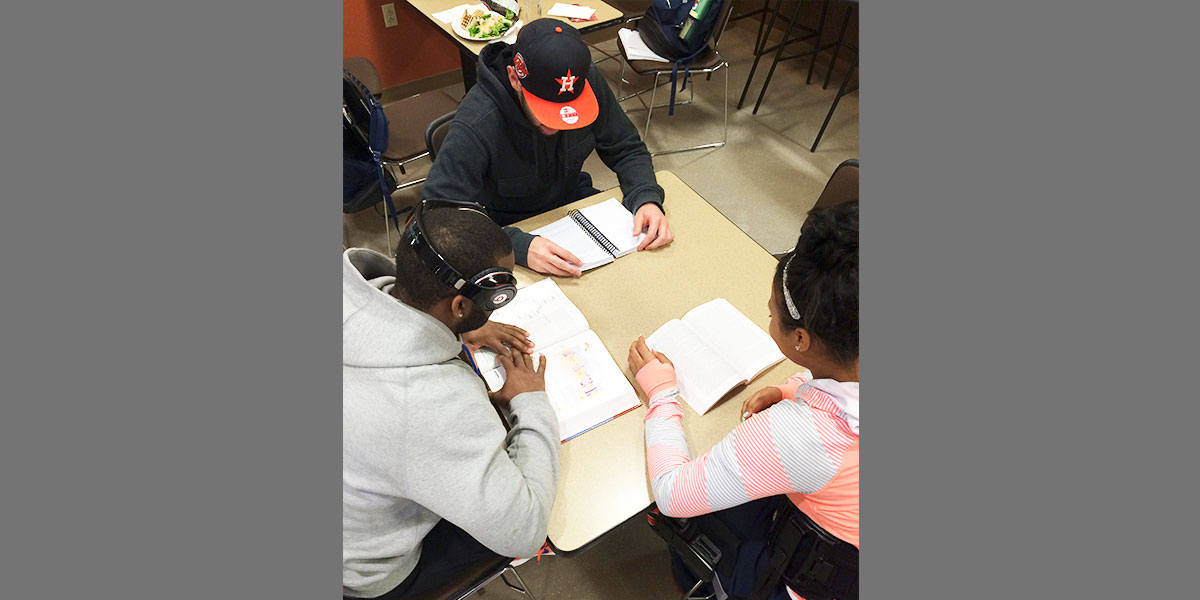 Photo by: James King
___________________________________________________
Missouri Baptist University graduates will use their education near and far, but the question is how.
With graduation around the corner the questions is: What's next for you?
Andre Carron, senior at MBU majoring in business administration, plans on taking his education back home.
"I plan on moving back to Texas and starting a career in business administration or management," Carron said. "I eventually want to be an entrepreneur and open a shoe store."
Carron is optimistic and has big expectations on finding a job.
"I believe with my degree it will make the job search a lot easier. With a lot of the jobs, the minimum criteria is a bachelor's degree," Carron said. "I don't plan on taking jobs under $50,000."
Adrian Kuyinu, a senior sports management major, also plans on taking his MBU education back home.
"I plan on going back to Texas and looking for coaching jobs at middle schools, high schools and even colleges," said Kuyinu.
Looking to well-known coaches, Kuyinu plans to model his career after them.
"I want to have the best team in Texas so I have to study older coaches like Duke University's coach Mike Krzyzewski," said Kuyinu.
In NCAA history, Krzyzewski is the first Division 1 men's coach to reach the 1,000-win plateau and his Blue Devils just won the National Championship this week.
"I know my degree will take me to higher levels in my life. I expect my degree to benefit me and my family. I want to be making $40,000 at the max," said Kuyinu.
Women's soccer player and biology major, Chanel Thorpe, said she plans to stay in St. Louis.
"I plan on taking my degree to the highest level possible. I am going to stay in St. Louis and try to become a counselor at the local schools here in St. Louis," Thorpe said. "I expect my degree to get me the best counselor job there is at the best school in St. Louis. I also plan on helping the kids at the school a lot. I want to be that one counselor everybody comes to to talk."
To these three students their future means a lot to them and after MBU it looks like their lives will be a great success.