A hardworking MBU student opens up about owning her own business and what it's like to balance school, a sport and a job in which she is her own boss.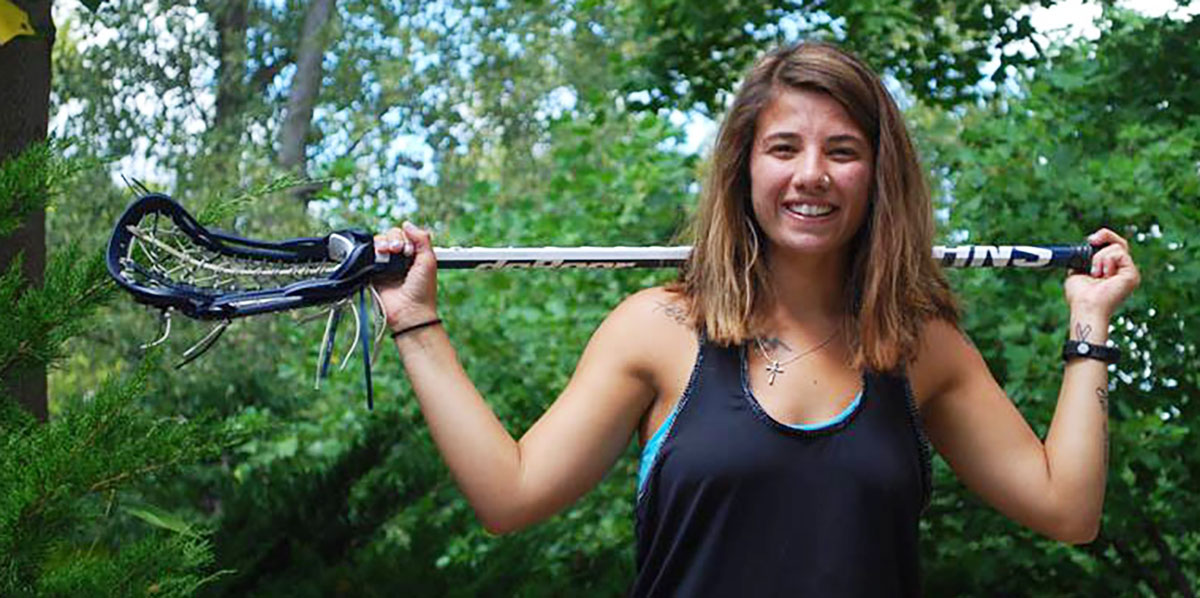 Photo by Ashley Van Camp
__________________________________________________
As winter turns to spring and spring turns to summer, the naked trees start growing back their leaves, flowers blossom into pretty colors, birds chirp to a song and the grass is greener on every side. And all that grass needs mowing.
Lawn care business owner Rebecca Wright, who is a senior business administration major who also plays on the women's lacrosse team at MBU, would know this best because she's the one mowing all that grass. Between lacrosse games that is.
Wright, who has been in the lawn care business for five years, said she has "some of the most sweetest, thoughtful customers" who bring a smile to her face.
"I began cutting grass with my parents. Initially it was just them but my mom and dad had medical hardship back to back so I started to help so that we could keep the business afloat," Wright said. "I ended up learning how to do everything."
Starting at age 17, little did she know her love for running a business would grow into her career plans for after college.
"What I love most about cutting grass is being outdoors. A lot of the times, I find it being peaceful," said Wright.
Emily Main, a writer for Prevention magazine, stated in an article called, "The Natural Way To Calm Down," that researchers have discovered that surrounding yourself with nature and being outdoors helps reduce stress.
With Wright being constantly outside, accountable for her own work and being her own boss, she said she "rarely feels stressed out or overwhelmed."
But that does not mean Wright is stress-free all the time.
"Balancing lacrosse and grass at the very beginning is the most chaotic time because it seems like all the customers are calling at the same time and while that is going on I have a game or practice," said Wright.
One might ask, how does she do it all? Especially in the midst of lacrosse season.
"In past seasons, the way I balance it out is after practice I cut and Saturdays when games were not scheduled," Wright said. "One of the best decisions I have made is to cut, even if I can only get one (yard) done. That's my rule, work even in small increments."
When it comes down to it, everything is ultimately in God's hands.
"God plays the largest role in both work and play. There is no way possible I would be able to succeed in any of it, if God wasn't there," said Wright.
Grass and turf fields play a major role for lacrosse, it's obviously where the game takes place. You can sure bet Wright knows a good grass field from a bad one.
"It is obvious if the grass is well maintained or not. I've played on grass from seed, weeds, bermuda and zoysia grass. The good schools generally have zoysia while others have patchy grass," Wright explained. "The patchy fields have spots where some areas are thicker than others so it is harder to get ground balls, and tripping may happen as well. The grass makes a difference."
Just by looking at the grass, Wright can tell if the season is changing.
"I know spring is near because the brown, dead grass is turning green. Small pieces turn into patches and those patches turn into the entire lawn. There is usually the same trend in all the lawns," said Wright.