To protect themselves against the spread of COVID-19, families across America isolated themselves in their homes, finding creative ways to pass the time and learning important lessons along the way. In today's blog, MBU journalism students provide their personal experiences during the coronavirus pandemic and how they are dealing with these difficult times. This is Part 2 of a three-part series.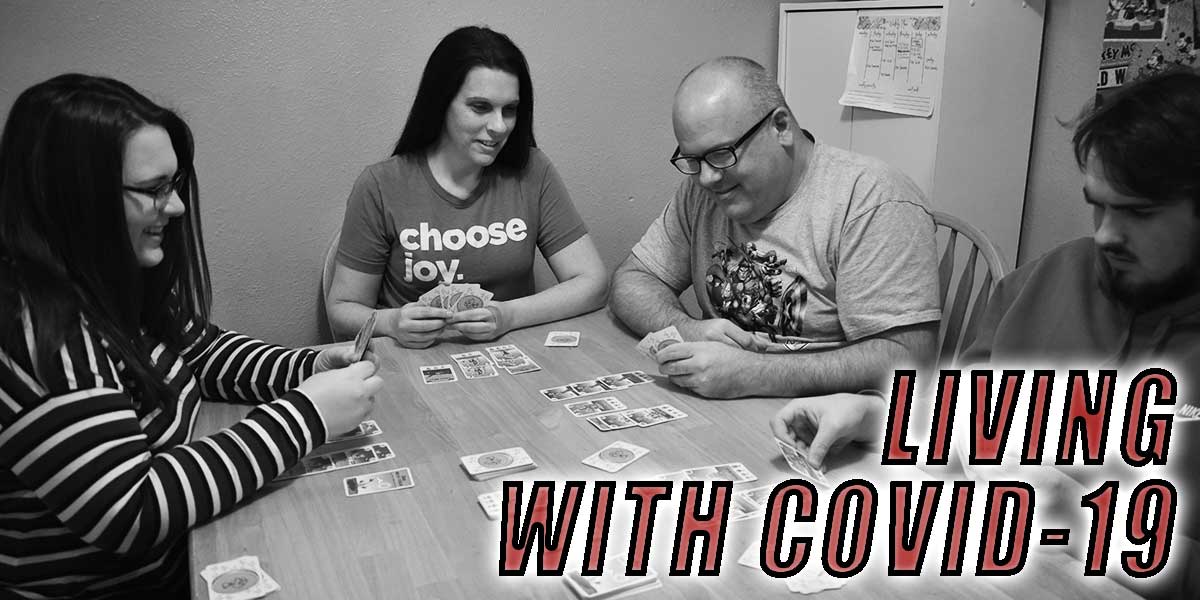 This story is part of a series of ongoing stories and analyses produced by MBU Timeline staff members, focusing on several aspects of COVID-19 and how it has changed the lives of students, faculty members, athletes … everyone.     Photo by Madi House — Graphic by Dylan White
__________________________________________________
God Has Our Back During This Struggle
By GABBY SCHUBERT
Working at Delmar Gardens has taught me a lot about being an essential worker. My mom is a director at the nursing home and I am an activity assistant. The challenges have become much more difficult. At the end of a long work day, we talk about the day and the challenges we faced.
My mother, Allison Schubert, who has been extremely busy at the nursing home, admitted she is coping with this new virus-mandated world as well as possible.
"It's a scary time and a scary thing that is happening all over the world," she said. "Even though thousands have died, everything happens for a reason, and we all will make it through this." 
As no one knows what will happen, we must keep believing that this will end, hopefully soon. 
But examining what brings my mother the most fear during this uncertain time had her thinking for a minute.
"Is this virus lasting for months to come and end up keeping everyone inside through the whole summer and maybe even months after that?" she said.
We talked about this question for a few minutes and both of our concerns were the virus lasting all the way through summer and not allowing anyone to reopen their small businesses, or allow any of the young adults to have their summer.
I know there has been talk about a second round coming back during the fall season. If that happens, I would be crushed knowing I will never get to play another soccer game since this is my last year to play college soccer. I never got the chance to be better than the last time I stepped on that field.
But can there possibly be any positives to take away from the virus?
"This may be a bad positive, but the only positive is that work is a lot easier," she said, laughing a bit. "We don't have to figure out how to please all of the family members with all of the impossible tasks they ask from us."
We laughed at that statement since we both know the struggle with intense family members.
Honestly, the only positive thing I see about this virus is school being cancelled. Not having to go to school allows me to work all day every day.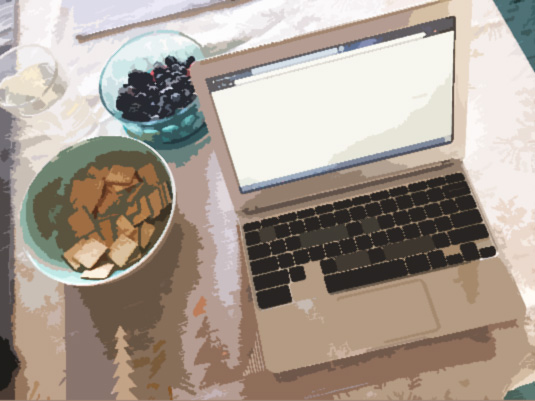 With my parents being divorced, and growing up in the lower end of the middle class, I am always having to pay for my own things.
School alone is a lot of money, and now that my dad's small business is shut down for the time being he needs my help paying for my car insurance. Being able to work 40-60 hours a week helps out a lot with money. 
Other than some friends losing their jobs due to so many businesses being shut down, my mom doesn't know anyone close who is being affected by the virus, but for me personally it cuts very close as my dad's business is shut down, and watching him struggle hurts.
I support my dad in every way, and knowing that he may not be able to get back on his feet really concerns me.
When faced with the question of what is getting her through all of her worries and struggles, I think this was a hard one for her to answer as she had to get up and grab a snack to think. After all, everyone knows snacks make the brain think better.
"Just knowing that if this virus is over by summer, then I will be staying two months at the beach with not a care in the world," she said, adding that she has plans to go to the Bahamas. 
As my mom and I sat on the couch, listening to the faint sound of the TV in the background, continuing to eat our dinner, I finally asked her how long she thinks this pandemic will last, a question that had her thinking for a little over a minute.
"You know, I want to say not long, but at this rate I really don't know," she said, then turning the question back on me, and I agreed, hoping that summer will still be able to happen and allow for fun.
The main thing that is getting me through this virus is knowing that God has our backs. He will get us through all of these hard times, and will support those who are struggling.
________________________________________________________________
Being Unable to See Family is Difficult
By ALLISON MEYER
People have been dealing with this historic virus in many different ways. For example, my cousin, Chrissy Pesti, is a high school counselor at Francis Howell Central who makes her living helping students, but now she has been forced to change her way of helping.
When coping with this coronavirus, she has just been trying to "take it day by day, doing what I can to make sure I am staying safe and being smart."
The virus is hitting close to home with Pesti, as she has not been able to see her father each day as she has done for the past 43 years.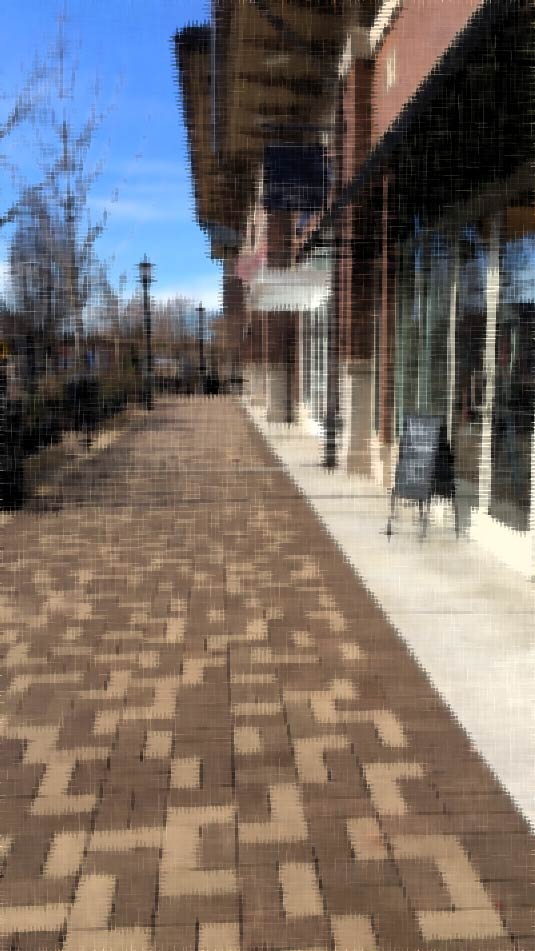 "I am not allowed to see my father because he is a high risk person, so I am affected by not being able to see him every day like I am used to. I also am not allowed to see my students and have to work with them virtually, which is especially hard right now with getting their schedules figured out for next year and making sure my seniors have all of their credits together so they can all graduate."
Pesti, who is also my roommate, obviously loves her job and her students so much she cried when she watched videos of teachers doing parades through their students' subdivisions.
But she was crying about missing seeing her students every day, not fear of the virus itself.
"I just want to make sure that people are being smart and taking the precautions that they should be. I just want people to get back to living their lives and our country going back to how it was before."
As many people have different views on this virus, you should always try to look at things and find the positives, with a "glass half full" mentality. 
Pesti has done a phenomenal job seeing the positives to be taken away from this virus, besides getting to hang out with me more. We have gone on lots of walks as well as enjoying plenty of movie nights watching classic chick flick films. This has given us time to catch up and wind down from all of our worldly challenges.
"I think that it is a good break for America to take time away to spend with family and see what is truly important in life. I hope that people learn that the media is trying to scare people and that people use their knowledge and are not persuaded by fear."
As a high school counselor Pesti is always worried about her students and how they are adapting to all these new changes.
Pesti is trying her best to do what she can to help her students with this adjustment and seeing if they need any help. 
She has been calling all of her students in her caseload and "asking them how things are with their online classes and if they need any assistance or someone to talk to," said Pesti. "For the seniors, I have been asking them how things for college are going and if they have made a decision on where they want to go and if they need any help deciding or making sure they are finishing with all of their credits."
And for those students who are planning to graduate, Pesti has seen this as an especially difficult time.
"This is a very hard time for students, especially seniors. Deciding where you want to go to college is a big step in growing up since this is most students' first time living by themselves and being on their own without parents being there to monitor them," she said.
Pesti has been doing different things to help her pass the time, like working out a lot more and taking her dog, Lucy, on more walks, helping with the 9-year-old Labrador's arthritis.
"She is not used to people being home so much," Pesti said. "It is messing up her nap time."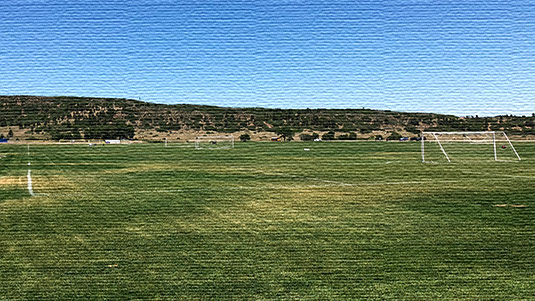 Focusing on Learning is the Best Response
By PATRICK GRIFFEY
This certainly is a difficult and trying time for all of us as we are dealing with the effects of the coronavirus, and now many of us have moved from a stage of shock to a stage of questioning.
One of the questions a lot of people have been asking and pondering is: How do we deal with the coronavirus?
Part of the challenge is not the virus itself but the isolation that comes with it.
We all respond to this differently, but I believe there are definitely some positive ways that we can all respond.
One of the best ways to respond is to not focus too much on the problem itself but instead to focus on what we can learn and how to leverage the time that we have.
I asked my father how he is dealing with all of this, and he answered by saying, "I have moved through the stage of shock and denial and I am looking ahead to think about the future."
I think this is a great way to view where we are at, so I asked him to further explain how we should do that.
"It is helpful to examine our priorities and let go of the things we once thought were important but now realize they're not important anymore."
He is choosing to spend his time really looking at what is important and what is not.
"We went from a non-stop busy lifestyle to having everyone home in the evenings, so family relationships are stronger, and we appreciate personal interaction with other people in ways that we didn't before," he said.
This actually brings up a really good idea that I think will benefit a lot of us.
If we spend this time now focusing on family and the relationships around us, then we will be very glad we did when we are out of this. 
Another fulfilling way of responding is by reaching out to people we might not normally reach out to.
Most of us have a lot more time now and that gives us the ability to really focus on helping those around us.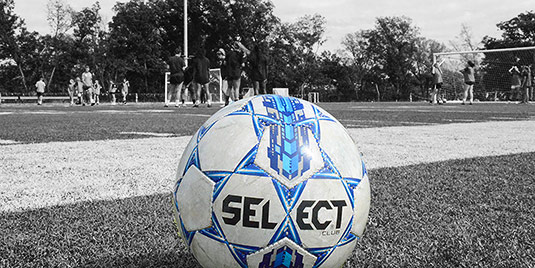 I would encourage anyone reading this to look through their contacts and pick out a few people you never really talk to and text them or call them. 
Don't just ask them how they are doing but try to build a friendship with them. This can mean a lot to them and you will end up with a new friend. 
Finally, I would say the best way we can respond is by depending on the Lord.
This may seem like the "Sunday School answer," but it is enriching to really focus on this.
It is one thing to say that we depend on the Lord, but to actually do this is a lot more challenging than we may think.
I have spent some time asking myself why all of this is happening and been blown away by what I have learned. 
Because I know Jesus defeated death and He is above it all, and He is good, I can truly trust that He will use it for good. 
Much like a good book, not everything is predictable or goes how we think it will go. 
Living in a time like this seems like we have been thrown such a big plot twist, I am practically on the edge of my seat wondering what the author is going to do next.
I know it will be good, though, because he is the one who brought the universe into existence and reigns as the king of all kings.
________________________________________________________________
This is a Pause We Needed
By DAVION MARSAW
COVID-19 was not the ideal start to 2020; only about three months into the new year this happened, and it has changed a lot. 
"Things that you see on a daily basis such as tissue, hand sanitizer and wipes, you can't really find now," said Stacy Marsaw, my mother.
Many kids have been homeschooled or taking online classes. 
Even the workplaces around us have closed up shop unless they are considered essential jobs. 
Many are trying to figure out how to make money while their jobs are shut down. 
I do believe that many people are not taking this virus as seriously as they need. 
There are people in other states still throwing parties and living life like there isn't anything going on at this time. 
This virus has affected many people, making them stay home, some even isolated and alone. 
"I know people that have had to go into self-quarantine because of exposure, but personally my family has not been affected negatively," Marsaw said.    
When going to the grocery store there is a shortage of supplies, therefore shopping trips are not as simple as before the virus. 
Also, working out is not as motivating, because you can easily get distracted and not complete what you are doing. 
"One thing that fears me about this virus is that it will affect one of my loved ones, and I won't be able to get to them," said Marsaw. 
This seems like such a trying time for everyone in the world, but we have to look for the positives. 
This virus put us on pause as a country, and that is honestly what we needed. 
The time that we get to spend with our families is worth it if you ask me. 
"My husband is home, and my kids are home schooling."