Students who are graduating over the summer are allowed to go through Commencement next Tuesday, April 29, but those who will be graduating with honors will not be allowed to wear their honor cords indicating this soon-to-be achievement. The question is: Why?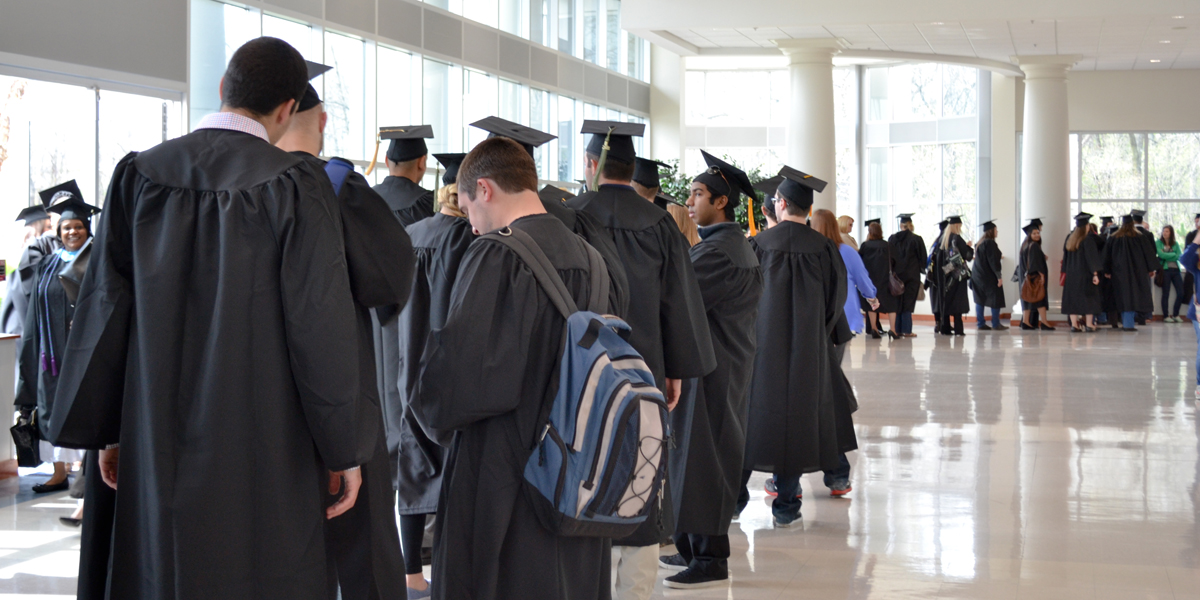 Photo by: Kayla Glyshaw
__________________________________________________
A dream becoming a realization. A goal attained. College graduation can be a milestone. For many, working hard earned them honor cords, whether for grades, organizations or participation.
Wearing these cords is like wearing a badge. However, for students who graduate in the summer, but walk in the spring, this privilege is revoked.
Late graduates are still allowed to walk in the spring graduation ceremony Tuesday, April 29, and they will still receive their honors on their transcripts, but actually wearing their honors cords during commencement before they actually receive their diploma is prohibited.
Missouri Baptist University's Records Office explains that this is set in place to prevent students from wearing these cords and then losing their honors in the summer should they not complete a course or should they fail one, and I understand that. It doesn't seem right to honor someone who will not finish what they started.
At the surface, I think this argument is a logical one. I personally wouldn't want to allow a student to walk with a badge if they weren't likely to graduate.
However, if the university does not want to award students who may not graduate, then why are the students allowed to walk early in the first place?
It seems a little strange to allow students half of the benefits of graduation while withholding the other half.
I think that it should be an all-or-nothing deal. Either they are allowed to walk in the spring and display full honors of what they worked for, or they are not allowed to walk until they have completely finished their degree.
It is also harsh to keep students from showing their honors. As a source of pride, many students have worked hard to earn their honor cords. Hiding the results of that hard work tells students the university doesn't appreciate their efforts.
Honor cords are mostly awarded for academic success. Withholding honors would be understandable if these students were barely graduating and their success in the summer was questionable, but students with honor cords are just that, honor students.
They have worked hard for their grades and have proven themselves to be reliable, intelligent and diligent students. Retention and completion rates are high for these students.
These students should be rewarded for their hard work instead of punished for late graduation as life events, school errors or the addition of a minor could easily delay graduation by a few classes.
Many transfer students find they have difficulty getting all of their classes transferred into the university and other students choose to change their majors. While small, these changes can leave a required class or two in the balance, keeping students from graduating on time.
I think it is important to reward those who are reliable students. I think if those students earned their honors, they should be able to wear them at their college graduation.
It's time to let these intelligent young adults show what they have earned, not force them to hide their success.
Graduation should be a time of celebration, not regret. It's time to let late graduates shine for what they have accomplished and it's time they display their honors at graduation.