Senior education major, Tanya Drochner, who is graduating next week, shares her tips and strategies for excelling in college, ideas that have worked for her during her time at Missouri Baptist University.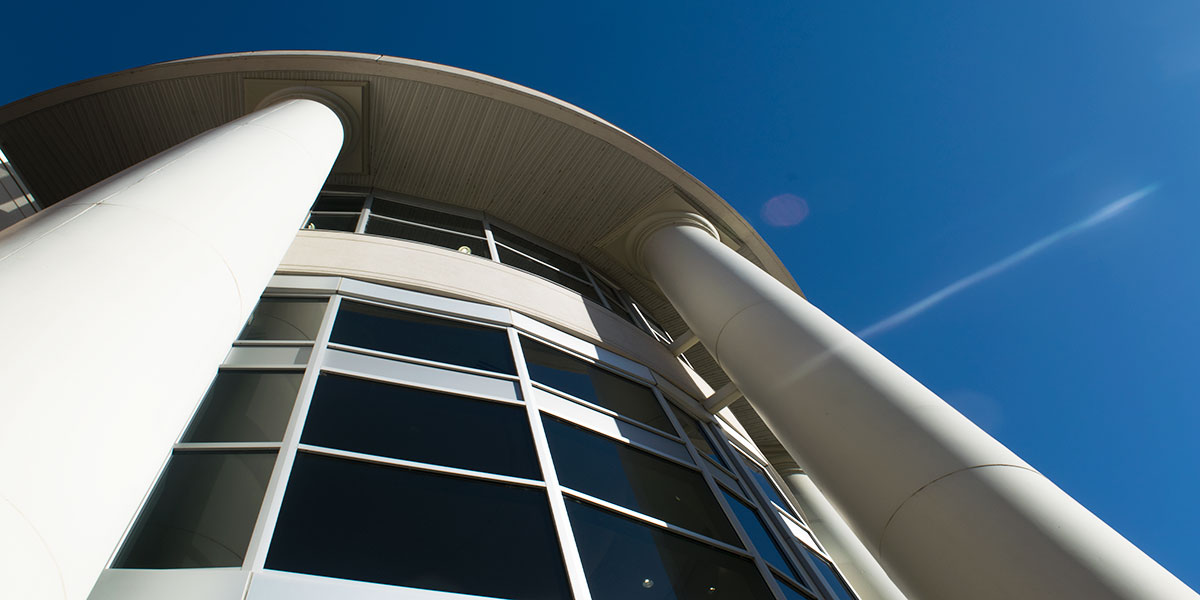 Photo by Jessica Danielle Moore
__________________________________________________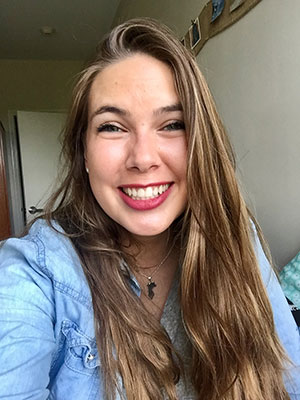 Born in Germany and raised in Peru, the very first time Tanya Drochner, a senior education major who is graduating next week, had stepped in the United States was also the first time she visited Missouri Baptist University, in the summer of 2014, just one week prior to moving in.
"The moment I got onto campus, this peace washed over me, and I knew this is where I need to be," said Drochner.
Drochner's mother is American and studied in the states, so she wanted to do the same thing. She didn't know a single person before moving into the dorms at MBU.
Fast-forward four years later and Drochner is well-known at MBU, has one of the highest GPAs and has been thoroughly involved on campus.
"I am not the same person I was freshman year," said Drochner.
She has been enrolled in many education/science classes specific to her degree, including both environmental science and reading and writing for middle school. After she walks across the stage at Commencement next week, she aspires to be an international middle school science teacher.
"My passions are traveling and teaching. So I want to teach at international schools," said Drochner. "Ideally, I'll pick a new country every couple years."
So as Drochner has come through the college experience, here are five tips she recommends in order to excel at the college experience, no matter what grade you are in or which degree you are pursuing:
1. Get involved.
Drochner began as a resident assistant her sophomore year at MBU. She has also been a student ambassador for MBU, which means she gives tours of the campus to prospective students and high schoolers who may be interested in attending.
In addition to this, Drochner has been a math and science tutor in the Academic Success Center.
Something that helps Drochner within the classroom is getting to know her professors. "Don't be afraid of your professors," said Drochner. "I was very intimidated by them."
However, she noticed that she found classes to be more enjoyable and was more motivated to succeed if she introduced herself and formed a casual one-on-one relationship with the professor.
2. Use a planner.
To manage all of her personal and academic obligations, Drochner uses a planner.
"I started writing down everything. I write down when I have meetings with people. I write down if something changes in my work schedule, I write down all my homework assignments. And, if it's a big assignment, I usually write my due date two days before it's actually due because then that helps me get going sooner," said Drochner.
She admitted to being forgetful and not very organized, so the planner really helps her keep track of everything.
3. Read more.
Drochner said that reading is one of the biggest reasons why she has good grades.
"I used to read a lot of fiction when I was in high school," said Drochner, "and then I got into biographies a little bit."
She has read several different books about all kinds of various subjects. "I know a lot of random trivia," said Drochner, who noted that can be helpful sometimes.
By reading, Drochner said she's learned how to incorporate many different styles of writing into her own writing.
"I have a fairly large vocabulary because of reading, which is also really helpful. Honestly, I think that's why my ACT scores were good," she said.
Drochner enjoys reading books by John Piper and other famous authors and pastors who write about kindness, leadership and other related things.
4. Establish a study routine that accommodates your comfort.
"Saturday is my day off. I don't do homework on Saturday. I don't do anything on Saturday. Saturday is just my day for me," said Drochner.
After church on Sundays is when she knocks out a lot of work for the upcoming week, leaving her with only small assignments to complete on the weekdays.
Not only does she have an established day to complete heavy workloads, but also a designated environment that she works best with.
"I need quiet," said Drochner. "I have a little spot in the back of the library that I really love."
Sometimes she'll listen to music through her earbuds and other times she will simply listen to white noise such as nature sounds. "It distracts my mind but it still focuses me," she said.
"When I'm in my room, I have a study place that's not my bed, just my desk, and all I do there is study and I don't do it anywhere else, so then when I sit down at my desk, my brain automatically shifts and says, 'OK it's time to do homework,'" said Drochner.
5. Work hard but find the balance.
Drochner said that during her freshman year, she was so worried about having the perfect grades and being the perfect student that she often added more stress on herself than necessary.
"I would have told myself to just relax a little bit. Work hard but find the balance. Everyone says that and it's so hard to find the balance," said Drochner, while stressing the importance of enjoying the "other" parts of college.
"At some point, you just need to let it be and you need to make some friends and you need to go outside and you need to go explore St. Louis," she said.
And there you have it. Whatever year in college you may currently be in, it is never too late to take tips and pointers from a successful soon-to-be graduate.