MBU's First Year Experience hosted their seventh annual Scavenger Hunt on Sep. 15, 2015. Encouraging the Collegiate Seminar students to explore the campus and learn more about MBU, the Scavenger Hunt has been a huge success over the years.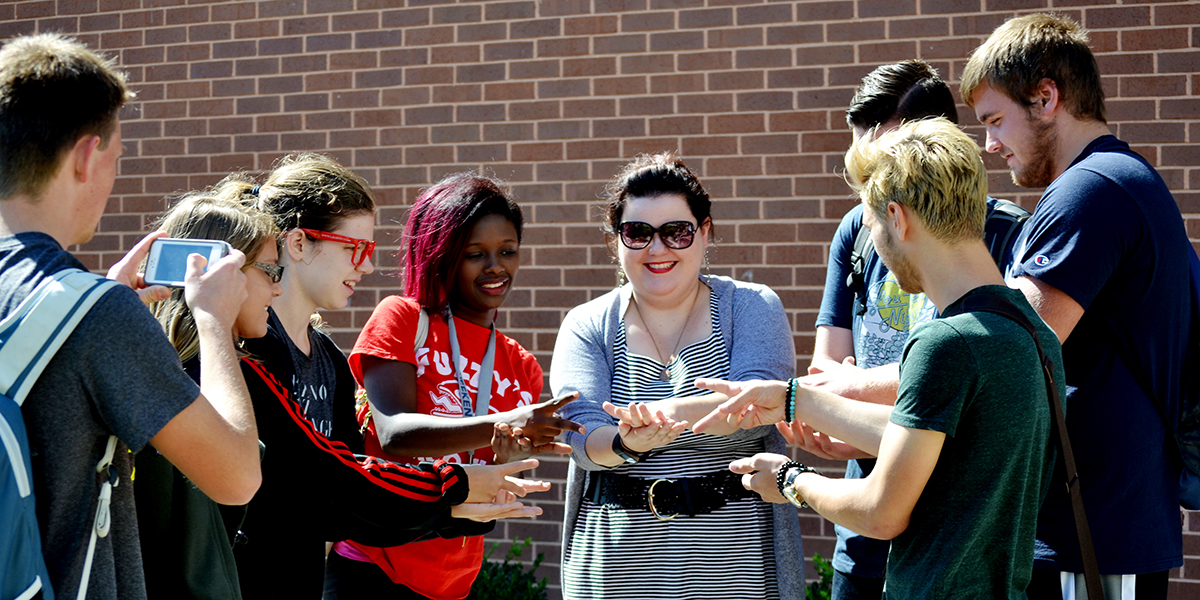 Photo by Elizabeth Harris
Marie Tudor, director of First Year Experience at MBU, plays a game of rock-paper-scissors with students during the annual Scavenger Hunt that helps familiarize students with their campus surroundings.
__________________________________________________
The annual Scavenger Hunt helps freshmen students learn the campus better, all while competing against the clock and other freshmen.
The students are required to solve riddles that lead them to certain locations on campus and then take pictures in those locations.
They also have an opportunity to answer bonus questions, given by their peer mentors, and there are a few chances for easy points, such as playing rock-paper-scissors with First Year Experience Director Marie Tudor.
After finding the locations and taking the pictures, students were required to post their photos to Instagram with specific hashtags to receive credit.
This year's Scavenger Hunt was an overall fun time and success.