Faith Based on a Firm Foundation
Many people find their faith through life-changing experiences, as the lowest point in their life brings them to ask for God's grace in a time of need. I, on the other hand, find myself with no dramatic story of my faith, but lean on a constant foundation as I walk through life.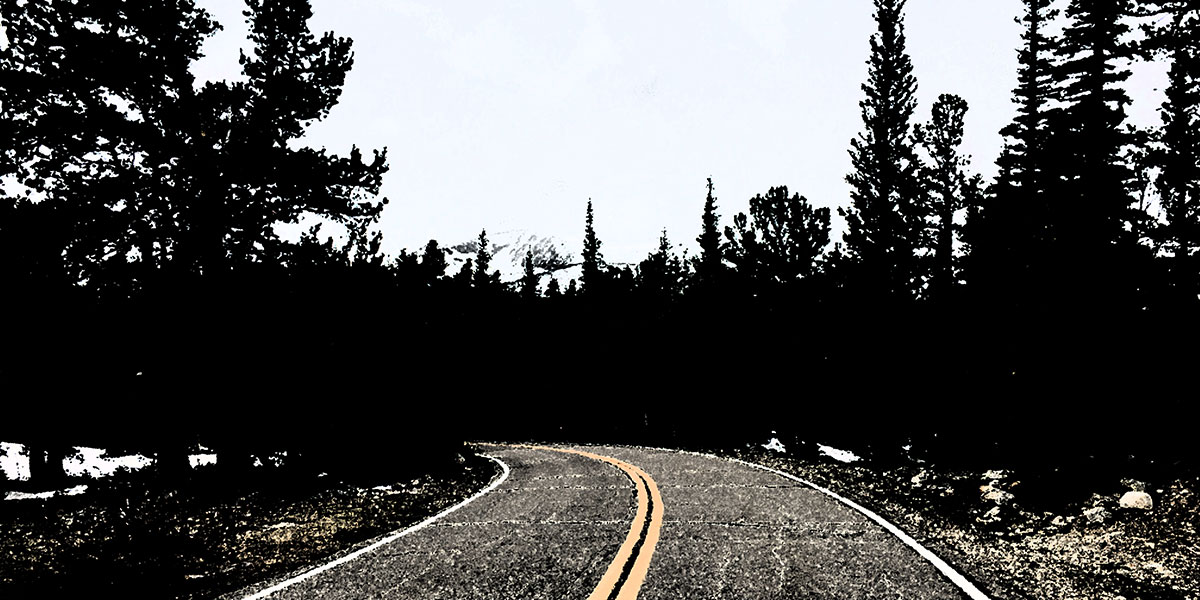 Photo illustration by Dani Jo Stevenson
__________________________________________________
Many people search for their "Jesus moment" when recalling details of coming to Christ, and while some have a specific moment in time in which they were called to Christ, many find themselves coming up empty handed.
After asking myself when my moment was, I found myself wandering through my walk of life in a state of consistency when it came to my faith.
This is not to say I am a perfect Christian. We all know true perfection is not attainable, but through every phase of my life I remember knowing God.
When trying to pinpoint the specific date and time of my Jesus moment, I found myself scared to death of dying.
Understandably, this is a scary concept for children, but my parents gracefully explained how Jesus is always with me and would be with me in the hardest moments of my life.
Though this might be a moment I would cling to when asked about my testimony, I knew my coming to faith would not be comparable to some stories of near-death experiences or lives before knowing Christ.
I came to doubt my foundation of belief thinking I needed a devastation in order to find true faith.
After seeking guidance, I was reminded how each person's story of faith is incomparable to others. I was reminded of the devastation of the crucifixion and of God's sacrifice in order to take away everlasting pain and devastation.
Through this, I realized my "Jesus moment" would not be found at a specific time in my life, but through the tedious trials of growing up.
Personally, I crave control over situations in life. Through control I find relaxation is attainable, but nothing is truly controlled because of our own imperfections.
Lamentations 5:5 says, "Our pursuers are at our necks; we are weary; we are given no rest."
This verse reminds me that in the murky waters of life, I would find no rest when craving control as well.
I am constantly reminded I cannot have control over everything, and I cannot commit to everything either.
To a fault, my "yes man" tendencies test my sanity. Most recently, I have tested myself when taking on too many jobs, thinking I could handle it.
Hating to let people down, I put on a new hat throwing myself into the opportunity, finding weeks later I want to pull my hair out knowing there are not enough hours in the day to complete each objective successfully.
I later had to re-prioritize my work, keeping in mind that I would eventually need to sleep.
My faith reminds me in these moments of my company. Others around me go through the exact scenarios. Leaning on others in times of hardship is one of the purposes of the church.
The church is a strong foundation of faith. My church family is part of a foundation that I rely on as well as family and friends.
Over the years I learned doubt is normal, but the action we take after having doubt is what defines our faith.
Since learning this, I rely greatly on my support system as well as my faith during stressful times in life.
I also remember the necessity of slowing down. I have been known to rush through life, always wanting to get to the next step.
Finishing high school and getting to college caused me to miss out on great memories with friends. I am in the same boat now.
I am ready to move on, but always regret not taking the time to enjoy college.
When I stop to metaphorically smell the roses, I relax and trust in God's plan as well as my faith.
I have also learned that comparing my faith to others causes greater doubt. My faith, based on a firm foundation, is my testimony.
Now, when asked to share my testimony with others, I rely on God's story as much as I do on my own.
Tags: church, Faith, foundation, MBU Timeline, opinion, Sarah Broyles, testimony

Sarah Broyles
Sarah Broyles is a staff journalist for MBU Timeline. Sarah is a public relations major. The St. Louis native currently works for her family business, Etiquette Saint Louis, and is a staff instructor for the National Cheerleaders Association. After graduating she plans to work in corporate public relations and continue to use words to make an impact in society.