While many workers across the U.S. were laid off or began working remotely due to the COVID-19 pandemic, essential employees faced increased workloads and additional demand for their services. Staff members at Delmar Gardens West in Town and Country, Missouri, discovered there are some benefits to being an essential worker and consider themselves fortunate to have the opportunity to work during this time.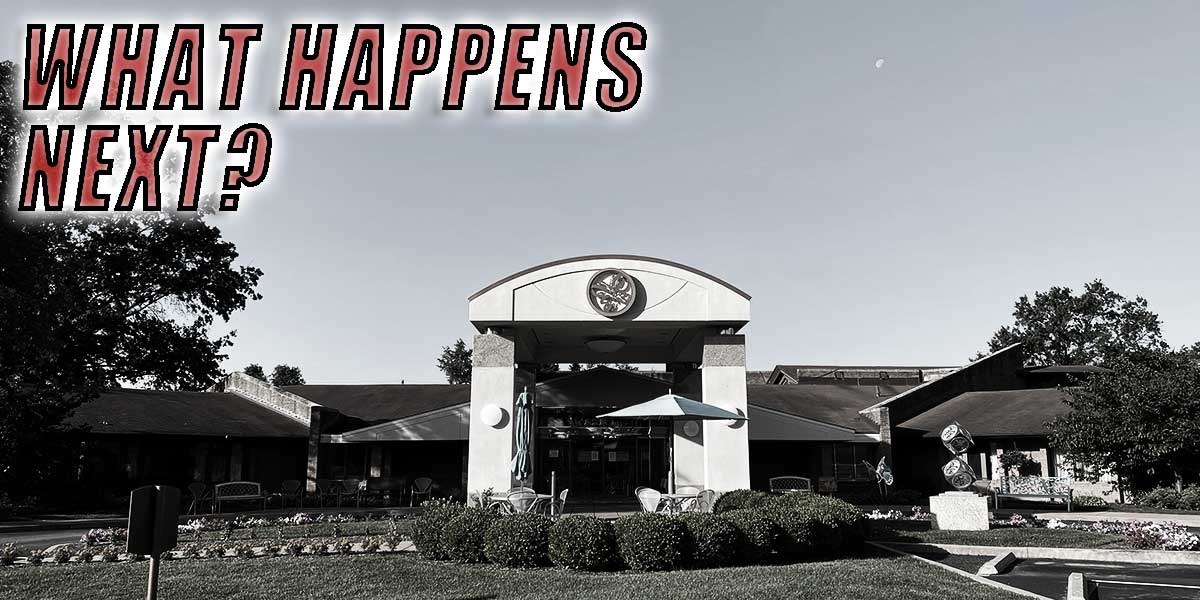 This story is part of an ongoing series of stories and analyses produced by MBU Timeline staff members, focusing on several aspects of what the COVID-19 pandemic will have changed long after it has passed. Our writers try to answer a question you may have asked yourself: what happens next?     Photo by Gabby Schubert — Graphic by Dylan White
__________________________________________________
By GABBY SCHUBERT
Being an essential worker has a whole new meaning in today's world.
Before COVID-19 changed our lives, essential workers were going through their normal day-to-day shifts without much overtime.
Ever since the world has been on lockdown essential workers have been working longer hours than they have seen before. Not just nurses and doctors, either.
There are all kinds of essential workers, such as factory workers, firefighters, police officers, utility employees, teachers, carpenters and nursing home employees, all to whom stay-at-home orders do not apply.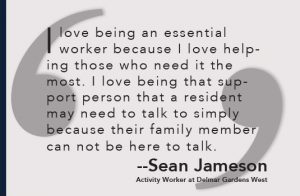 For employees in the activity department at Delmar Gardens West, the idea of working extra hours comes as a relief to some and a hardship to others. For hourly employees, the extra income could not come at a better time.
"I would work all day and night if they would let me. I would even do whatever other job was needed," said Sean Jameson, an activity worker at Delmar Gardens who said he is using the extra income to pay down his credit card debt. "The extra money is always needed."
For salaried employees, like Allison Schubert, an activity director at Delmar Gardens for the past three years, she would rather see that pay for extra hours go to those hourly employees who can use the extra income.
"I choose to not stay later than I normally would on any normal day. I would much rather have someone who can receive the overtime pay like the rest of the activity department," Schubert said.
Allie Ullrich, who is an activity worker at Delmar Gardens, said she is somewhere in between, enjoying the extra pay for extra hours but also missing her time off.
"Although the extra hours suck, the extra pay is nice. But I also miss spending that extra time with my dog at home," said Ullrich, who has been at Delmar for almost two years.
But what exactly is it like to be an essential worker?
"I never realized how many people here at the nursing home have to rely on us workers since there are no visitors or family members allowed inside," said Schubert.
Ullrich added: "I have never minded doing errands for the residents here at Delmar, but things have gotten out of hand a bit, and I don't know how much longer I can keep this up without losing my mind."
Her colleagues during the interview laughed and nodded in agreement that the errands are driving everyone a little crazy.
"I seem to be finding myself hiding in the staff bathroom more than I should be," said Jameson.
 As Ullrich laughed, Schubert did not seem to find that as funny.
"I love being an essential worker because I love helping those who need it the most," Jameson said. "I love being that support person that a resident may need to talk to simply because their family member can not be here to talk."
So, what would these employees be doing during a global pandemic if their jobs were not considered essential and they were therefore unemployed?
"I would be struggling. I just lost everything I owned to my ex due to a nasty break-up and had to move back in with my parents just so I could get back on my feet," Ullrich said. 
Jameson added: "I would still be living with my parents and sleeping on their couch."