PHOTO GALLERY: COVID-19 Levels Significant Impact on Sports
While COVID-19 has been a major issue worldwide for over a year now, the burden it has placed on sports is hard to put into words. Whether it is athletics in junior high, high school, college or professional sports, COVID-19 has ruined countless games, seasons and careers. No one likes it, or thinks it's fun, but in order to keep people safe and healthy the precautions that are being taken are helpful, as illustrated in this Photo Gallery spotlighting MBU volleyball during the pandemic.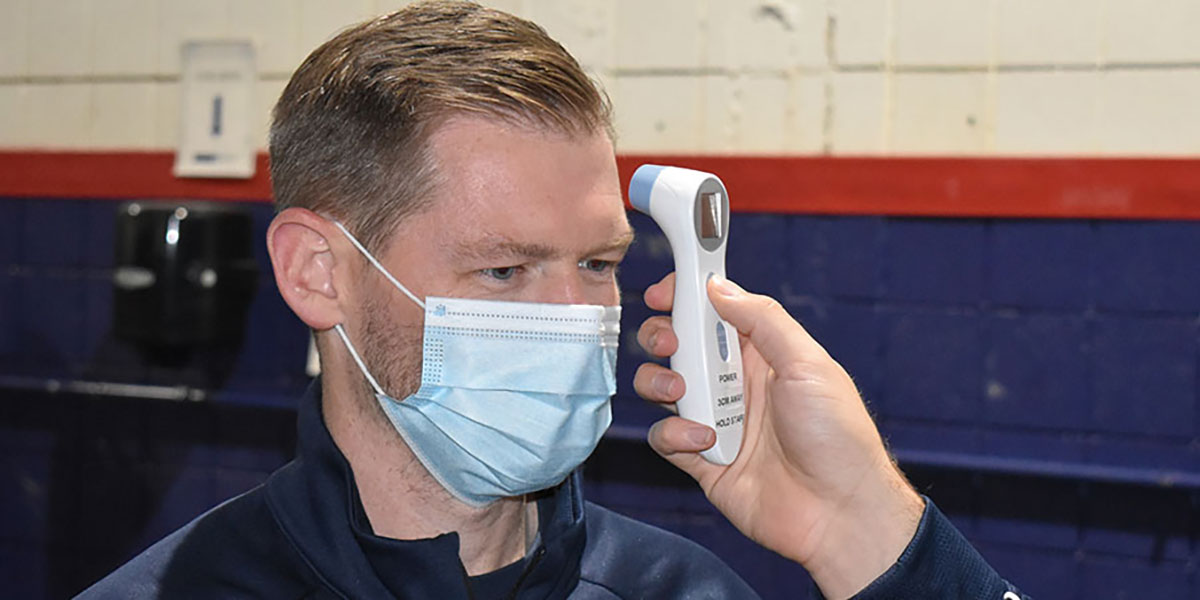 Tom Young, head men's volleyball coach at Missouri Baptist University, gets his temperature checked before workouts and practices, as part of the routine protocol so many coaches and athletes are going through each day.       Photos by Jason Harman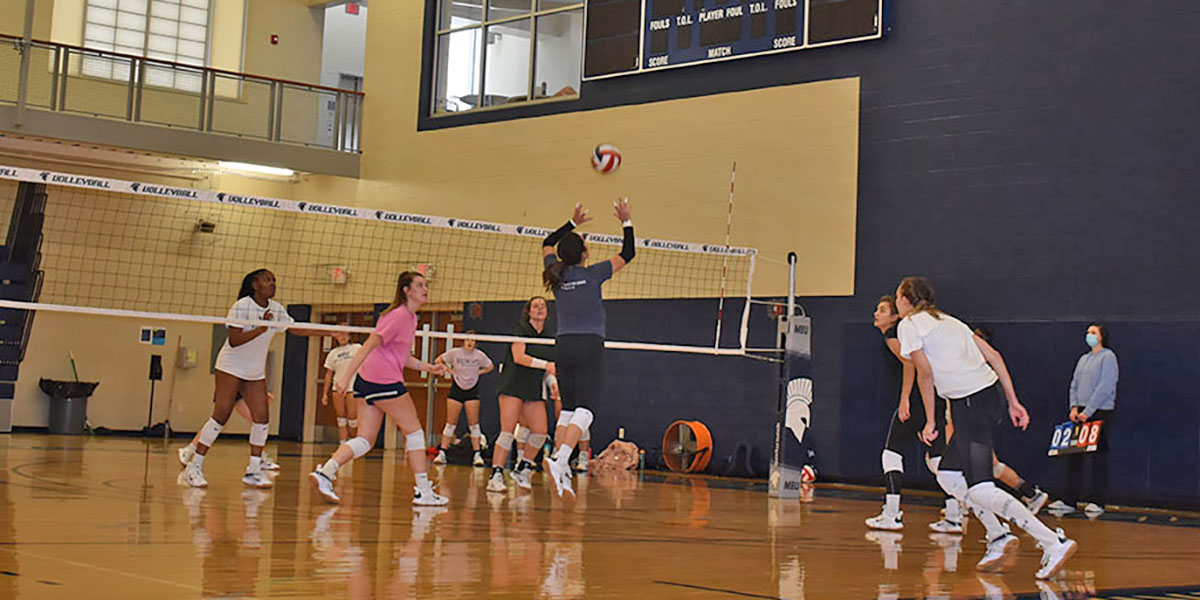 The MBU women's volleyball team plays a full-team scrimmage at practice recently in the Sports and Recreation Complex gymnasium. After temperature checks and COVID-19 tests, athletes are carrying on as close to normal as possible during this unprecedented pandemic.
Tags: Andrew Johnson, Charles Carter, Drew Berthlett, Francesco Mechelini, Gabe Norsegian, Giovanna Tapigliani, Kyle Merzweiler, Maria Hanusik, MBU Timeline, Me'Ashah Franklin, media, Meredith Dill, Michael Olsen, Miljan Kastratovic, Milos Markovic, Missouri Baptist mens JV volleyball, Missouri Baptist Mens Volleyball, Missouri Baptist University, Missouri Baptist Womens Volleyball, Nick Washington, Petar Lecic, Tom Young

Jason Harman
Jason Harman, from The Hill in St. Louis, is a staff journalist for MBU Timeline and a communications studies major. He played varsity volleyball for the Spartans volleyball team before moving to a coaching position at Ladue High School. After graduation Jason plans to move South and find a job in sales.