Throughout her time at Missouri Baptist, fall 2021 accounting major graduate, Madalyn Bone, has exemplified selfless leadership skills along with a positive attitude, proving to be an asset to both MBUs softball team and the on campus sorority, Gamma Delta Sigma.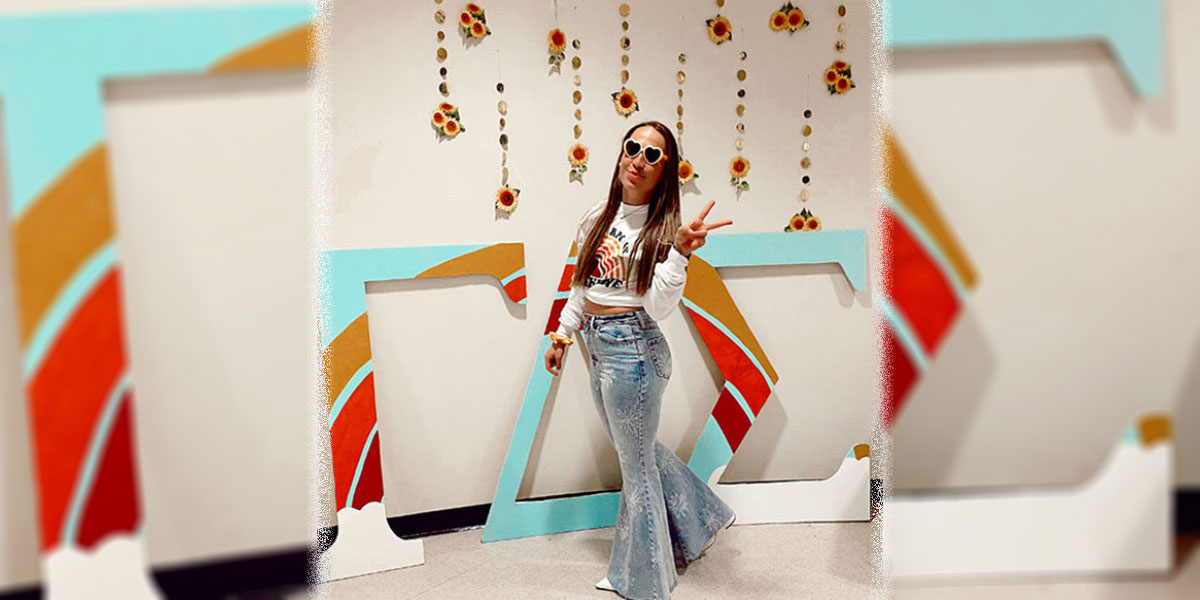 Madalyn Bone shows off her fun and bubbly personality during the 2022 Sunshine themed Big/Little Reveal as she stands in front of the rainbow painted Greek letters.    Photo by Sydney Berry
With a softball in one hand and a sorority paddle in the other Madalyn Bone has juggled many different responsibilities while managing a full-time student schedule at Missouri Baptist University.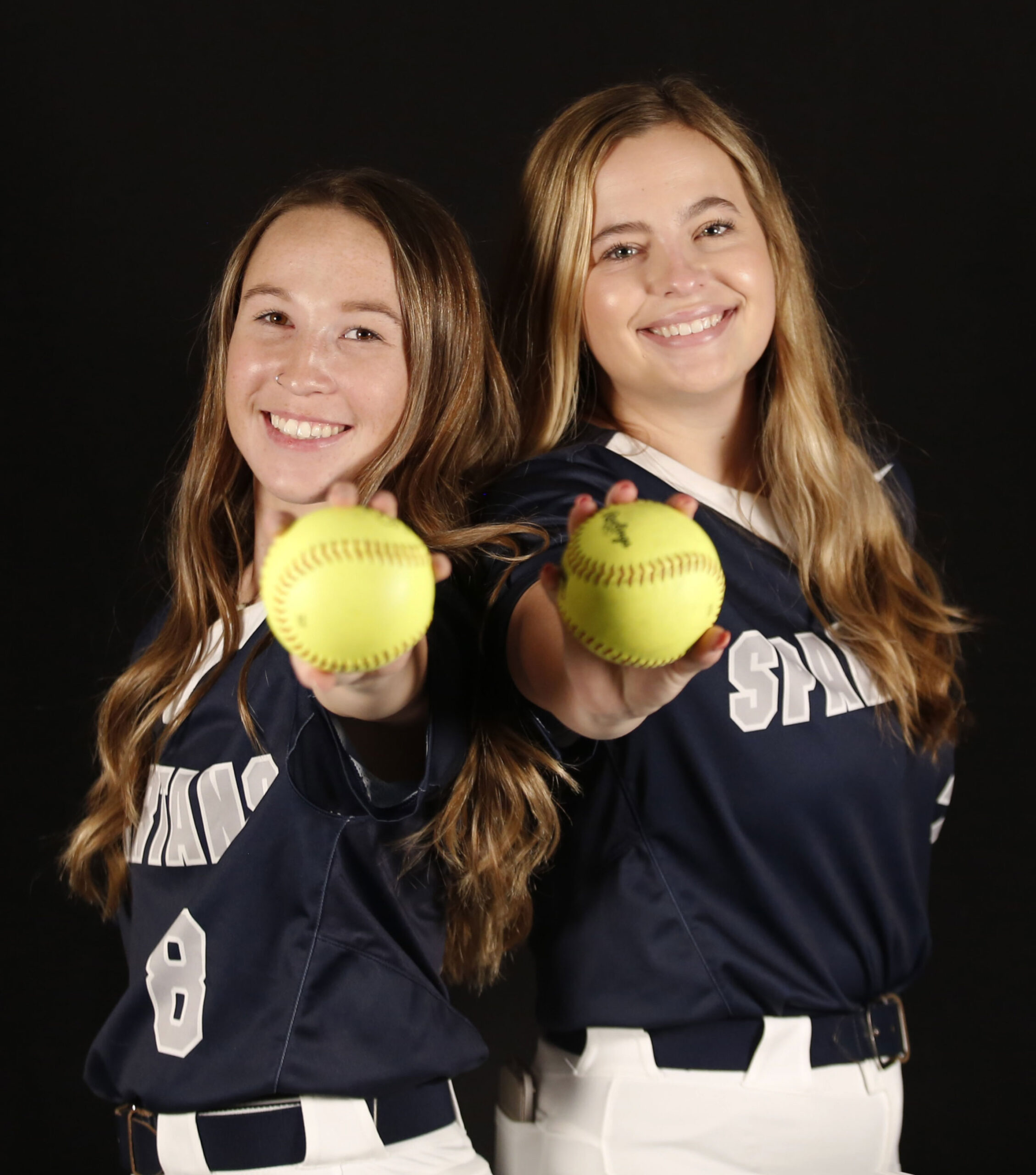 During her undergraduate years at MBU, Bone has served as a diligent leader in two MBU groups — the softball team and the sorority, Gamma Delta Sigma.
Bone, who is currently working toward an MBA at MBU, will continue to play shortstop for the softball team until the end of spring 2023. She is also the current vice president of Gamma Delta Sigma until she walks at this year's 2022 graduation.
According to Sydney Berry, a senior elementary education major at MBU, Bone is always willing to lend a helping hand. Her contributions to the softball team and GDS have been impactful, making her a hero to both her teammates and sorority sisters.
"I believe that Madalyn is a strong leader to GDS and also on the MBU softball team," said Berry, the head of philanthropy of GDS. "During Madalyn's time in GDS, she has shown leadership during her presidency and vice presidency terms. As president, her leadership blossomed during chapter meetings and coordinating events. As vice president, she has helped support and assist our current president in a positive and helpful way."
Bone, a humble and dedicated captain to her softball teammates, has a heart for fellowship with others, aiming to ensure she spreads positivity to everyone she interacts with.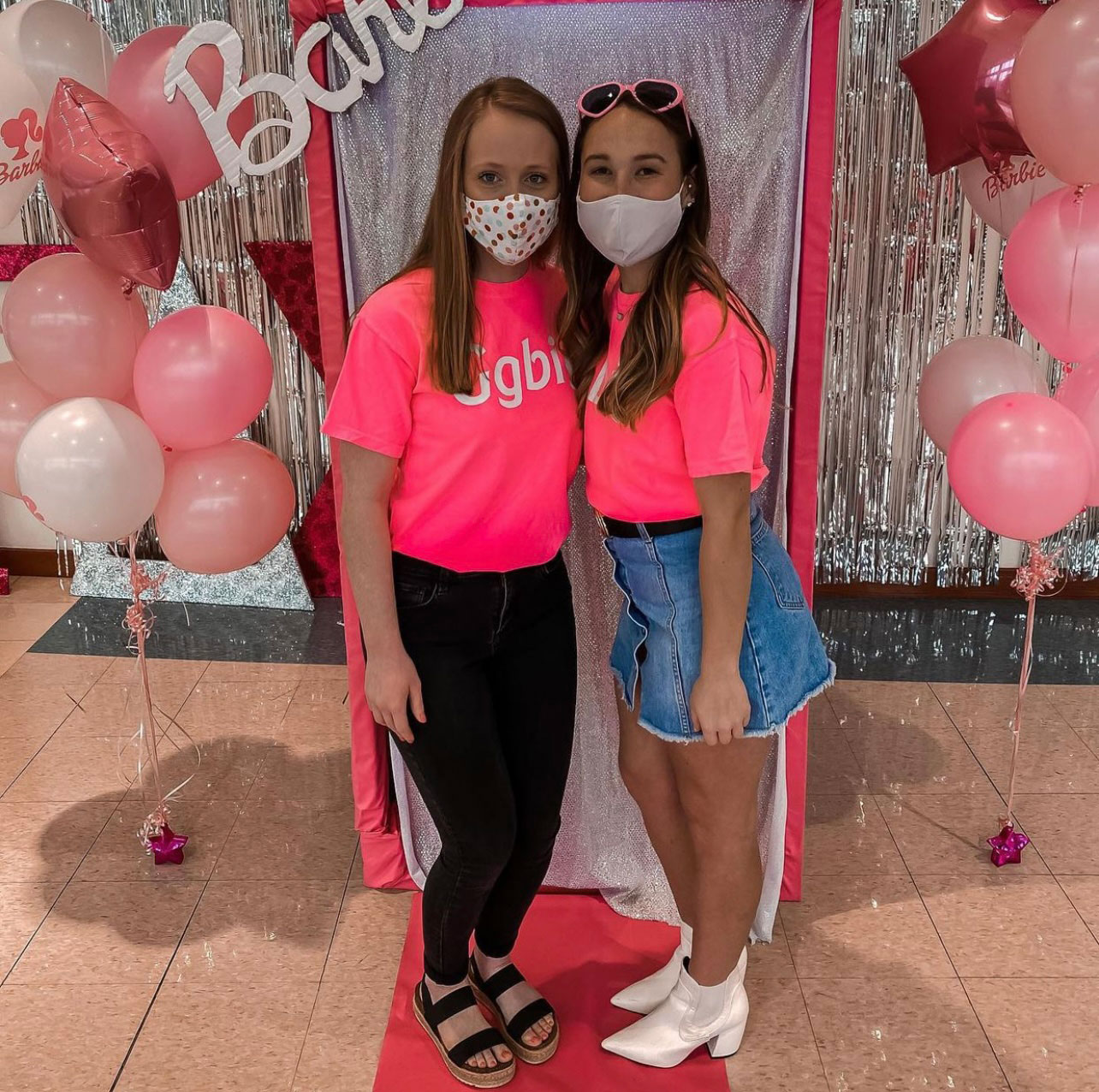 "On the softball field, Madalyn shows leadership in many different ways," said Berry, who plays the outfield for MBU's softball team. "She was elected as one of the team captains by our coaches and has done an amazing job by being a leader, role model, and supporting others. She also helped coordinate and run the MBU softball camp, which was a major success for our program. She has put together team bonding events to help us grow closer to create lifelong friendships and trust on the field. Madalyn is also our student athlete coordinator representative for the softball team. This role has proved her dedication to our team and her desire for it to grow."
Not only has Bone created lasting friendships with current members of the softball team, but she also strives to make new players feel welcomed and included as their team continues to grow.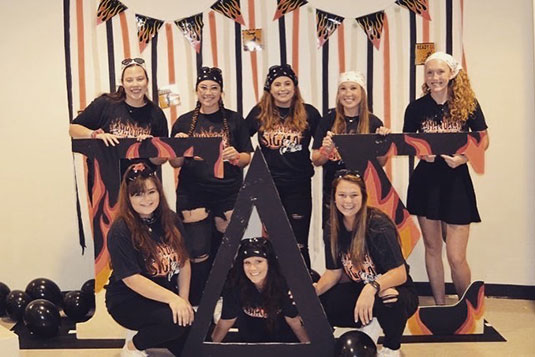 "Bone is an awesome person and an athlete," said freshman and new GDS member Kaitlynn Hannah, a business major and catcher and third baseman on the softball team. "She has helped me not only off the field but on it as well. Bone leads our softball team very well and with confidence. She owns up to her mistakes and is not afraid to admit when she is wrong, which I believe is a strong trait to have in a leader. She has helped me grow into a better person."
Bone's reputation speaks for itself, according to Tomi Dublo, who said she believes Bone is a born leader and always seems to exhibit an admirable attitude.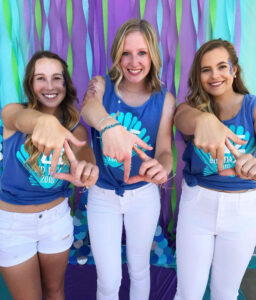 "Madalyn is the type of person everyone needs to meet at least once," said Dublo, MBU and GDS alumna, who played third base for the softball team. "I have known her for five  years now and when she walks into a room, she lights it up. I did not only have the honor of being her sorority sister but we both were a part of the softball team and Accounting Club. She demonstrates integrity, self awareness, empathy, courage, respect and so much more through her everyday life. I can honestly say she is the person you meet from the beginning. She is very honest and her true self. Anyone would be lucky to be friends with her, or even get to talk with her for that matter. I know she has great things planned for her future and will succeed and will get back up when knocked down."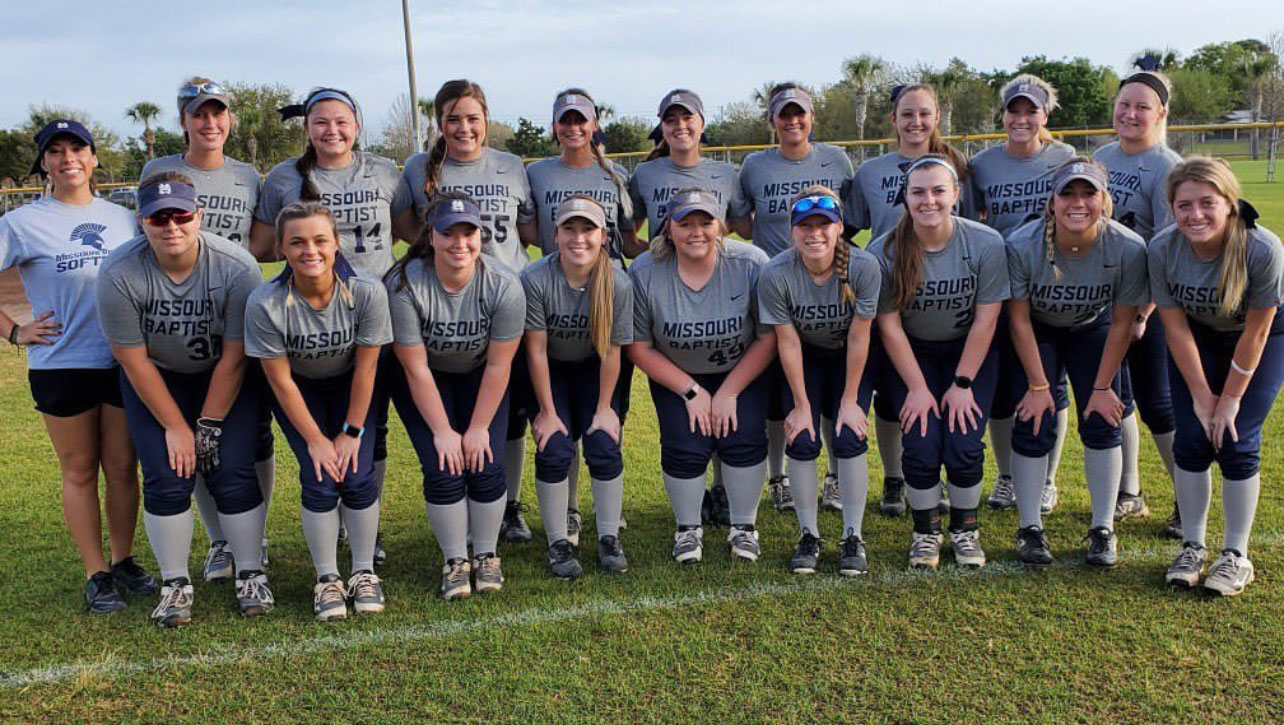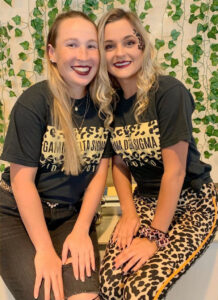 Just by being herself, Bone exemplifies what a true servant leader looks like, making her a distinguished member on the softball team and in the sorority, according to her sisters and teammates.
Bone has been a part of GDS since 2018 and has served in several roles. Her most significant positions have been serving as president of the sorority during the fall 2020 and spring 2021 semesters and currently the vice president for the fall 2021 and spring 2022 semesters.
She has been able to showcase her inclusive leadership skills within these roles, portraying a tenacious work ethic in the way she cares for the organizations in which she takes part.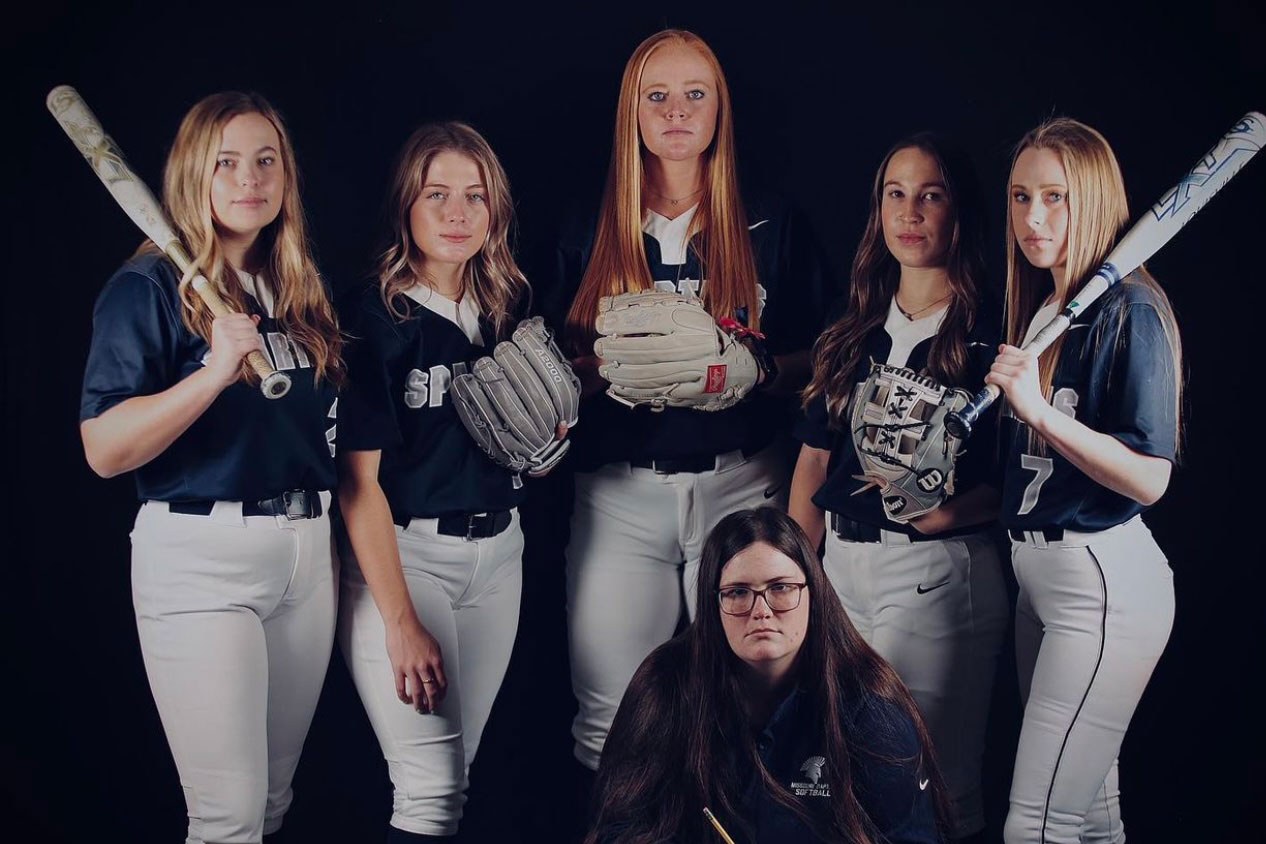 "Madalyn has always been a team player and someone that I knew I could count on," said MBU and GDS 2021 alumna, Allison Horrall, who received her undergraduate degree in elementary education. "Over the course of my time as a part of GDS, Madalyn continuously showed her dedication and willingness to help out when I, and we, needed it most. Most often, Madalyn was the first to volunteer or be the one to stay after events to help out in any way needed. I felt extremely confident in and comfortable with Madalyn taking over and continuing the success of GDS as president. She sticks to her word and follows through with each thing she sets her mind to. She is creative and ambitious, which is one of the many reasons GDS has been able to grow and thrive, especially during uncertain times. I am so proud of Madalyn and GDS as a whole and am thankful that this organization provided a way for our paths to cross."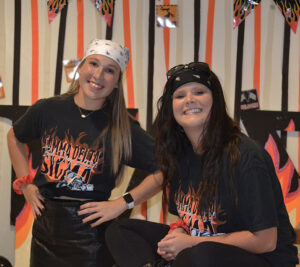 On top of her involvement at MBU, Bone additionally works a full-time job at Armanino accounting firm, based in St. Louis. However she still finds time to cultivate friendships while never letting her schedule affect her leadership abilities.
"Without GDS, I would not have been able to get to know Madalyn," said active GDS member and women's MBU track team javelin thrower, Hannah Duro, sophomore pre-nursing major.  "Throughout my two years of knowing her, she has had the craziest schedule I have ever heard of someone any age of having. All containing a full-time job, huge impact on the softball team, president and vice-president of a sorority, and is in the master's program for her degree in business administration. She has committed herself to so much and throughout it all, she has been an extraordinary leader. She has the kindest heart to others and is a great listener. While listening, she stays very open minded and has no signs of judgment towards anyone. She has creative ideas for when it comes to different events in the sorority and shows great love for the success of it. Her leadership towards sisters is very confident and engaging. Without her, GDS would not be the same."
Bone keeps herself busy but she continues to be a tremendous help to Missouri Baptist University especially in the way she helps with GDS events and making sure everyone in the sorority has a purpose. Her involvement in GDS this school year has been crucial to the success and growth of the sorority.
"If it wasn't for Madalyn, I would not have run for GDS president," said Jessica Kunkel, a junior communications studies major at MBU and GDS president. "I was unsure about how I would help the sorority grow and I wasn't certain I was equipped with the specific skills sets to lead a sorority. However, Madalyn was so encouraging and believed I would be able to take over this role. Though we have a much smaller group this school year, due to other members graduating, I think that our bond as sisters has grown stronger and that is strongly because of Madalyn's help to keep GDS thriving. She is the glue holding us all together, and I am so blessed to have Madalyn as my vice president."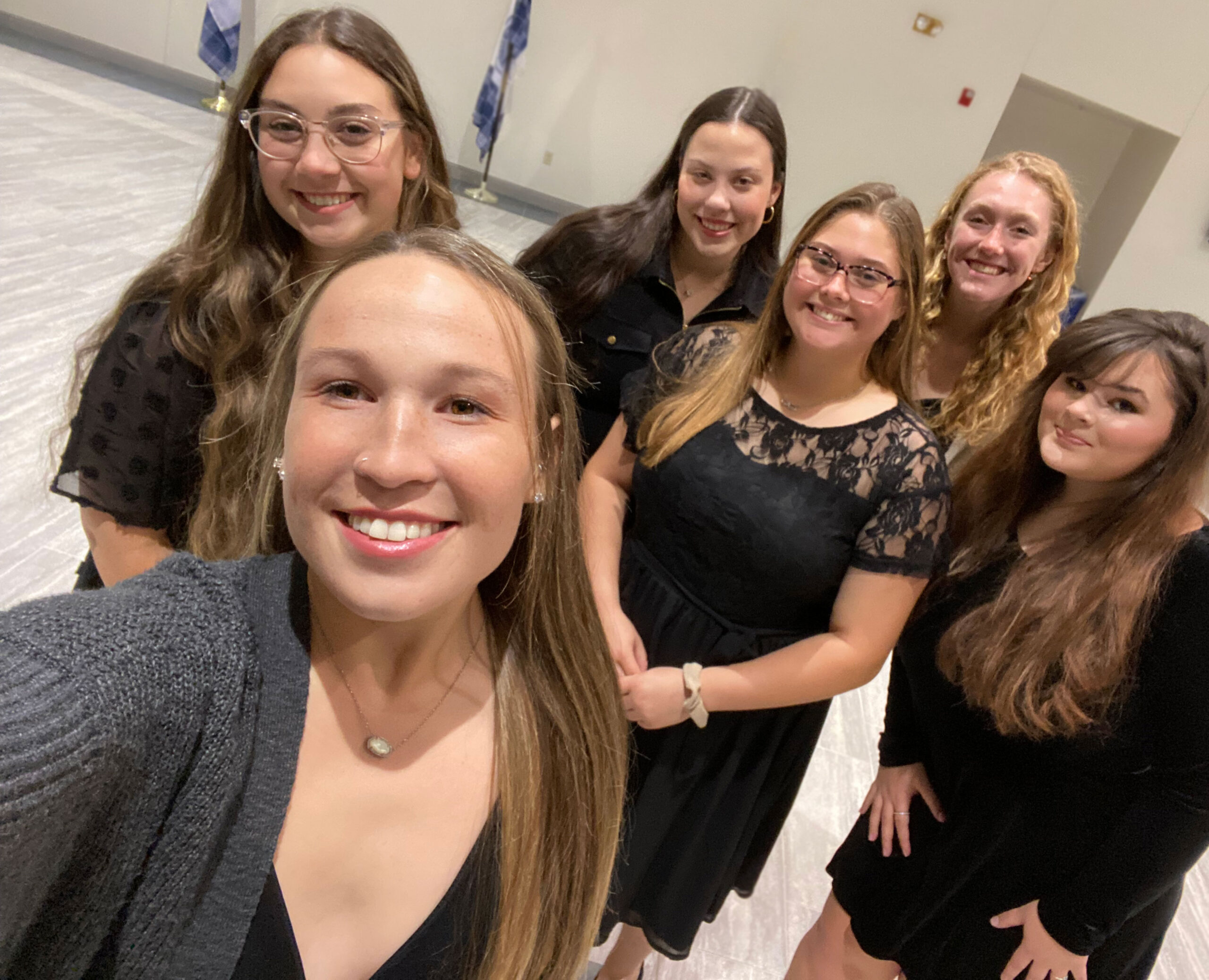 Bone has affected the lives of many, more than she will ever know. She has helped softball players and sorority sisters alike get integrated into the MBU community.
Upon completing her master's degree in business administration Bone hopes to become a certified public accountant which will give her an opportunity to build on her existing leadership skills and learn more about the career she is passionate about.
Throughout her time at MBU, Bone has shown she is a team player on the softball team and a gracious leader of GDS. She truly is a sister who never strikes out.