A mother's love is an unconditional love similar to the way Jesus loves us.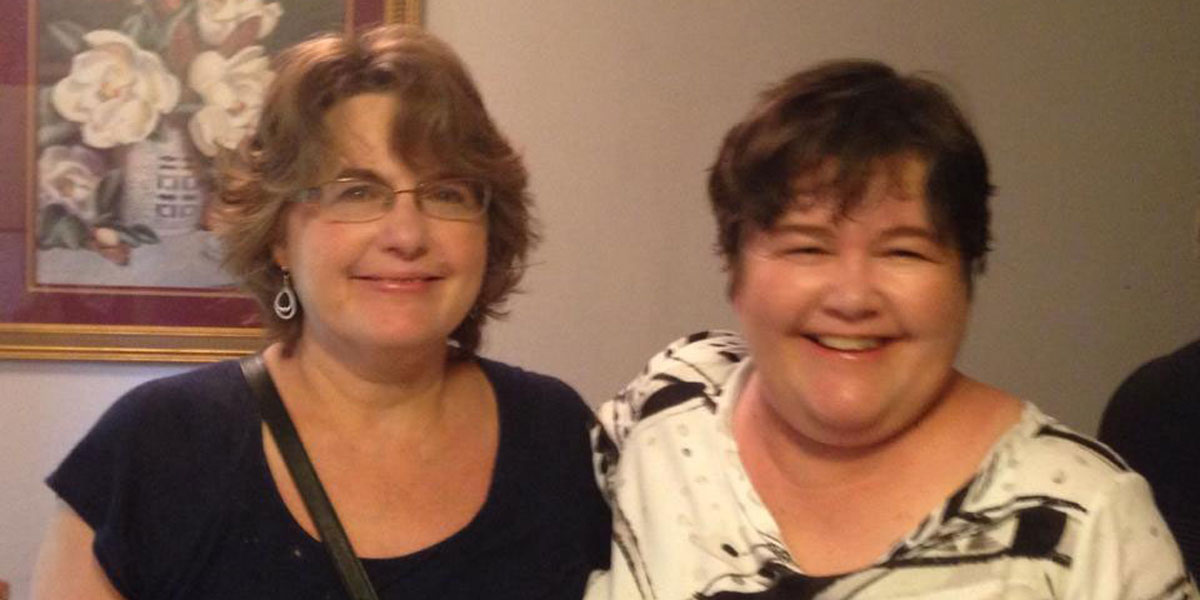 Photo by: Cassie Nesbit
__________________________________________________
If there's one thing I'm an expert on, it's appreciation toward my mother, Kathy.
I mostly refer to her as Kathy.
Some people may think that's disrespectful, but she's my best friend.
"Kathy," I said. "You're my friend, not my mother."
She doesn't necessarily like it when I say that, but she must know I do appreciate her.
Kathy has what I like to call: nervous energy. I would know because I get it from her.
Learning to drive with her was nearly impossible.
"Whoa, you're too close to the curb," said Kathy. "Now you're going to hit the car."
"Whoa, whoa, whoa, WHOA," said Kathy, with each whoa longer and louder than the one before.
Reflection over this memory leaves me with a distinct feeling: That's Kathy. But I wasn't so thrilled with her behavior, initially.
One time as we were heading toward DuQuoin, Ill., she actually asked me if she could drive, for her own safety.
"Cassie," said Kathy. "I don't want to die."
If anyone complains about back-seat driving, just take a ride with Kathy. You'll never complain again.
As silly as that sounds, she did listen to what I had to say after-the-fact.
"Mom, I'm going to hit the curb in life," I said. "Let me make the mistake and pay for the damages, that's the only way I'll learn."
Literally and metaphorically, I meant what I said, and she understood where I was coming from.
"You're right, Cassie," said Kathy.
She listened to me, and let go of the wheel of the car and life itself.
Sure, there are times she may continue to hold on, but she's much better.
I'm not the only one who appreciates Kathy.
Geoffrey, my brother, wrote to mom after he specifically told her not to write during Army basic training at Lackland Air Force Base in San Antonio.
"Remember the time I told you not to write," said Geoffrey. "Well, I changed my mind. Everyone's talking about how they miss their girlfriends and all I can think about is how I miss my mother."
She lets us know that she loves us, too.
"Cassie, I love you," wrote Kathy. "I thank you so much for being you."
It's just like Jesus' love for us.
"And He is not served by human hands, as if He needed anything. Rather, He Himself gives everyone life and breath and everything else," said Acts 17:25, in the New International Bible.
No matter what, I could not give God anything compared to what He has given me. However, He loves me still.
I just think Moms are really similar, having that kind of unconditional love.
So, I felt compelled to ask some of my fellow students what were some words describing their mothers.
♦ "I would say my mom is really caring, but she's stern-caring," said Josh Williams, a senior health science major. "She doesn't mind telling me no when it's good for me."
♦ "Brilliant," said Kaitlin Little, a sophomore secondary education major. "She blows my mind constantly and she's a huge geek. She homeschools, she's a wonderful teacher, I mean, I could just go on."
♦ "My mom's the nicest person ever," said Blake Younki, a junior business management major.
♦ "My mother is my support system," said Angela Tally, a junior in exercise science. "She literally provides everything and will go above and beyond for me."
♦ "She's the kind of person where she'll give her last penny for one of her children," said Raymond Cabello, a senior music major.
Mothers certainly do love us, and it wouldn't matter what we did.