From Missouri Baptist University alum, to employee, to young bride and foster parent, Emily Blackford continues to make her mark on MBU through her passion for students and her new position.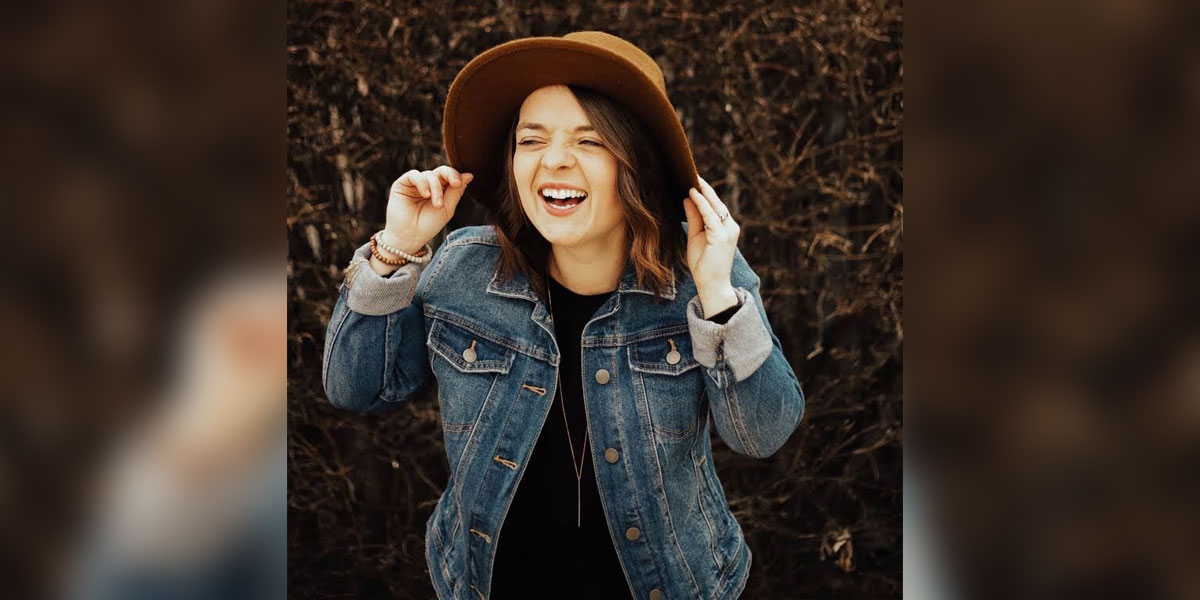 Photo provided courtesy of Emily Blackford
__________________________________________________
Born and raised in St. Charles, Missouri, Emily Blackford knew of MBU but had never visited until her best friend invited her to see the campus during Spring Break in 2015.
Blackford was a freshman at Southwest Baptist University in Bolivar, Missouri, when she visited MBU the first time and was considering transferring schools for her sophomore year since weekends were lonely in Bolivar when most of her friends returned home.
The summer between her freshman and sophomore year, Blackford decided she no longer desired to attend SBU. She immediately began looking at schools all around the country, including Palm Beach Atlantic University in Florida and various schools in Arizona and South Carolina, but as June 2015 approached, it became more difficult to apply to other universities. 
Because time was running short, Blackford decided to attend MBU the following fall semester, in 2015, to allow more time to find her perfect school. A month into her first semester at MBU, Blackford knew she wanted to stay.
"I loved it and I made a lot of friends here," Blackford said.
She was offered a cheerleading scholarship at MBU since she participated in competitive cheerleading throughout high school but then suffered a back injury. 
She had to take a year off from cheering after her injury, which also prevented her from cheering at Southwest Baptist University her freshman year. 
She tried out for the team at MBU after Jessica Johnson, the coach at the time, continually asked her to audition.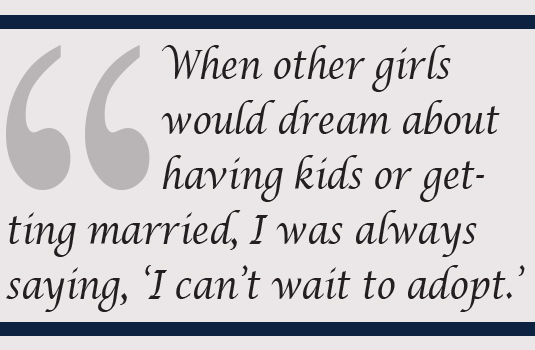 "After the tryout my back hurt so badly and was like, 'I cannot keep doing this,'" Blackford said.
Blackford has a condition from her back injury called pars syndrome, also known as pars defect or spondylolysis, which causes extreme lower back pain.
A pars defect is a fracture of the bones of the lower spine. This condition is caused from excessive use of the lower back, mainly from sports that involve repetitive extension of the spine. 
"If I were to continue doing cheer to the same level I was doing it in high school, I could've had to have back surgery so I didn't really want to mess around with that," Blackford said.
After her injury, Blackford had difficulty finding an identity outside athletics because she had always identified as a cheerleader, and that was no longer who she was.
"It was hard because the first question people ask you is, 'Do you play a sport?' So it was kind of a loss of identity because I naturally want to say, 'Oh yeah, I cheer,' but I couldn't anymore," Blackford said.
She struggled with finding new interests and hobbies because her free time most of her life consisted of cheering on weekends, practice almost every night, or tumbling.
Blackford gradually became friends with students who were not involved in athletics, which was a good distraction because, "I wasn't surrounded by what I couldn't do anymore," she said.
By expanding her friend group, new doors were opened that allowed Blackford to use her creative side in public relations and communications.
Blackford chose to pursue a public relations degree, which she earned in 2018, to open doors for a career in non-profit organizations for orphans and foster care.
"I didn't want to foster myself, but I wanted to help other people with foster care and adoption," Blackford said.
Her original intent was to become the voice of a company that worked with orphans.
"Through God closing a lot of doors and changing my heart in a lot of ways, it turned into God calling me to foster on my own," Blackford said.
When she was a little girl, Blackford would tell her parents that she wanted to adopt someday.
"When other girls would dream about having kids or getting married, I was always saying, 'I can't wait to adopt,'" Blackford said.
Blackford, formerly Emily Morton, got married in July 2018 to Alec Blackford, who is also an alum of the university.
Prior to getting engaged, Blackford told her soon-to-be husband about her passion for adoption and orphans.
"I said, 'This is kind of a deal breaker for me' if he was closed off to that," she said. "It wasn't something where I was willing to say, 'OK, I won't do this.'"
Alec Blackford had grown a passion for adoption prior to marrying Emily, but together they developed an interest in fostering.
"Ideally, we would one day like to adopt out of a fostering situation if God provides that opportunity for us," Emily Blackford said.
The goal for the Blackfords is to start the process in about two years to get licensed and begin fostering children.
To become licensed foster parents, a training process takes place before interviews and home studies are conducted.
The final step is to wait to receive a call about a child who needs to be placed in a home.
"Unlike adoption, there's really not as much time to prepare usually. You could get a call at 9 o'clock at night," Emily Blackford said.
Blackford has become involved in a small group of foster moms at her church, Matthias' Lot in St. Charles, giving her an opportunity to learn more about being a foster parent.
Emily and Alec got married and began new full-time jobs just a couple months after graduating from college, both working at MBU.
"Sometimes people are negative about getting married so young, but I don't regret it," Blackford said. "Marriage is fun and I'd much rather try to figure things out with Alec than having to do it by myself."
In reality, Alec and Emily are where most 22-year-olds are, but they're just doing it together.
"I still remember we just sat down and had a conversation and we were basically just talking about we'll have to figure out where to live, where to work and figure out bills together," Blackford said. "Alec just kind of stopped me and was like, 'I think I would just rather do that together because we're gonna have to figure it out either way.'"
Alec and Emily knew they wanted to get married, but just didn't know the exact timing for awhile.
"I think we just had to come to a place where we were like, we love each other, we know that we want to get married and we know God had given us each other to do life with, so why are we waiting because of all these things we need to figure out," Blackford said.
Emily quickly became comfortable with the idea of marrying Alec at a young age because she saw that they could work through life together as a team.
"Getting married young can present a lot of challenges, so it just really helps to know each other and to spend really intentional time together before you get married," Blackford said.
She expressed how important it was for her and Alec to pursue God in the decision to get married.
"It can be really fun to be married and be engaged," Blackford said. "Marriage is really fun, but it's not always the most fun thing so if you're not pursuing Christ in that, it's going to be even harder I think."
In September 2018, Blackford transitioned into her role of administrative assistant to the associate dean of students; Her position encompasses more than the average administrative assistant duties.
Blackford plans many events for the office, organizes the social media accounts and is starting a blog for Student Health Services that will focus on mental and physical health.
She advises for Active Minds, MBU's student-led mental health organization, which is a community of support for students who are struggling on campus.
The Student Health Services office, with the help of Blackford, hopes to continue to grow their presence around campus each year, starting with incorporating many new events in the university calendar. 
When Blackford heard about the new position, she decided to interview for it with Kim Grey, associate dean of students at MBU, who manages the Student Health Services office.
"I knew that I had a passion for Missouri Baptist and I knew that I loved my time here, I love the students here, I loved the people I got to work with, so when I saw that this position was open and whenever I talked to Kim more about what the position was, her vision for the office and what she wanted this person to do, that's when I really started to see the need for this office and see the need on campus for an outlet for students who are struggling with mental health."
Blackford wants to be part of enabling students to be successful at MBU while supporting them physically and mentally.
"Having this office, especially an office that is so specified to mental health, is going to be huge in supporting students and helping them through times that might be really rough."
She has experienced that students are wanting to talk more about their struggles with mental health and wanting more outlets and "being able to provide that has been really cool."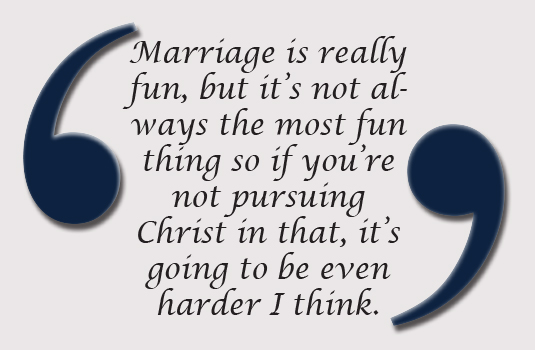 Though Blackford is not counseling at MBU, she is actively assisting Grey to make the office known around campus.
The Student Health Services office is planning to host events for the new student-led organization, Active Minds, that focus on mental health and center around bringing a community to students who might be struggling.
The office is planning to host an overnight dance marathon to raise money for an organization that works with mental health in addition to educational events to bring awareness to mental health.
As a student, Blackford was a student worker in the Student Development Office where she was especially encouraged and influenced by Terri Adams, the director of calendaring and special events.
"She just really took an interest in me and helped me to grow in what I was passionate about and gave me a lot of opportunities to meet really cool people, work at events that I was passionate about and really helped me find a community here as a student."
Transitioning from student to employee, Blackford said she loves the students and the God-centered MBU culture just as much as she did when she stepped foot on MBU grounds for the first time.