It's a question that has been presented to college students for as long as there have been colleges: What do you plan to do with your life after you graduate? And, of course, it is a difficult question to answer because, when it's all said and done, we often do not know exactly what we will do upon graduation.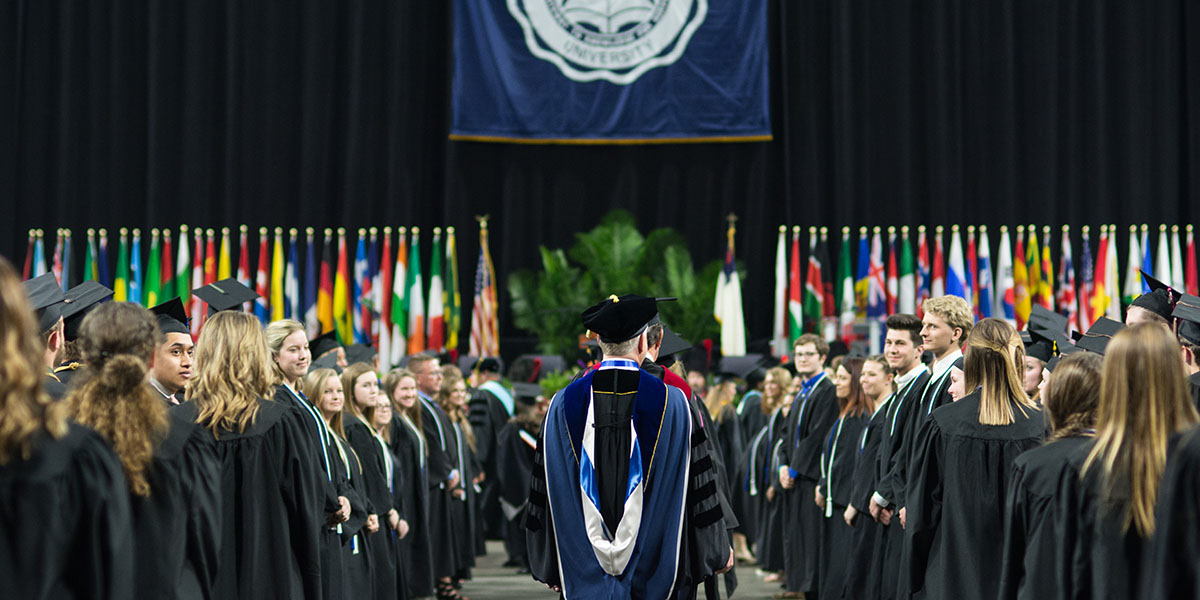 Photo provided by MBU Communications
__________________________________________________
What do you want to be when you grow up? The question has haunted me for the past four-plus years of my life.
When students get to college, it's not really expected for them to have their entire college and career plans figured out, but somehow over those four years we are supposed to make one of the biggest decisions of our lives.
Unfortunately, that is not how my college experience has played out.
Here I am, having finished up my fourth year at Missouri Baptist University, with three different majors along the way, and now in my fifth and final year. I have watched all the friends I made my freshman year graduate and head toward to their futures in the "real world."
Growing up, I have always been a straight A student, involved in sports and clubs through school, and I have been the recipient of awards throughout my education. I thought I was on the fast track to a successful career.
Then, when I got to college I realized I didn't have a plan, and didn't really know what I was meant to do.
I was an exercise science major my freshman year, took intro to just about everything my sophomore year (intro to sport management, intro to marketing, intro to criminal justice, intro to sociology, intro to chemistry, and the list goes on). I was a behavioral science major my junior year, and now I am a public relations major, taking more classes after having finished what should have been my senior year.
And yet, after all this, I still feel like I haven't landed on something that I know I am meant to do.
Fortunately, in a situation where I was feeling left behind, it turns out that I am not alone.
In fact, according to the National Center for Education Statistics, 80 percent of college students in the U.S. end up changing their major, and the average student changes his/her major three times over their college career.
The New York Times even says only about 50 of more than 580 public four-year institutions graduate a majority of their full-time students in four years.
Honestly, I've never been happier to be considered average in my entire life.
When it comes down to it, I have realized that a bachelor's degree is a bachelor's degree and what is written on that piece of paper they give you when you're all said and done is not the "end all, be all" as you enter the working world.
In fact, I can now look back and say, yeah, I may not have my life figured out as much as most of the people I know, but because of that I am one of the most well- rounded people among my peers.
As it stands, I will graduate with a bachelor's degree in public relations next spring, and will have minors in journalism, psychology and health science.
Truth of the matter is I might never land a job that will line up with what I have learned in the curriculum of my studies, but diversifying myself and being able to maintain a 4.0 GPA in three completely different departments over four years has taught me more about myself than I could have imagined.
It has showed me my ability to adapt to different environments and learn in areas that are completely different from one another.
Exercise science and behavioral science were heavily driven by tests and research papers. On the other hand, aside from a few AP writing style quizzes, nearly every assignment as a public relations major is a press release, presentation or a written piece such as this one.
Another thing I have learned through the process of changing majors three times since I arrived at MBU in 2014 is how to practice and hone my interpersonal skills.
Diving into three different departments meant meeting an entirely new batch of people, and experiencing that has helped me grow a skill that cannot be taught in a lecture or on a test.
All in all, I am hoping the takeaway from my story is if anyone reading this is stressed out because you don't have your life figured out, don't think it is a solo ride, and take this time switching things up in college — if that is what it takes — in order to excel when it really counts.