After attending three different colleges and seeking out my permanent place, I finally found my way to Missouri Baptist University and have made it my home.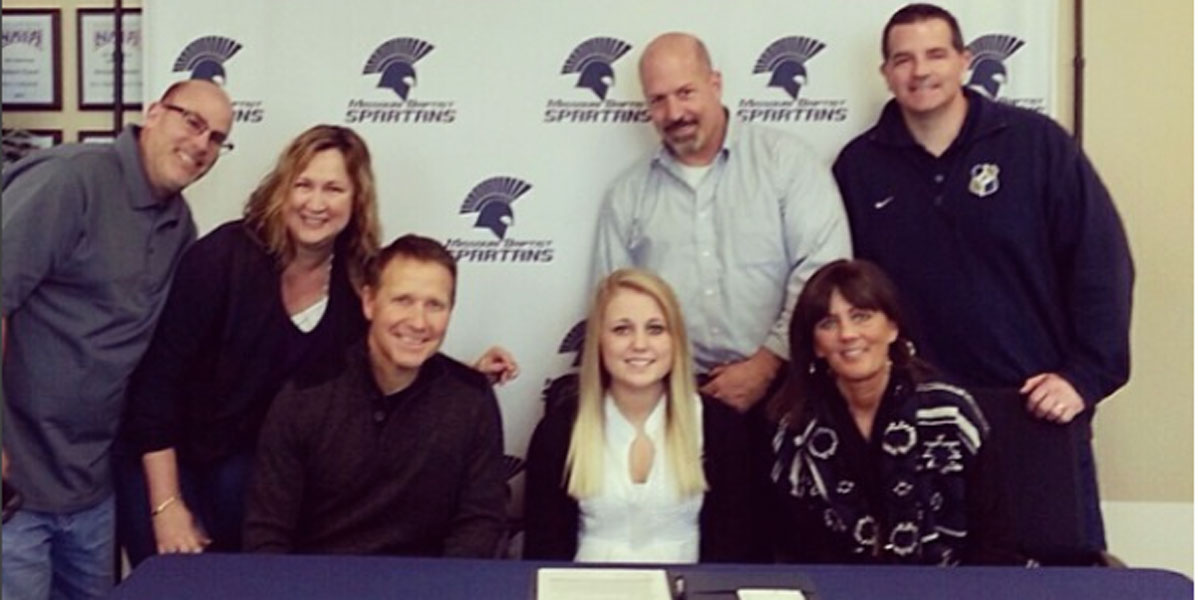 Photo by Iris Dixon
__________________________________________________________
Conventional is not a word I would use to describe my college experience.
As a native of St. Louis, I attended Principia Upper School and graduated in 2012.
I was starting point guard of my varsity basketball team for three years and was a state qualifier in cross country each year I ran.
With my athleticism leading the way, my goal was a basketball scholarship and a ticket to a cheaper college education.
I achieved this goal and signed to run cross country and play basketball at Culver-Stockton College in Canton, Mo.
My goals were set, my passion strong, and my heart was filled with gratitude for the opportunity to participate in two sports at the NAIA Division I level.
Upon arrival I was set up with a fellow teammate to room with, a class schedule and a long list of workouts to be completed for both of my sports.
My days that semester consisted of class, followed by three to four hours of sports practices, homework, repeat.
My days were long but productive and I had never felt more challenged athletically.
Fast-forward to the end of the semester. Our team was running in the final meet of the season and I was our lead runner. No pressure.
Before the race my coach offered to help me stretch my overworked hamstrings, knowing that I had been going from running on rough terrain outside to a smooth, hard court during basketball practices. I declined his help, knowing he was not properly certified to stretch me out, but he insisted it was necessary.
All it took was a few minutes for him to stretch my hamstring so far that I slipped the disk in my lower back. Ouch.
After running the race with the slipped disk, going back on campus only to be told I needed to see a doctor, and crying because I knew this meant no basketball, tougher decisions needed to be made.
Do I stay with all my friends and sit the season out, or do I go home, get healthy and figure out what the next step should be? I chose the latter.
After signing up for a semester of classes at a junior college in my hometown, working three jobs and coaching a middle school basketball team for the spring semester, I was ready to find out where my next college experience would be.
I felt lost with my decision and scared that I may make another mistake and choose the wrong school again.
This led me to prayer.
I prayed for God to direct me.
He led me to Principia College in Elsah, Ill., for the 2013-14 school year. As a Principia Upper School alum I was familiar with Principia and wanted to see if I could help the basketball program there.
I was excited to get going and turn a far-below-average Division III basketball team into a Championship team, or at least this was the goal.
After getting set with my classes and the new campus, seeing friendly faces from high school, and meeting new people and my teammates, our season began.
We only won four games that season and I found it hard to inspire any of my teammates to work hard or practice on their own time to get better.
After averaging 37-40 minutes each game at point guard and 11.5 points per game, I had been an impact player but I was frustrated with the lack of zeal on my team.
On top of the team dynamics I was dealing with, I also found it increasingly difficult to keep good friends at Principia.
I thought I was a likable person but learned that I was not as liked as I may have thought.
As much as I wanted it to work, I just didn't feel like Principia College was the right place for me either.
"Why was this happening to me?" I would ask myself. "Am I seriously at the wrong school AGAIN?"
"Come on God, lead me to my destination," I begged.
Uninhibited, God spoke to me and I came to the conclusion that once again I was going to transfer.
Now, I'd like to think of myself as a consistent person. If I make plans, I keep them. If I have work to do, I get it done in a timely fashion. Heck, if I find something I like at a restaurant you can be sure I will order it every time I go there.
But when it came to colleges, I was having a hard time finding the right fit that could earn my consistency.
I was so embarrassed that as a student going into her third year of college, I had been to three different schools.
This is where Missouri Baptist University comes in.
I knew about MBU in high school and, in fact, was recruited by Coach Iris Dixon to play basketball, but obviously I chose to go elsewhere.
My friend and former teammate at Culver-Stockton, Brittni Brandwein, told me she had just transferred to MBU and was playing basketball as well.
She told me they were looking for more recruits so this led me to contact Coach Dixon.
Sure enough, God's plan was for me to be here at MBU.
I coincidentally called just in time for the last tryout of the year, showed up, and made the team.
This is proof that God truly had a greater plan when it came to finding the right college for me.
Though last season was a tough one for the team and me individually as a player, I am so blessed to be at Missouri Baptist.
I have found a common love of God, great camaraderie among teammates and true friendships among students.
I am currently a senior, still on basketball scholarship, although I will not be playing due to the need to overload on class credits to graduate. But I will help to film the team's games this season.
If there is one thing I have learned from being a transfer student at three different colleges, it is that the search for my "home" made finding it all the more sweet.
Missouri Baptist University is my home.