Thanksgiving is a time to appreciate blessings and experience fun activities with friends and family. There are some standard traditions associated with each gathering, however many families add their own unique traditions to these already fun-filled holidays, resulting in joyous and long-lasting memories.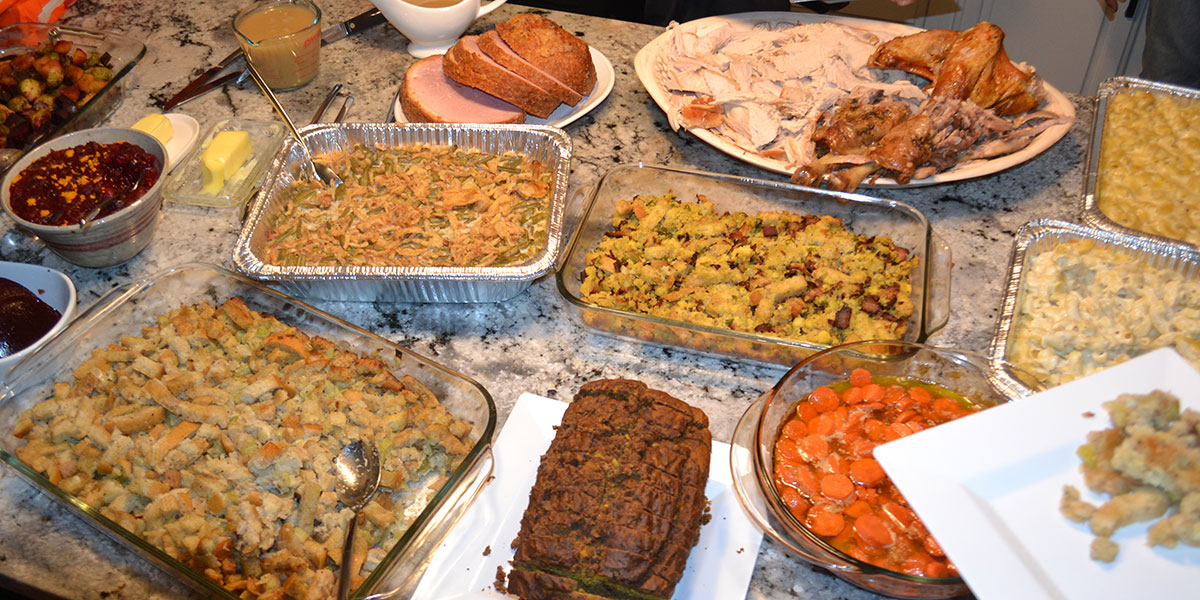 Everyone celebrates Thanksgiving in their own special way, but regardless, there's always a variety of delicious foods to choose from.     Photo by Jessica Kunkel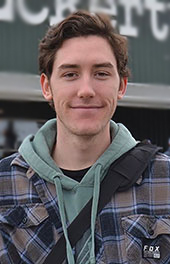 Jacob Simmons
Sophomore
Biology (Pre-Med)
To me Thanksgiving is a time to be with family and friends and to be thankful for all the blessings God has allowed us to enjoy. It is cool to see how far this holiday has come from when the Pilgrims and the Indians gathered together at Plymouth, to celebrate autumn harvest, marking the first Thanksgiving celebration.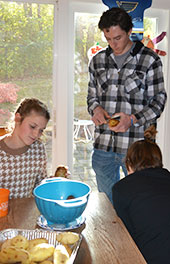 This year for Thanksgiving I celebrated at my girlfriend's house, who lives in St. Louis. I am from Southern California, and I typically spend time with my family and have a dinner celebration there, but I stayed local in Missouri this year. My girlfriend's celebration consisted of about 30 of her family members and we did activities starting on Nov. 24th to the 28th. From eating at a hibachi restaurant the night before Thanksgiving to going on ice skating adventures twice, it was quite the fun-filled experience. Not only was I thankful to spend this holiday with my girlfriend, but it was fun to meet so many of her relatives.
My favorite memory from this year's Thanksgiving was sharing what I was thankful for as well as helping my girlfriend's family clean up the dishes after everyone was stuffed and full of turkey. A fun tradition that her and her family have is that for whoever cleans the dishes after the big Thanksgiving meal, they get money as a tip if the job is done well. The money gets hung on their kitchen light fixture. This year the tip was $110. This was funny to witness, and see all the contributors figure out how the money was going to be split up.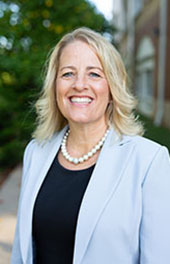 Dr. Melanie Bishop
Associate Vice President for Graduate Affairs
Thanksgiving means many things to me. First and foremost, it is a season of gratitude to a giving and gracious heavenly Father who has blessed me beyond measure. Secondly, it is a time of reflection for the Plymouth colonists who gathered to share an autumn harvest feast. My family enjoys the typical Thanksgiving feast, but the day is so much more than eating delicious food.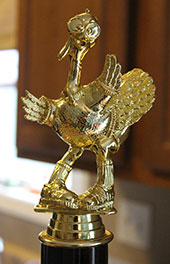 My favorite memory from this year and the last few years is the Thanksgiving Games. Every year my brother plans six or seven games/activities for all age groups. The contests may include dropping a ping pong ball from the loft area into a series of buckets on the first floor, throwing a Frisbee into a target, kicking a soccer ball into the trampoline net, or shooting a mini-basketball from various distances from the mini-hoop. Everyone participates – young and old. Points are awarded, and a winner is announced every year. The winner triumphs and receives the traveling trophy (see picture). This year my youngest son, Dane, won the award.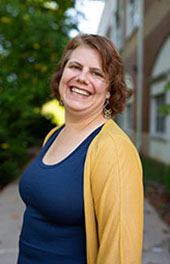 Grace Green
MAC – Coordinator of Graduate Advising
Thanksgiving is a time to think about the goodness of God. I focus on being thankful for the entire month of November. It is a good time for me to reflect on all the good things that God has given to me.
We go to the Saint Louis Zoo every Thanksgiving morning. This tradition started when my brother, sister and I were children. My mom wanted us out of the house so she could cook. We now all go to the Zoo together on Thanksgiving.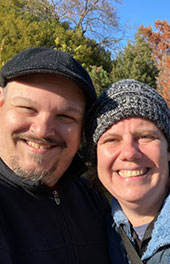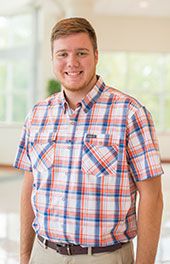 Brent Seyer
Junior
Secondary Education, Middle School Education and Biology Education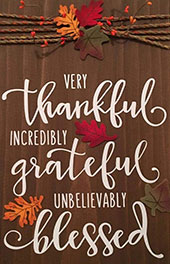 Thanksgiving is a time that I can get together with family and count all the blessings that I have been provided throughout the year.
I celebrated with both sides of my family and I am so thankful for my family, friends, volleyball, MBU and most of all Jesus and what he did for me two thousand years ago.
My favorite memory this Thanksgiving was having a normal family gathering that all of my family could attend. The weekend after Thanksgiving my family always puts up our Christmas tree. It is a special tradition that we have and I'm glad we could continue it this year.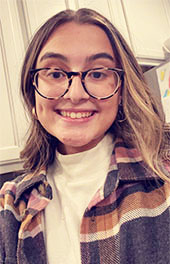 Bailey Laurent
Sophomore
Secondary and Middle Math Education
Thanksgiving for me is a time of gratitude and to spend quality time with loved ones.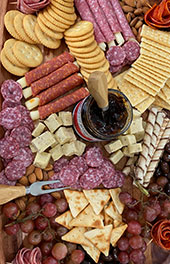 This year, we went to my aunt's house and all my extended family was over and we ate and played card games.
I'm thankful for God, family, friends and my church.
My favorite memory from this year's Thanksgiving is also a tradition for my family, and that is to watch the Macy's Thanksgiving Parade in the morning before feasting.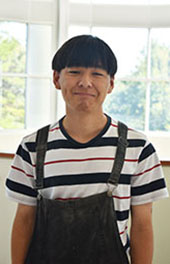 Hamin Lee
Senior
Broadcast Media
Thanksgiving is a time of remembering, where we spend time with friends and family and are reminded about the things we are thankful for.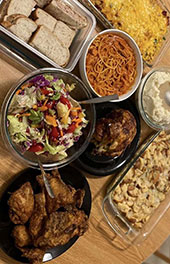 I went up to Chicago where both my sisters and cousin are. We got together and made a Thanksgiving dinner and ate it and just spent time together. With this being said I am just thankful for the time we had because last time we all gathered together was almost a year ago during New Year's.