The St. Louis area is home to numerous commuter colleges and most of these students are untouched by the church's care. With growing youth programs, many churches in the St. Louis area neglect reaching out to these college students.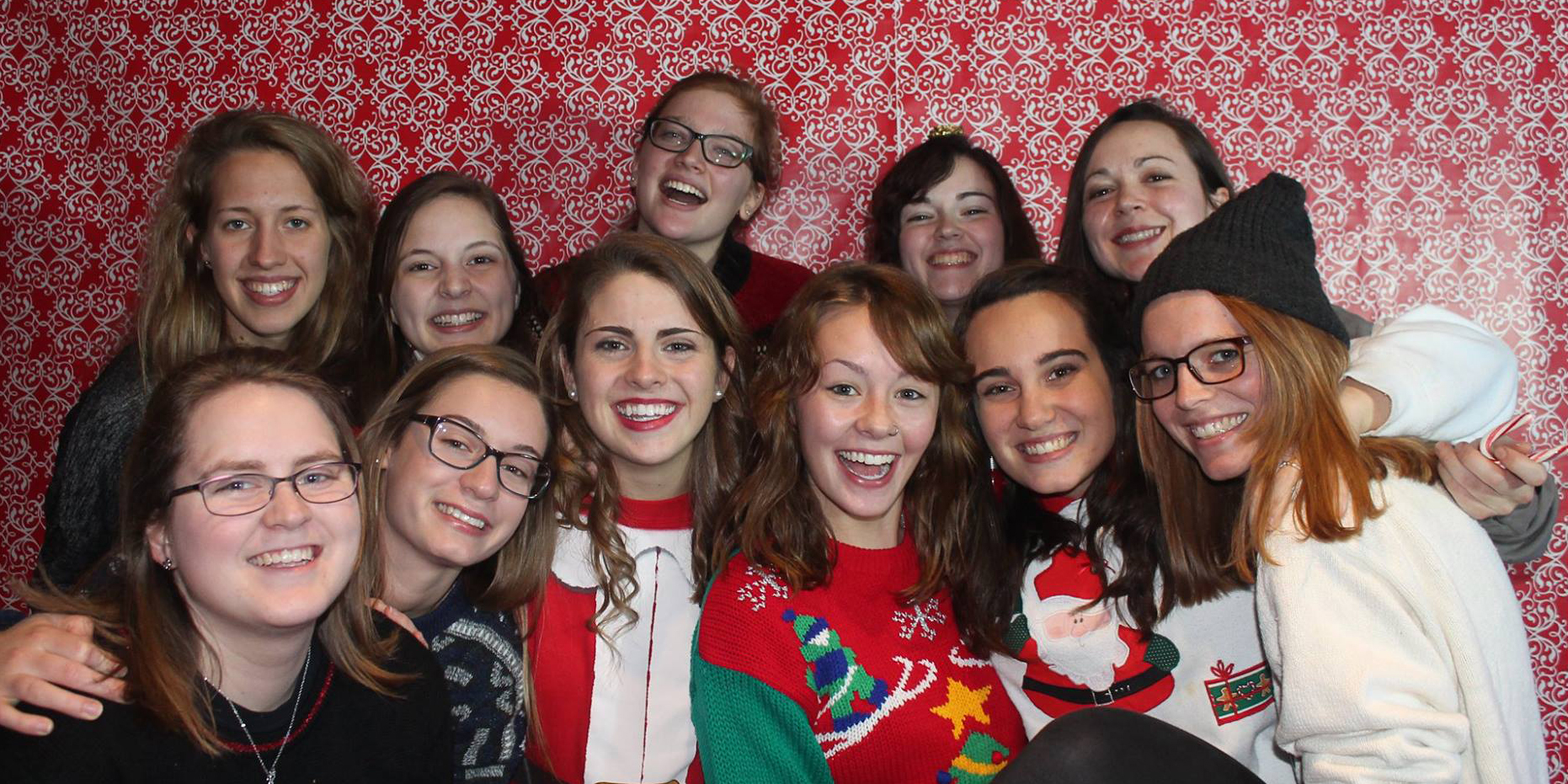 Photo by Kayla Glyshaw
____________________________________________________________
In order to fully grasp the importance of the church within the life of a college student you must first look into the drastic change and learning that happens in the mind of a college student.
College is a wave of challenges, trials and temptations that can make or break a Christian student.
College students start relationships, get their hearts broken, move in and out, find friends and lose them, fail and pass, and undergo change like never before.
In addition to this, according to American Psychological Association, anxiety is the top presenting concern among college students (41.6 percent), followed by depression (36.4 percent) and relationship problems (35.8 percent).
When a student comes to wit's end and has no one to talk to what do they do?
This is the opportune time for the church to make an impact on the future generation.
According to Alexander Astin's book, "What Matters in College," he said, "The single most important environmental influence on student development is the peer group."
And the church can create an environment where students are developing within a God-centered peer group.
But the problem, according to a research done by LifeWay, is that 70 percent of young adults ages 23-30 stopped attending church regularly for at least a year between ages 18-22.
After adding up the percentage of students who are commuters within six of the main commuter colleges in St. Louis I found there are at least 30,000 students who commute to their schools.
This does not even include the amount of students who are college-aged who do not currently attend a college.
So where are these students to go?
Where can they go to be encouraged and plugged in?
Typically most schools offer on-campus ministries for students to attend, but after looking into those six colleges each one of them only offer one or two ministries on campus.
After asking friends who have attended each one of these I found that the majority of these ministries have 20-30 regular attendees.
In a perfect world they would have 3,000 in each to provide a space for all the 30,000 students.
So if these college students are not attending on-campus ministries then where else can they go to find Goldy peers and community?
Your first thought might be the church, but unfortunately that is not the case.
After doing research on some of the main megachurches in the St. Louis area I found that only one out of seven churches only offers a young adults ministry rather than a college ministry.
While blended young adult ministries are a way to engage both young adults and college students, you cannot always relate to someone who is in a different life stage than them.
Why should there be a separation between College and Young Adults?
Typically a college-aged ministry ranges from the ages of 18 to 24 and a young adult ministry ranges from 25 to 35.
Look into the small group circle when it is time to talk about prayer requests.
The freshman girl who is nervous about college and her major choice might ask for peace about the future while a 26-year-old woman newly married might be concerned about student debt and being able to pay for the baby they just found out about.
When your peers are holding you accountable, they need to be on your level rather than exploiting the fears that are ahead of you.
In addition to the life stage differences, during college is when your brain develops the most.
According to a study by Dartmouth University, "The brain of an 18-year-old college freshman is still far from resembling the brain of someone in their mid-twenties."
This goes to show again the importance of having a specific college-aged ministry from 18-24.
In order to reach the estimated 30,000 the church needs to be active in pursuing relationships with these students who will be the future of our country.
College students have so many opinions and they need help to best steward those thoughts.
Luke 10:2 says, "The harvest is plentiful, but the workers are few. Ask the Lord of the harvest, therefore, to send out workers into his harvest field."
The harvest is plentiful in the St. Louis area of college students.
So what can the church do?
First of all, create a space for these students to come and grow.
This can include creating a separate college ministry, providing mentor relationships with adults, and even simply encouraging families to invite college students into their homes.
Second, the church needs to be active in the colleges around them.
Churches can come alongside the ministries on campuses and provide them with financial help and ministry needs.
The most important thing the church can do is to be aware of these 30,000 students who are ready to take on the world but need a helping hand.