I never expected to get more out of a garden than some flowers, a couple of vegetables and maybe a sense of accomplishment. But gardening ended up teaching me new lessons about life and hope.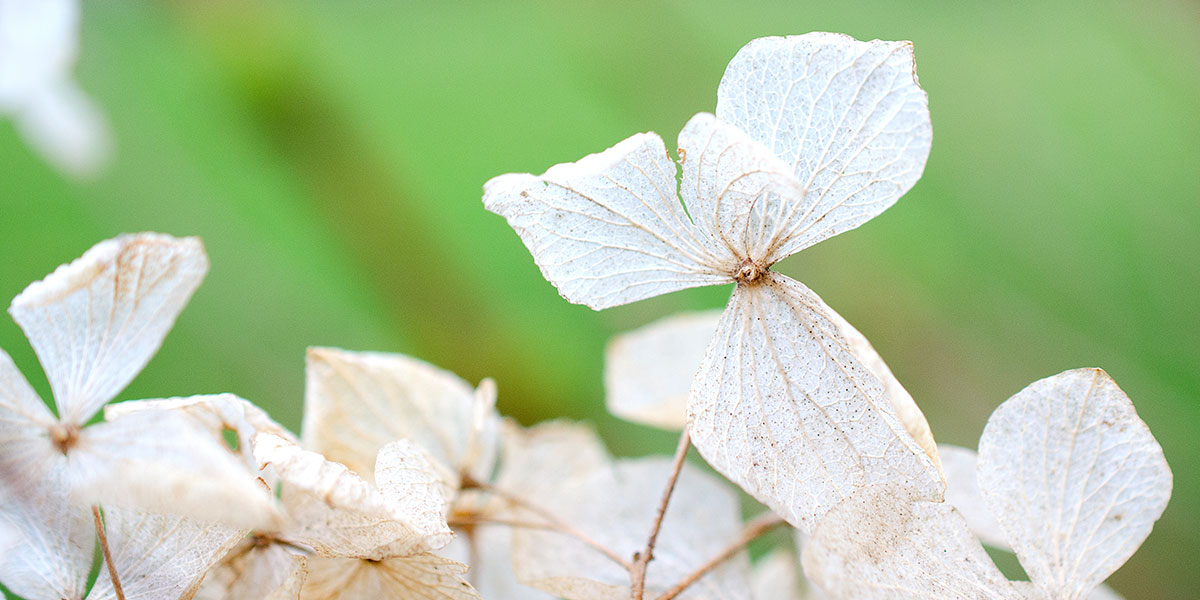 Photo by Julia Province
__________________________________________________
My whole life I've always loved being outside.
I clearly remember childhood days spent collecting caterpillars and earthworms, and chasing around lightning bugs on summer nights.
I picked wild violets, dandelions and clover as if they were the finest flowers, never believing when I was told they were just weeds.
But despite my love for observing the outdoors, I never really had much of a garden growing up.
That all changed when I received a Michigan Bulb catalog in the mail toward the end of high school, and so began my foray as an amateur gardener.
I was tempted by the pretty flowers and the half-off sale, so I picked out some hydrangea bushes and a few other things.
Five baby plants for five dollars, I couldn't pass it up.
I placed my order and patiently (or not so patiently) waited the six to eight weeks for my plants to arrive.
When my box full of goodies arrived I could not have been more excited.
I blissfully ignored the fact the plants looked quite worse for wear after their journey through the U.S. Postal Service and headed outside, garden spade in hand, to find them their own little place in the world.
I chose a shady spot in the back yard and planted all five tiny hydrangea plants in a line.
It took me forever, and they didn't look like much, but I believed in them.
And then, they grew.
And somehow, just like everything in life, they progressed both slowly and seemingly overnight.
This, of course, I had expected.
After all, that's what plants do, they grow.
What I didn't expect was everything my humble little garden would eventually teach me.
I think anyone who has ever tried to grow anything would tell you the first lesson gardening will teach you is patience, whether you want that lesson or not.  
This was my experience with every new thing I tried to grow.
When I decided to grow pumpkins for the first time I checked the back of the seed packet and realized pumpkins take around 100 days from being planted to being harvested.
Everything in life now is so instant that at first it seems odd to think it's going to take 100 days to grow a pumpkin that I could just buy at the grocery store come October.
But eventually the waiting becomes a pleasant routine, checking on the pumpkins day after day, taking care of them and seeing them progress.
The waiting makes the endeavor more worthwhile somehow, as if instant pumpkins wouldn't be nearly as exciting.
To invest your time and attention into something even so simple as that makes it meaningful.
But the most unexpected piece of wisdom I learned from nearly six years of gardening was a new kind of appreciation for Ecclesiastes 3.
"There is an appointed time for everything. And there is a time for every event under heaven.
A time to give birth and a time to die; A time to plant and a time to uproot what is planted."
It's a familiar verse, one that seems common sense on the surface. Things grow, things die, usually at certain times of a year or life cycle.
But you can't really understand what this means until you've paid it some attention in nature.
It's not just that things grow and things die, it's that things always grow and always die.
Life is cyclical.
The spring always follows the winter, and life always comes back new.
I've found that like life and the seasons that come and go, hope behaves in a similar way.
It may come and go in seasons of life, but just like the springtime and the new life that comes with it, it will always be back.
I didn't expect one little back yard garden filled with discount flowers to teach me all of this, but I am so grateful that it did.