Did you know what really went on at the Media Talk with Gov. Mike Parson? If not, here is a little info about what really happened, as told from the personal perspective of one of the governor's interviewers, Colin Baillie.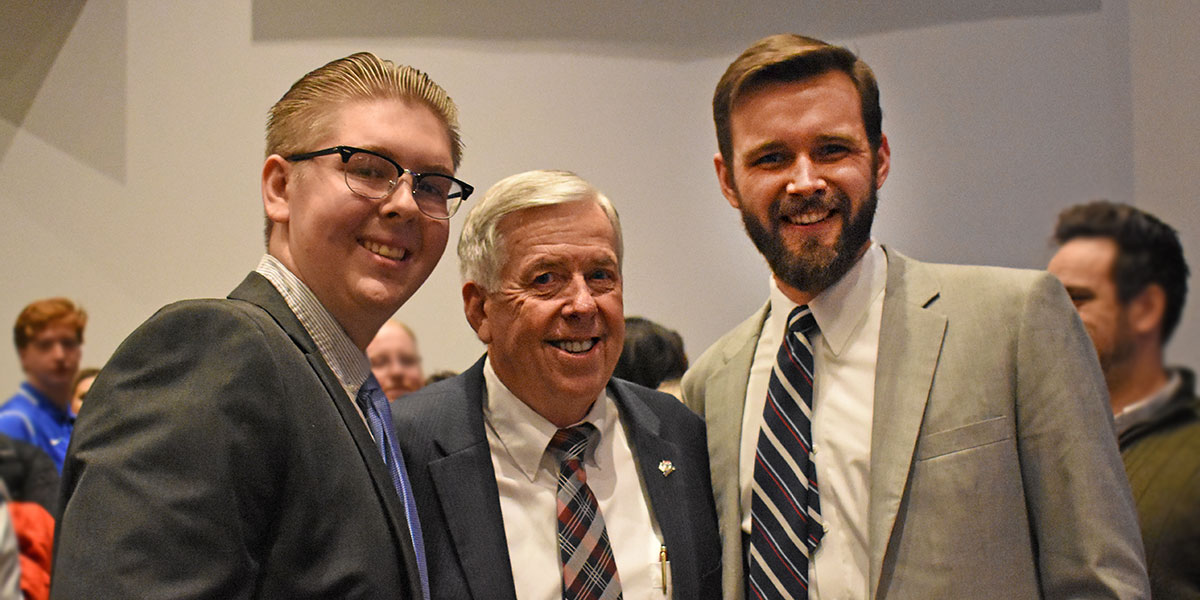 Photos by Dani Jo Stevenson
Interviewers Colin Baillie, left, and Ross Munroe, right, pose for a quick photo with Gov. Mike Parson after the 2018 fall Media Talk, in which the two MBU communications majors interviewed the governor in front of a packed Chapel.