For Pablo Hernandez it was not only a difficult transition from growing up playing soccer to playing basketball in college, but it has also been a challenging transition from his home country, Spain, to St. Louis, in the middle of the United States of America, but he is handling both transitions well.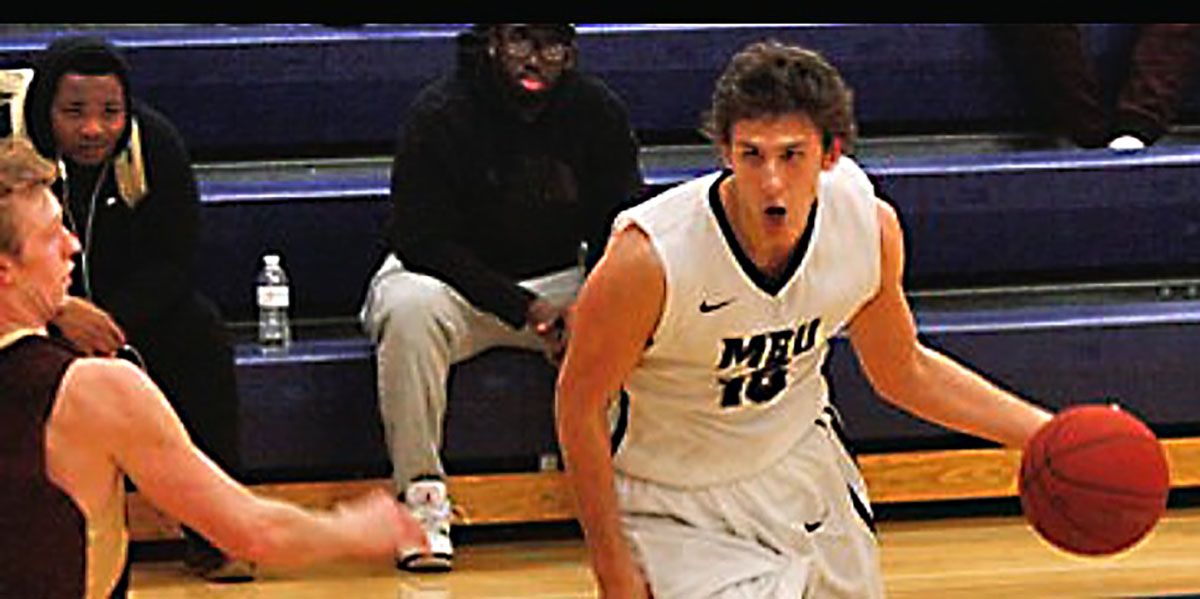 Photo provided by Pablo Hernandez
Pablo Hernandez drives the lane during a basketball game at Missouri Baptist University. Originally a soccer player, the Spain native has embraced American basketball to the point of earning All-Conference and All-American honors.