Interpersonal Violence Awareness
Posts Tagged 'Interpersonal Violence Awareness'
Interpersonal Violence Awareness Week begins events this week at locations across the Missouri Baptist University campus, bringing needed recognition to issues of abuse within college relationships. For example, nearly 80 percent of rape victims know their offender, and nearly 25 percent of adult females in relationships have experienced violence from their partners.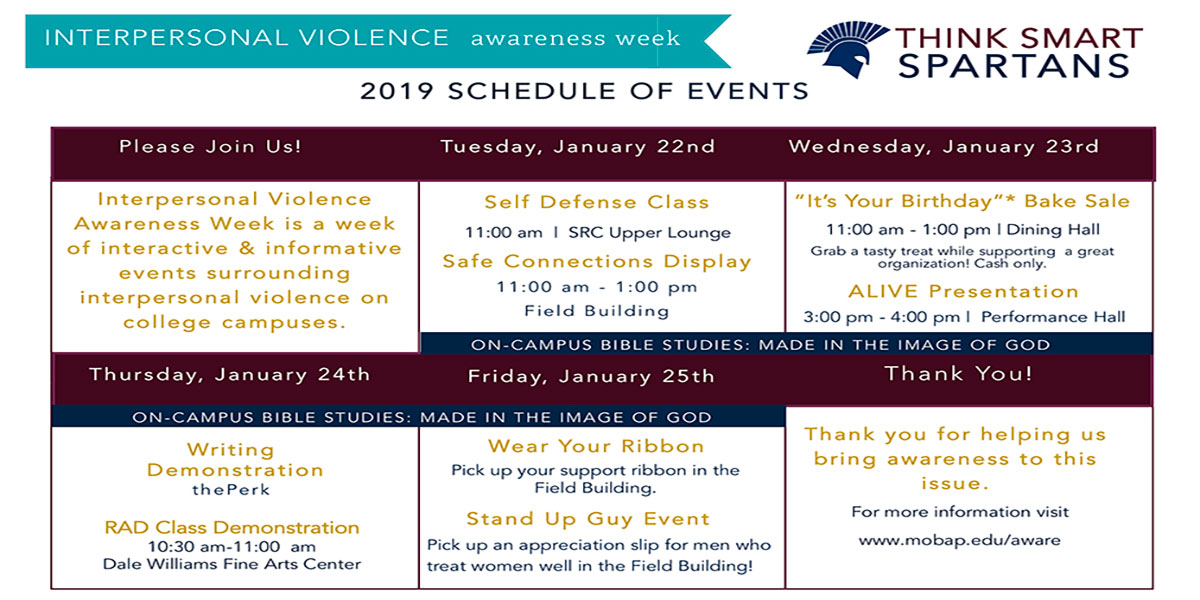 Graphics and photo provided by MBU
With the Center for Disease Control estimating that 20 people per minute are victims of violence, someone will be affected before you finish reading this story.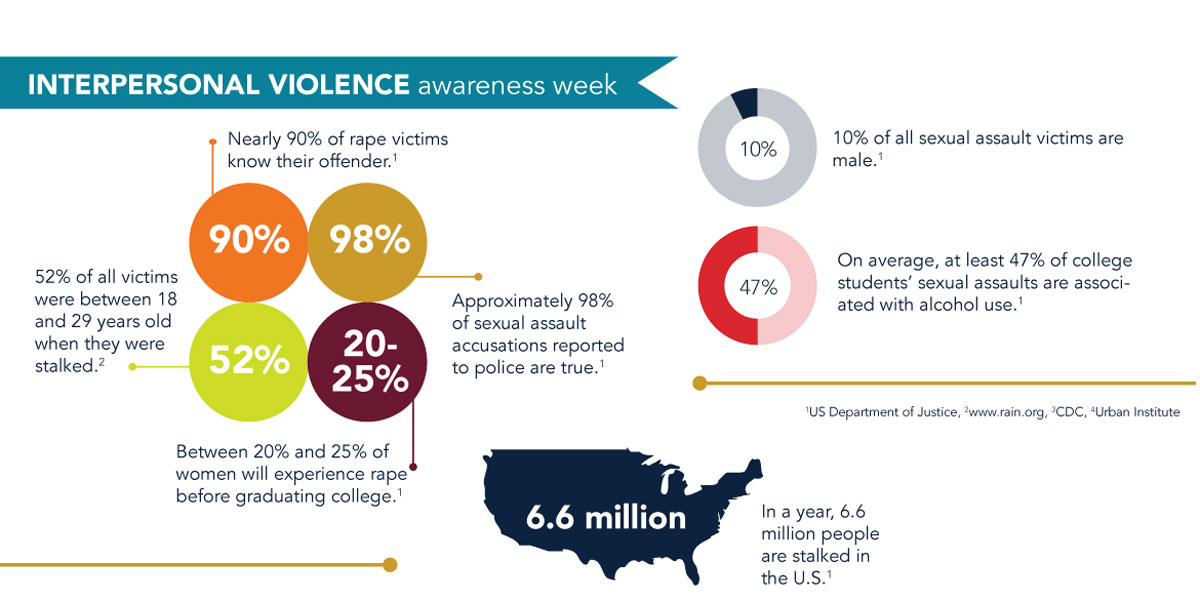 Graphic by Missouri Baptist University