Missouri Baptist University offers the biggest on-campus coffeehouse in Missouri. In order to be such a popular spot to drink coffee and hang out, friendly barista boys are a necessity.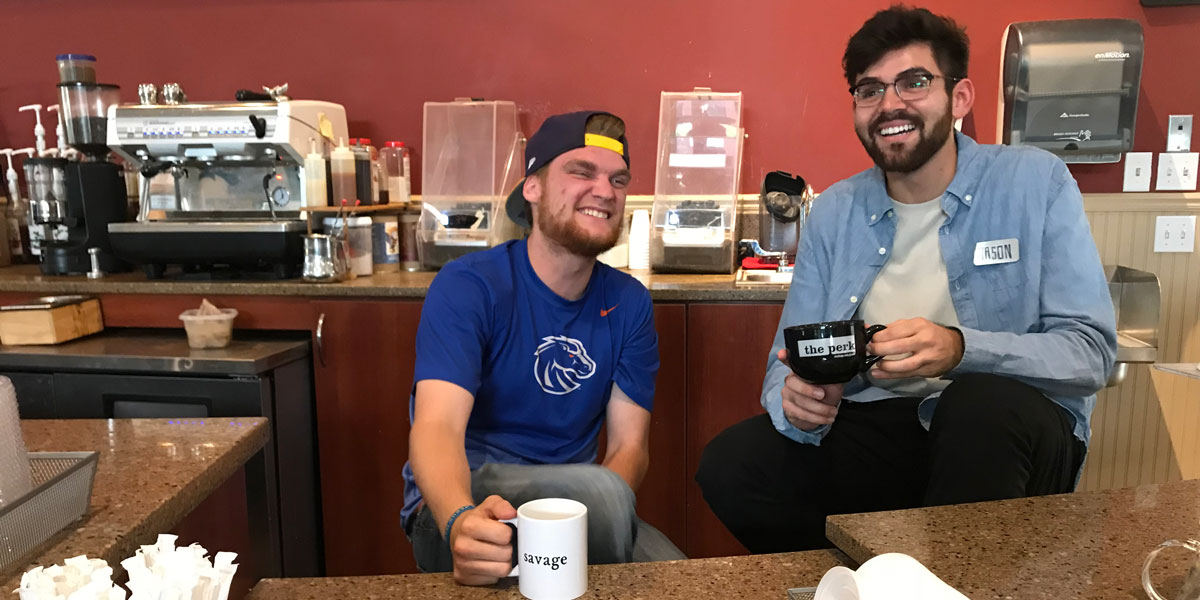 Photos by Haley Sandvoss
Senior Chance Ludy, business management major, and senior Mason Crabtree, health sciences major and double minor in communications studies and healthcare management, are two of four new barista boys at the Perk. Ludy and Crabtree share their experiences with making drinks and memories on the job.