Spartan Football Opens 2015 Season Against Bethel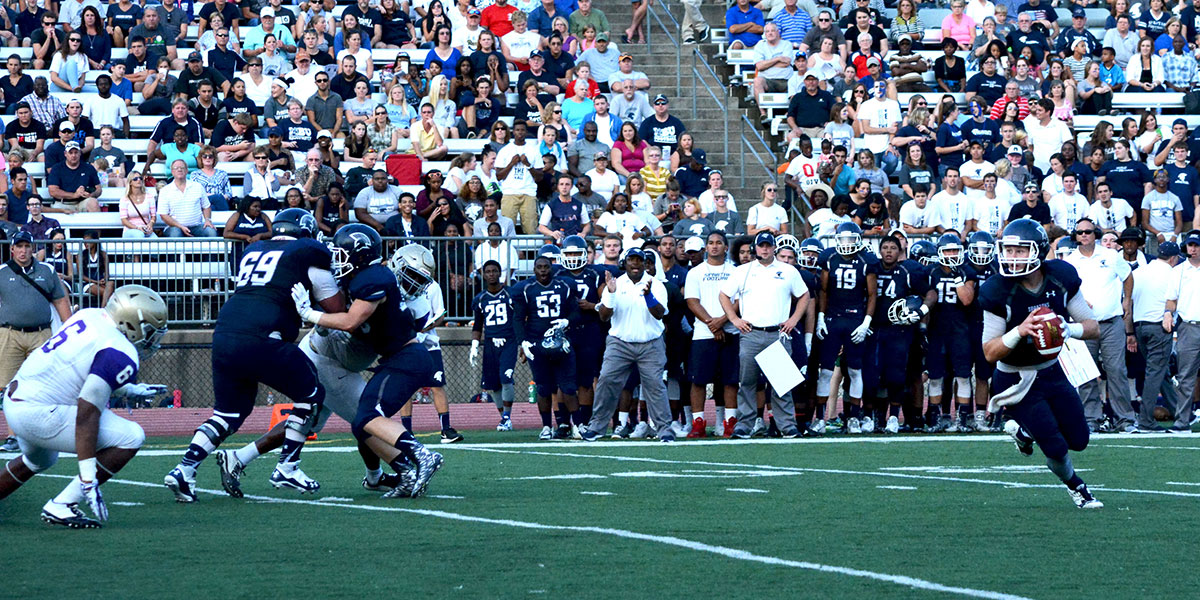 Quarterback Jordan Norwine looks for an open receiver during the first home football game of the 2015 season. MBU lost to Bethel, 48-7, on Saturday, Aug. 26. The Spartans have a bye week and will return to action next Saturday, Sept. 12, at Siena Heights University in Michigan. Their next home game will be at 10 a.m. Saturday, Oct. 3, against Taylor University, at the Westminster Christian Academy stadium. Click here for more information on the Spartan football team and all MBU sports. 
Tags: Brittany Gammon, Jordan Norwine, Kalen Petty, MBU Athletics, MBU Football, MBU Spartans, Missouri Baptist University, Spartan Wall

Brittany Gammon
Brittany Gammon is a staff journalist, and anchor for MBU Timeline. Gammon is a senior double majoring in communication studies and journalism. Gammon works in Student Activities on the Welcome Weekend Planning Committee and part-time in Special Events. After graduation, Gammon looks forward to exploring opportunities and making a difference wherever she goes.