After being born I was helicoptered over to another hospital because I was too sick for the hospital to take care of me. After days of being hooked up to so many wires, my doctor dropped the news to my parents that their daughter would be paralyzed in her right arm for the rest of her life.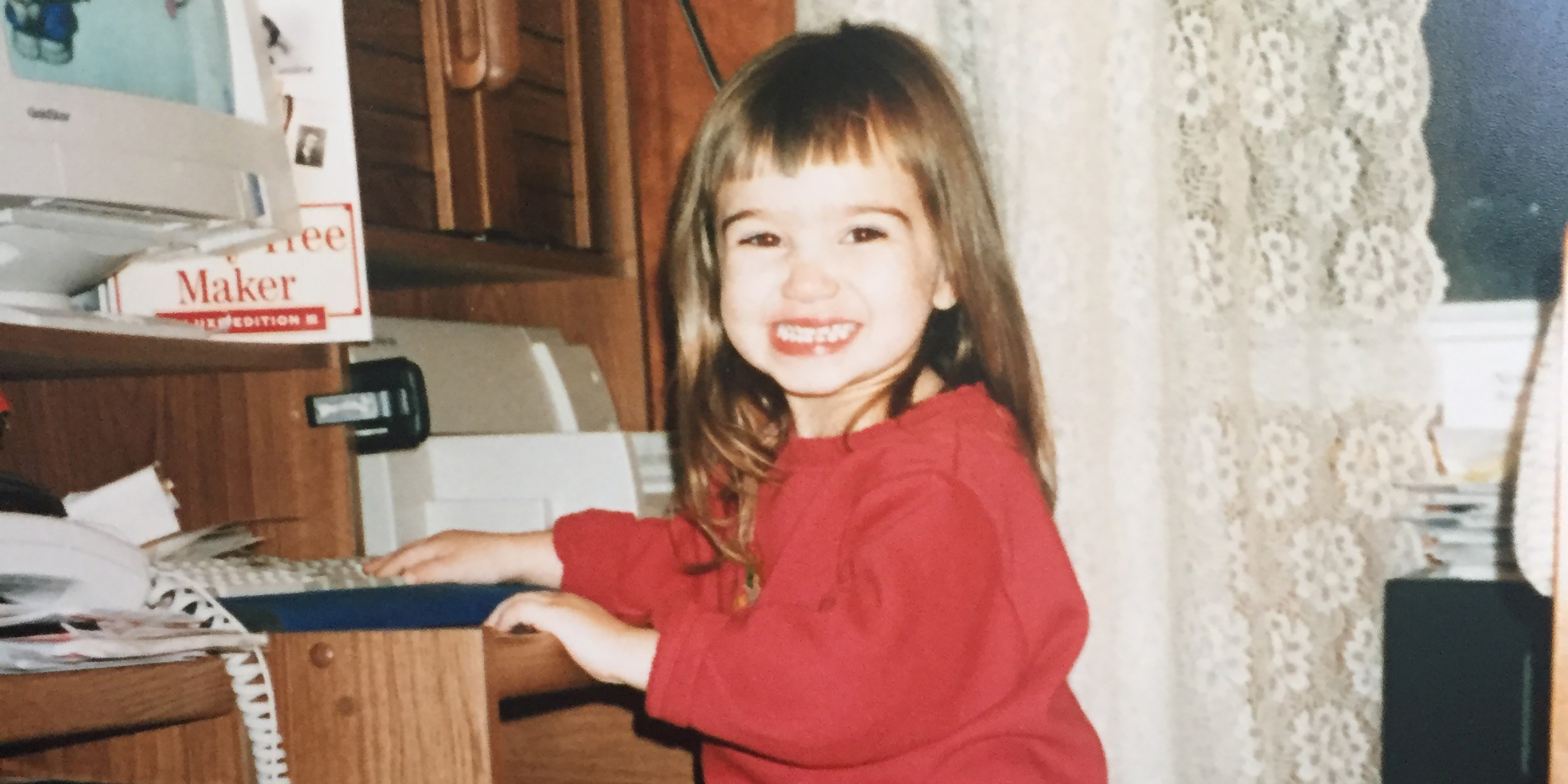 Photo courtesy of the Glyshaw Family Photos
____________________________________________________________
"But he said to me, 'My grace is sufficient for you, for my power is made perfect in weakness." Therefore I will boast all the more gladly about my weaknesses, so that Christ's power may rest on me.' 2 Corinthians 12:9
God's power is made perfect in our weakness.
In my weakness even as a baby God used me and continuously uses me through a story of a miracle.
I was born with a torn bracheoplexis, which is a nerve that pretty much tells the whole arm how to work.
When this nerve stops working the whole arm shuts down and it will no longer work again.
My parents were aware of a surgery that could possibly save my arm but due to lack of enough successful surgeries my parents decided to have faith that physical therapy would help me begin to live a life with one arm.
Back in 1995 there were not enough studies to best understand how this injury can be fixed.
Just as my parents were about to give up hope on me ever being able to give a full hug with both arms, carry a bucket with two hands, or live a life as a normal person, my dad had a dream that probably changed my whole life.
In my Father's dream I was being prayed over by specific elders in my church.
At my baby dedication my whole church joined together to pray over little baby me, that God would bring miraculous healing to my arm.
Three days later a miracle occurred.
Without any surgery or special treatment, I slowly started moving my right arm on my own.
The doctors had no explanation.
They said there must be a God because there is no medical explanation for what has happened.   
After many physical therapy sessions as a baby I relearned how to use my arm and today I can use both.
Even though I was not consciously aware of this experience, every day I wonder what my life would be like if God had not given me the gift of my right arm.
My whole life I've pretended at times what it would have been like if God had not healed me.
While looking down at my right arm I see a physical reminder of God's faithfulness in my life.
It reminds me that when I am weak He is strong.
I believe that God works miracles as a reminder that He is bigger than the physical world.
I pray that my life and my story would serve as a means of bringing Him glory.
Today I still struggle to move my arm in certain ways but every time I use my right arm to give someone a hug or help someone with a physical need I am reminded of God giving me this gift.