My story of routine turning to catastrophe, the way I came into this world was nothing short of a miracle, and getting my second chance has changed everything.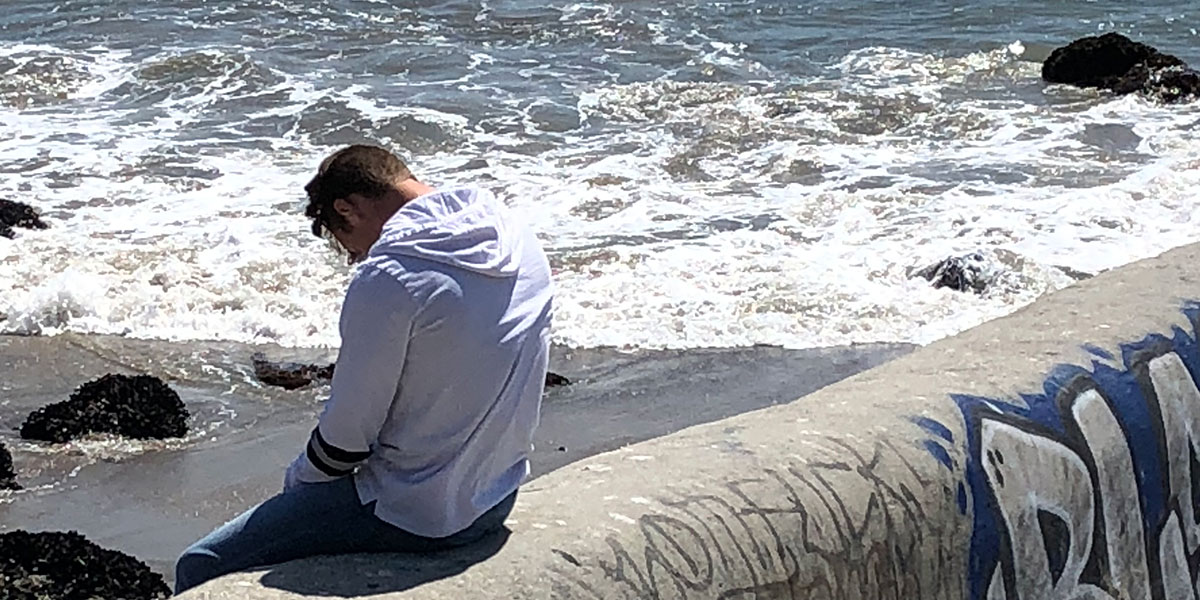 Photo provided by Ben Randolph
__________________________________________________
Just as they prepared for it, they jumped in the car, raced toward the hospital and were totally prepared for the miraculous nine-month journey of pregnancy to come to an end. It was time to have their baby boy.
Arriving at the hospital at the break of dawn, everything was going so fast and she immediately went into labor.
Then, just when it was about over they leaned the mother back, told her husband to reassure her that everything was OK and began working on the newborn.
After everything was going according to plan, something happened that no one could ever prepare for, and the miracle of childbirth did not seem so miraculous anymore.
On Nov. 8, 1995, I was born at 7:22 a.m. At 7:25 a.m. … I died.
"When they leaned your mom back and told me to tell her everything would be OK, nothing felt right," said Patrick Randolph, my father. "All I could do was look at her and say a prayer."
During my birth, the umbilical cord got wrapped around my neck, suffocating me, and by the time I made it into the world my skin was blue, my collarbone was broken and I could not breath.
The doctors performed CPR on me for a few minutes, but when there was no response, they had to call it.
They told my parents the news, both doctors and two nurses made their way out of the delivery room and my parents were left feeling something I cannot even begin to imagine.
In the middle of heartbreak, one doctor happened to leave his coat and pager in the room so he turned back, and when he did he noticed the baby boy they had pronounced dead was still struggling for air, but he was breathing. I was breathing.
The staff all rushed back in and suddenly their efforts worked.
On a day where it seemed like God was nowhere to be found and everything was wrong, He added an extra story to be told about the miracles of childbirth.
"They told us to go home, prepare for a long stay and that there would likely be damages from what had happened," my father recalled. "But about halfway through the next day they weren't allowed to keep you anymore because medically there was nothing wrong."
Personally, part of me wishes I could remember what it was like from my point of view, and if there was anything else to add to the story. But just knowing that it happened means I can look back at something I made it through, and that's enough.
Going through school, athletics and just life in general, there have definitely been turbulence and trials, just like anyone else, but knowing I was given a second chance without even having time to feel like I really deserved one has motivated me to push through.
Honestly, I do not reflect back on it often, but I know it's there. Now it's a sort of reminder, motivation and comfort I have that not many people can relate to. Coming back from the dead has a way of helping a person keep life in perspective.
I am beyond grateful, and words cannot describe the emotion and feeling one has when they have gone through something like this, especially when they are too young to remember it, but it happened.
I call it motivation, some call it a miracle and others may not believe it really happened, and that is completely fine with me because it's my story.
I know it to be real, and when I need a reminder to tell me I have more left inside me, it will always be there.
That is why I told this story. My intentions aren't to make anyone feel anything toward me, but instead to make others think about what their miraculous motivation is because you never know who needs a little something to remind them they can always be more than what they are.
"After everything, the doctors told us, 'He came into this world fighting, and now he just doesn't know how to stop,'" said Lynette Randolph, my mother.
Thank you Dr. Miller. Thank you Dr. Christianson. Most of all, thank you God for still being in the miracle business.