MBU Honors Filling Inaugural Class Faster than Expected
MBU Honors has already accepted 10 applicants for their inaugural class in fall of 2016, with more applicants currently being considered.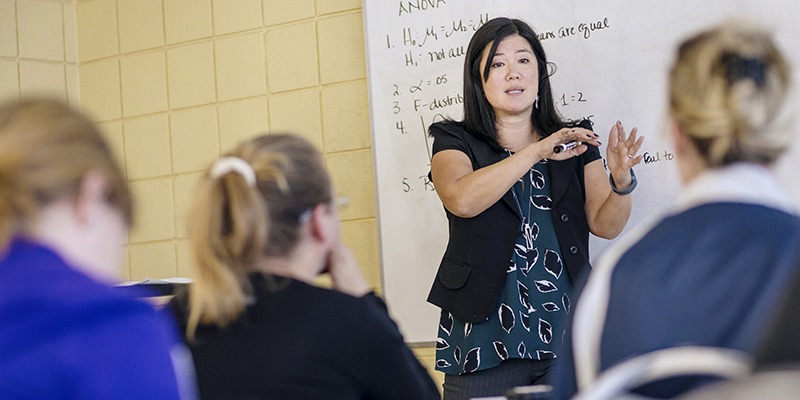 Photo by MBUFlickr
__________________________________________________
The MBU Honors Program has started off on the right foot, as incoming freshmen applicants have already been accepted, establishing the inaugural core class for fall 2016.
MBU Honors continues accepting freshmen applications and the task force behind the program has already accepted 10 applicants for the fall, expecting to accept five to six more students, keeping the class size to 15 or 16 students.
Honors students will be expected to conduct and analyze research, as well as expand their thought process through critical thinking courses.
Dr. Larry Smith, director of MBU Honors, has been conducting group interviews with the applicants to get a better feel for how they are reacting to the first-time process.
"So far the process has been very rewarding, the students have responded very effectively and have been well prepared, they spoke and wrote very well," Smith said. "We have been very pleased with this first round. We didn't know what to expect because we have never done it before, but so far the students have responded well."
Amanda Staggenborg, assistant professor of public relations, is a member of the task force for MBU Honors.
Staggenborg explained how the interview process for the program is different than your standard college interview, believing it will give faculty members a better understanding of how the applicants will flourish in the program.
"When we decide on an applicant, it isn't just a minimum ACT or GPA, we take the whole student and look at the character qualifications that they have," Staggenborg said.
The MBU Honors task force is still considering some applicants from the first interview, and expects to have more applicants in the near future. They are hoping this unique interview style will provide them with an intellectually diverse group of students.
"Everyone is different, we realize that and are proud of that," Staggenborg said. "We are looking to embrace and highlight those differences, because we think that will lead to a robust program. At the same time, the trick is to make sure we choose people that can move at the same pace throughout the program."
Smith is excited and relieved to have found these students so quickly after the first interview, not knowing exactly what to expect from the first crop of applicants.
"We took a few days for the task force to discuss things, and took a look at their essays. We then made our decisions and sent out emails telling them they were accepted. We heard back from eight of them within 24 hours," Smith said. "I was more relieved than anything else, because I was concerned that we would bring them in and then they would decide this isn't for them. They were all very enthusiastic, which lets us know that we are on the right track, and that they are on the same track as we are, which helps a lot."
Tags: Chad Otec, MBU Honors, MBU Timeline

Chad Otec
Chad Otec is a staff journalist for MBU Timeline. He is a senior majoring in communication studies and marketing at Missouri Baptist University. Otec was a member of the MBU men's soccer team for three seasons and a captain of the team for two seasons. Otec enjoys listening to music and working out in his free time. He also coaches youth soccer teams around the St. Louis area. He plans to pursue a career in sales after graduating.