MBU Homecoming BBQ Tailgate
MBU hosted their third annual Homecoming Football game last Saturday. Students, faculty, and staff met to roast marshmallows and grill hotdogs and hamburgers. MBU's dance team performed right before Spartan Walk to pump up the crowd.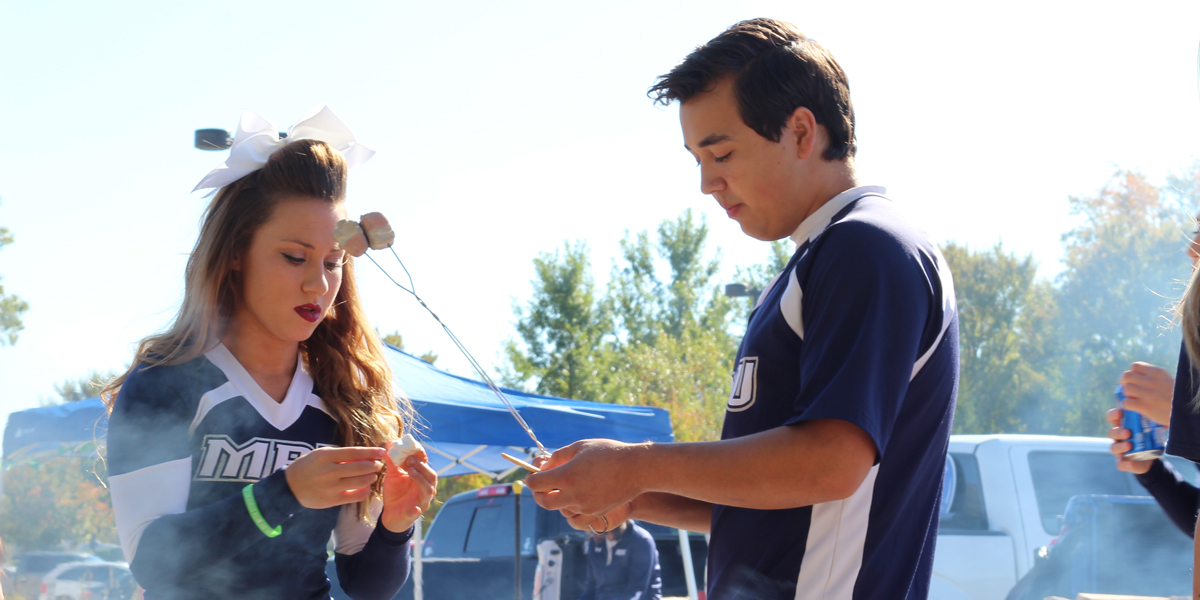 Photos by Lynn Tyler
Tags: barbecue, BBQ, cheer, dance, football, Homecoming, Lynn Tyler, MBU, MBU Football, MBU Timeline, Spartan, Tailgate, The Cup

Lynn Tyler
Lynn Tyler is a contributing staff writer and anchor for MBU Timeline. She is majoring in communications studies with an emphasis on broadcasting. Tyler participates in the cheerleading squad. In her spare time, Tyler enjoys the outdoors, working out, improving her cheerleading skills and spending time with her family.