Ring by spring, the swing and the MRS degree all apply to couples at Missouri Baptist University. This week as we approach Valentine's Day MBU Timeline will be featuring daily stories of students who met at MBU and ultimately found their way down the wedding aisle.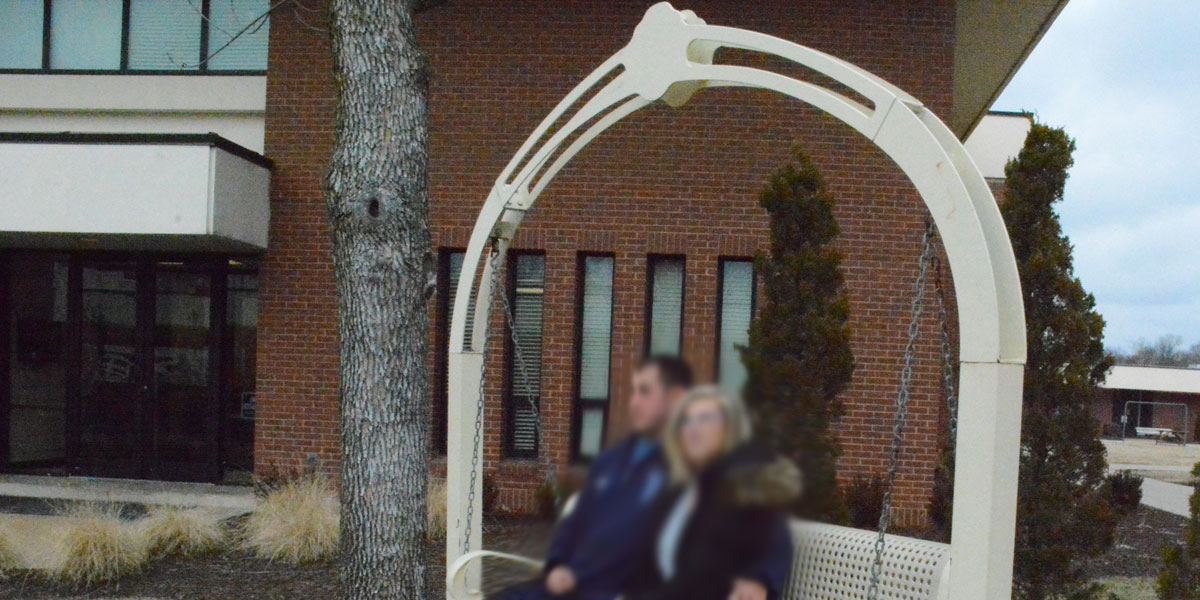 Photo by: Rebe Rutledge
__________________________________________________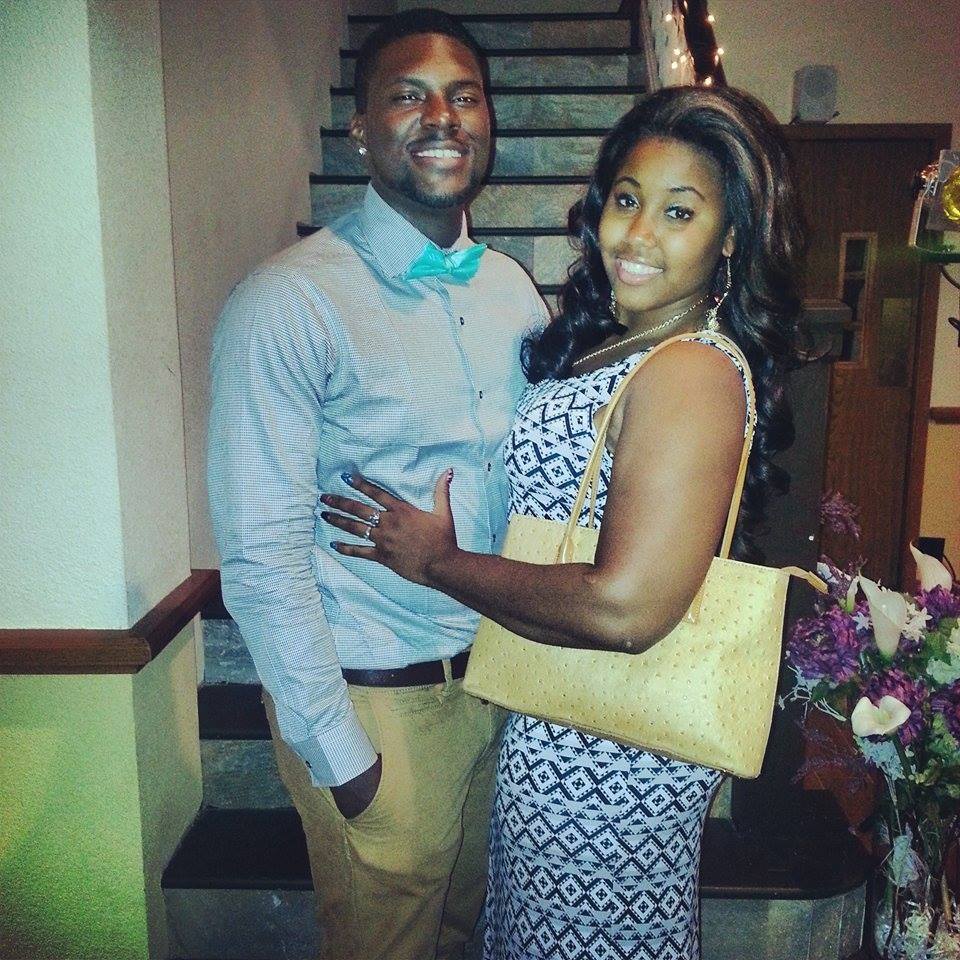 Remember when the weather was actually warm and unbearable outside?
Well, that was the first time I met Kyesha Quarterman, MBU senior business administration major, the first day of moving into Spartan Village.
There, we spent quality time at 6 a.m. drinking coffee and doing homework. We were notorious for making plans then backing out at the last minute and she knew what I meant when I said, "I'm just going to rest for 20 minutes."
That meant I was in for the night.
Congratulations Kyesha Quarterman and Jaron Woods, MBU junior business administration major, for their new chapter of "Married at MoBap."
Kyesha Quarterman
Here's her "Married at MoBap" story, in her own words:
Freshman year of high school, we were in the same math class but never talked to each other.
He sat to the right in front of me.
Sophomore year we moved to two different sides of Kansas City.
Five years later our best friends are dating.
In the midst of their relationship, they decided to hook Jaron and me up, even though we had no attraction toward each other.
But we thought, "What the heck, we're all going to be together anyway."
Our first date was March 14, 2012, and we've been inseparable ever since.
I received a basketball scholarship to attend Missouri Baptist University fall 2012.
Jaron soon followed as he received a football scholarship for spring 2014.
The following summer, he proposed in a way I would have never imagined.
Something you must know about me, I am quite the investigator.
It is difficult to get anything past me.
So he knew he had to put in extra overtime to make this event a special one.
Every other semester, we tend to go on a trip together.
So for the summer, we planned to go to Atlanta, where his best friend lives.
But I did not want to go to Atlanta because I did not feel that the trip was going to be an "us" trip.
If I had any suspicion getting proposed to, I would want my family to be there.
Not just his friend.
So we argued about going to Atlanta.
"That's where I was going to propose to you," said Jaron.
Furiously and crying hysterically, I asked him, "Why would you tell me that?" which ruined my Friday night.
Little did I know: This was all part of his plan.
Not knowing he had already spoken with my parents, best friend and closest friends from high school to meet up at one of my favorite poetry spots, Soul Sessions, that following Monday.
He told my best friend to act like we were going to celebrate her birthday that Monday.
He contacted my closest friends from high school to contact me and ask to have a girl's night on that Monday as well.
All week, my Mom was talking about Soul Sessions, but I told her she couldn't go because my friends were going (that sounds mean looking back at it now). In my defense, to my understanding, I was celebrating my best friend's birthday and having my closest girl friends from high school all in the same room.
That Monday night, my Mom was acting really weird. She did my hair and painted my toes.
My best friend told me to wear heels, and she doesn't even wear those things.
So my eye brow was already raised in suspicion, but I didn't want to ruin it for myself.
It was probably nothing, because I have been wrong before.
Jaron told me he was at work, so I believed him.
But when I walked into Soul Session, my grandma and aunt were sitting at a table!
"What are you guys doing here?" I asked.
"Your Mom has been talking this place up all week," she said. "So we wanted to see it for ourselves."
Shortly after, Mom arrived.
"Dang," said my best friend. "Who else do you know here?" playing her role to a T. "This is supposed to be my birthday."
My girlfriend, Rachael, usually sings at Soul Sessions.
When it was her time to perform, all my friends sat me in the front.
As Rachael proceeded, I saw her wink at me. Shortly after, Jaron came on stage, as a total fright, and pulled me on stage.
"What are you doing here?" I asked.
Then he gets down on one knee.
"Will you marry me," said Jaron.
I was crying horribly, I was so ugly by that time, but I felt like a princess.
And I said yes!
Jaron Woods
Now his "Married at MoBap" story, in his own words:

Ky and I really had a simple hitch.
Both of our best friends were dating at the time.
And they both decided that bringing us two together would be fun.
But to be honest we really didn't like each other at first.
But we tried it out because we are such good best friends.
After our first date it was like magic.
We were like best friends.
And we have never separated from each other ever since.
__________________________________________________
As we head toward the Valentine's Day weekend, MBU Timeline will continue featuring stories about couples who were married, or will be married, at MBU.