Being a young mother at the age of 16, barely old enough to drive, comes with a lot of stress and responsibilities. Learning how to cope with judgment from people close to you will either build your faith or break it.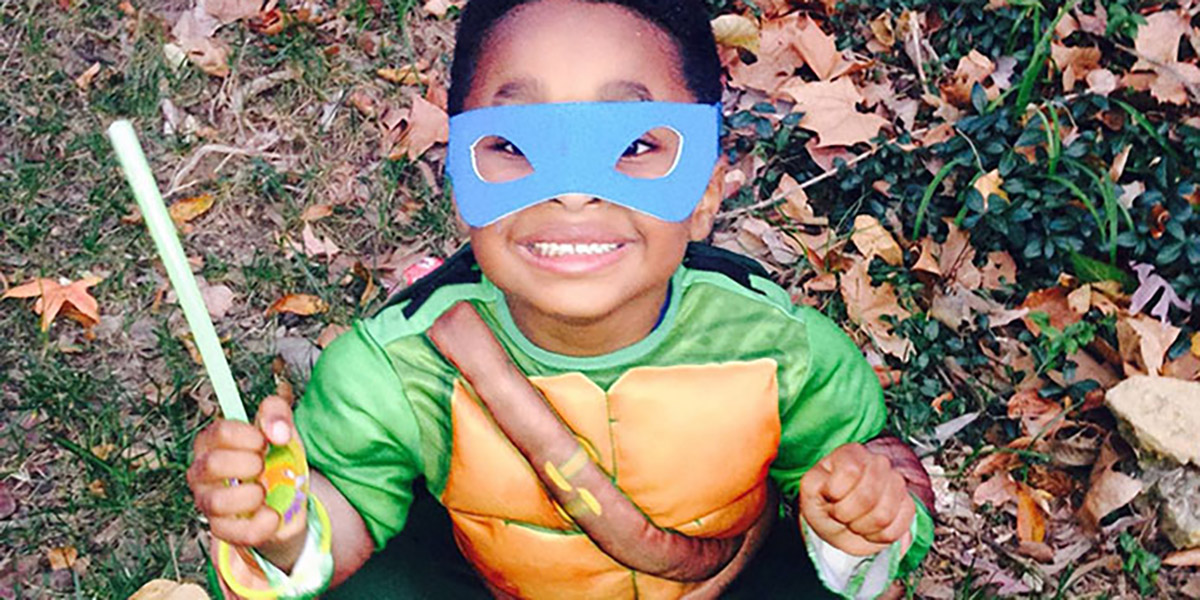 Photo by Anika Conley
Jaeden strikes a pose in his Teen-Age Mutant Ninja Turtle costume for Halloween. While having a child at a very young age certainly brought challenges and even hardships to one MBU student, it also brought joy and support from close Christian family members.
__________________________________________________
In our younger years our attitude is easy-going and care free.
Our only worries are what we're going to eat for dinner, or what shirt we'll wear to school tomorrow.
Having a child while still in my teens has been a learning experience.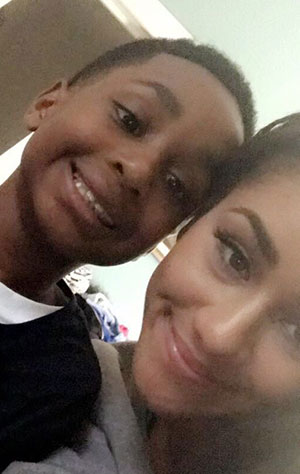 Being a Christian, I had to make a choice either to go against what the Bible says or to stick to my biblical beliefs, which was not aborting my baby.  
I remember vividly the talk I had with my non-Christian friends, who told me it would be OK because they had done it before.
After praying and looking for answers I chose to stick to my beliefs and not take my friends' advice.
I struggled daily with the judgment and shame people brought upon me for choosing life, and because of this, I went through high school with no friends and eventually took up home school for the remainder of my senior year.
I went to church more often than normal, thinking this would be my "safe haven" from all the pre-judgment, but I found this wasn't the case.
Thinking my fellow Christians would take me under their wing to reassure me that my decision was the right one, they failed to do so.
Depression was at its all-time high until I had my son.
Waking up every day to see his bright, refreshing smile pushed me to turn my pain into love for his sake.
In the back of my head I made a goal to push myself to a happier state. It took a lot of tears and sleepless nights, but to this day he still brightens my day.
My son is a daily reminder that my choice was the best choice, and my faith is stronger than ever because of it.
My relationship with his father is nonexistent, which makes it harder to play both roles of mother and father.
Years later, I met my now-fiance, who has taken the role of father and has affected my son's life profusely.
He is devoted in his well being, education and overall has made a fatherly relationship with my son.
I thank God every day for sending me a man of God who has such passion and love for me and my son.
Staying strong in the morals and values that were instilled in me, I continued to pray and ask for help. After I had my son he was the light in the dark tunnel I was going through.
Patience and faith have kept me motivated to remember that just because my life is different from a lot of people my age, I have grown into a woman who strives to be the best version of myself for my son.
Being a young mother has taught me many things about myself, one of them being how grateful I am to have my mom in my life.
She is the definition of a good role model and I'm blessed to call her my mom.
She has been there through everything, pushing me to be a better mother, person and follower of Christ.
The determination I had invoked within myself to finish my educational goals of high school and college has led me to better myself, to want more out of life.
My son has pushed me to achieve things I otherwise wouldn't have thought were possible within myself.
Through all of the judgment and shame people have shown me I have overcome what society has stereotyped me to be.