As a Christian who doesn't celebrate Halloween, I have found different ways to celebrate fall with events that glorify God instead of participating in a traditionally demonic holiday.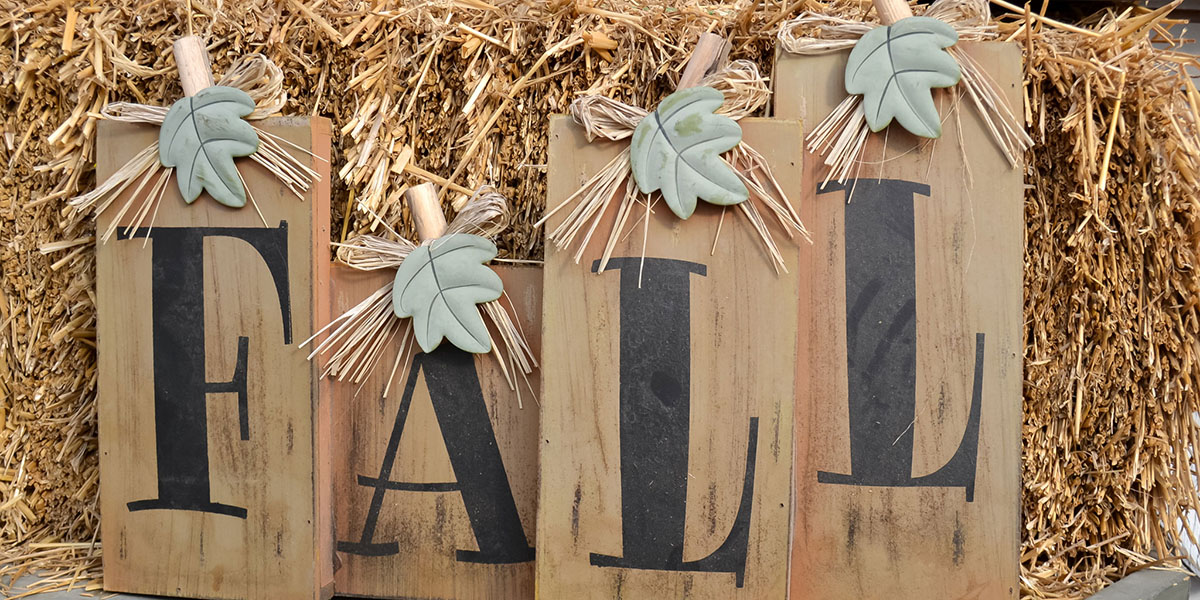 As fall is filled with different color-changing leaves, pumpkin spice and apple picking, happy feelings arise as we spend time with family and friends in the cool autumn temperatures. Photo by Jessica Kunkel
__________________________________________________
With the humidity of summer heat drifting away and heading toward the cozy feelings of fall, Halloween and all its activities are fast approaching.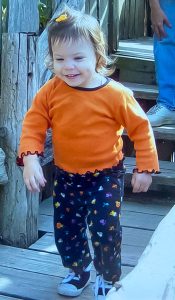 As we patiently wait for the vibrant red, orange and yellow hues that are beginning to grace the surfaces of the forest green colors that are painted outside, department stores all across the United States have begun stocking their shelves with haunted decorations to get people excited for October 31.
As a Christian who grew up in a Christ-centered household, Halloween was a "holiday" that was rarely ever celebrated in order to maintain Christian values outlined in Biblical scripture.
Instead, I celebrated fall harvest events, recognizing the transition from summer to fall as an act performed by God.
I personally believe there are only two approaches when it comes to Halloween: celebrating it with all its demonic decor, or forgoing the trick-or-treating, costumes and scary decorations altogether by choosing instead to participate in fall harvest.
As this so-called holiday comes around every year, parents – especially Christian parents – are faced with the dilemma of letting their children participate in what the world might define as "harmless fun."
It is up to each individual and their relationship with the Lord on how they decide to celebrate Halloween. However, it is paramount to be informed of the origin of the "holiday" in order to better understand the approach you decide to take this year as the spooky season is just around the corner.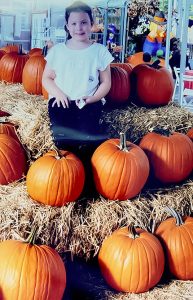 The history of Halloween does not paint this so-called "holiday" in the best of light. As time goes by, Halloween has become increasingly more focused on zombies, ghosts and witches. 
— Editor's Note —
For more historical context on Halloween go read "The History of Halloween" on MBU Timeline.
There are those who might say: But what about costumes such as princesses, football players, cowboys and characters from cartoons? Those aren't demonic. While it's true that many kids we see trick-or-treating in a few weeks will be dressed in these harmless costumes, it remains important to remember the Druids dressed up in their costumes because they feared demonic spirits. 
Yes, they wanted to ward off demonic spirits, but dressing up in costumes scarier than the spirits they were warding off just doesn't sit well with me from a Christian point of view. In my view, even dressing in seemingly harmless costumes that reflect more of modern pop culture than any demonic spirits should not be considered God-honoring.
Based on how my family and I view Halloween, we think it is the only major "holiday" celebrated in the United States where the true meaning or intention does not have God at the center.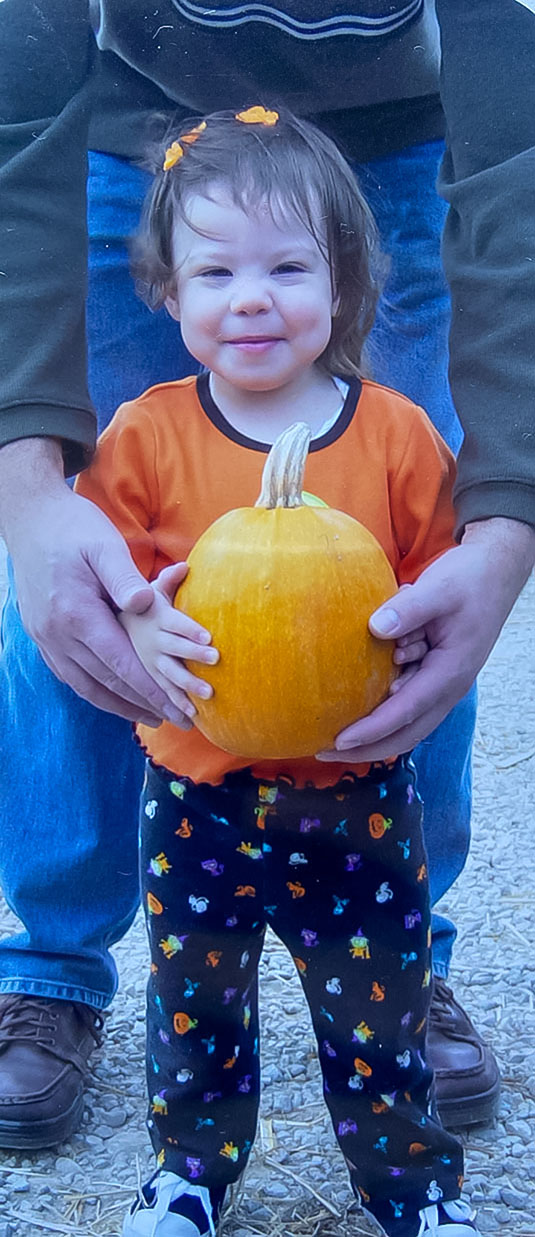 Thanksgiving is celebrated because of the blessings God provided to the Pilgrims and the Wampanoag Indian tribe in 1621. Christmas is celebrated to honor the birth of Jesus. Easter is celebrated to remember Christ's sacrifice on the Cross. And I agree with those who believe the 4th of July (Independence Day) is celebrated as a jubilee in remembrance of God's sovereign nation being established, and gaining a new birth of freedoms.
Even holidays like President's Day, Mother's Day,  Veterans Day, Father's Day and MLK Day all have God-focused qualities, in my opinion. 
There is simply no way to harvest holiness in our hearts and in our households by celebrating a "holiday" where God is not found at all. 
People typically choose to drape decorations such as skeletons, witches and ghosts on the inside and outside of their houses, and you would not find such decorations with God in Heaven. Why would we as Christians want to actively and intentionally celebrate and decorate with objects that are assumed to be found in Hell? 
With this in mind, there are plenty of other ways to celebrate and decorate for the transition from summer to fall that are still God-honoring.
GO TO A PUMPKIN PATCH OR APPLE ORCHARD
Though the Druids used corn and pumpkins as an offering to their false gods, Christians understand that these are foods of harvest provided to us by God.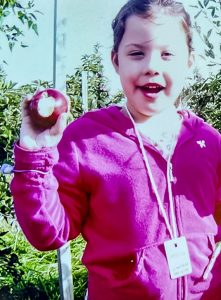 Going to a pumpkin patch or an apple orchard is a great way to celebrate the bounty of food that we are fortunate to have. 
Based on the origin of Halloween, getting a pumpkin to carve and display during fall can be God-honoring as the original intent of this action was to ward off evil spirits. The Druids, unaware of God's omnipotent holy light, carved and lit pumpkins out of fear of demonic spirits.
As Christians, however, we have nothing to fear because God is always with us. So instead of carving demonic or scary faces on the pumpkins to adorn the front of your house, understand that if you decide to carve a pumpkin, it is for the sole purpose of telling the Devil he is not welcome because you have God on your side.
TRUNK-OR-TREAT AT A LOCAL CHURCH 
If you feel that fall wouldn't be complete without dressing up and trick-or-treating, participate in a trunk-or-treat at a local church.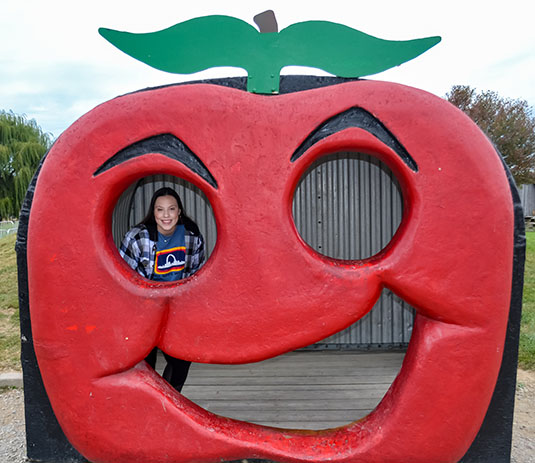 Trunk-or-treat is an event that some churches or Christian establishments host on or around October. With car trunks decorated to the nines in fall and Halloween decorations, this is an opportunity for the body of Christ to gather together to "celebrate" Halloween in hopefully a more conservative manner.
While I have attended trunk-or-treats in the past at my church, I don't feel as comfortable participating in this activity now because of how I believe my walk in faith with God has grown. 
With the revelation knowledge God has blessed me with in comparison to the history of Halloween, I personally don't see how dressing up and trunk-or-treating is justifiable even though it is taking place at a church or Christian organization. 
It can be difficult for Christian families to deprive their children of the traditions of Halloween, but we have to know that God has equipped us with the diligence to remain holy toward Him if we want to instill holiness in the hearts of a younger generation.
So if you feel you must participate in Halloween-like activities, it would still be better to participate in them within a church body.
ATTEND OR THROW A FALL FESTIVAL PARTY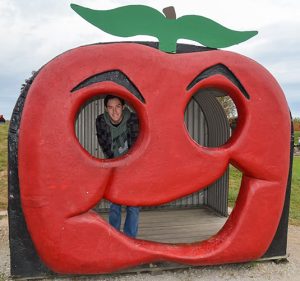 Attending a fall festival party is by far my favorite way to celebrate fall. There is nothing like experiencing the changing of seasons with your closest friends and family.
The activities that can be found at a fall harvest party are limitless. From chomping down on the ooey-gooey drizzle of delicious caramel clinging to red and green apples to inhaling sweet and bitter smells of sugar and cinnamon dusted in the air, nothing screams goodbye summer like a fall party.
Some fall festival activities include: bobbing for apples, a not-so-scary pumpkin carving contest, and doing various crafts with fall leaves.
The focus of fall festivals is not witches, ghosts or goblins, but rather fellowship with those closest to us as we admire the beautiful change in scenery God has created, making it a great alternative to celebrating Halloween.
STAY IN AND TURN OFF ALL THE LIGHTS
I did not go trick-or-treating when I was younger. When it came time for Halloween, my mom and I would instead often sit in our house completely immersed in the dark and have a movie night (but not a scary movie, of course) or a game night.
We had to turn off all the lights because if we didn't then "ding dong," the doorbell would go off, and there would be trick-or-treaters at the door.
Sometimes my mom would place a bowl on the front porch filled with candy and "Jesus Loves You" wristbands for kids to take as a way to show Christian kindness during a not-so-Christ-centered holiday.
It can be challenging to stay in and turn off all the lights and forgo the festivities of Halloween, but it can also be rewarding knowing that God appreciates your efforts.
Regardless of how you choose to spend October 31st, God still loves us and understands we are all finite and fallen.
At the end of the day, we are responsible before the Lord for our choices and our actions. As October 31 gets closer and the crackle of the falling autumn leaves crunches beneath your feet, leaving the perspiration of summer only a thought of the past, will you trudge down the basement stairs to get out the spooky decorations, or will you choose to find ways to harvest holiness during Halloween?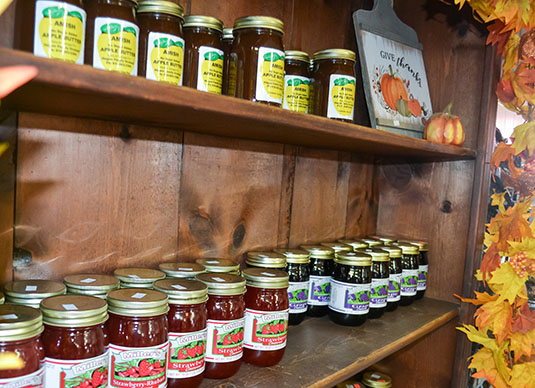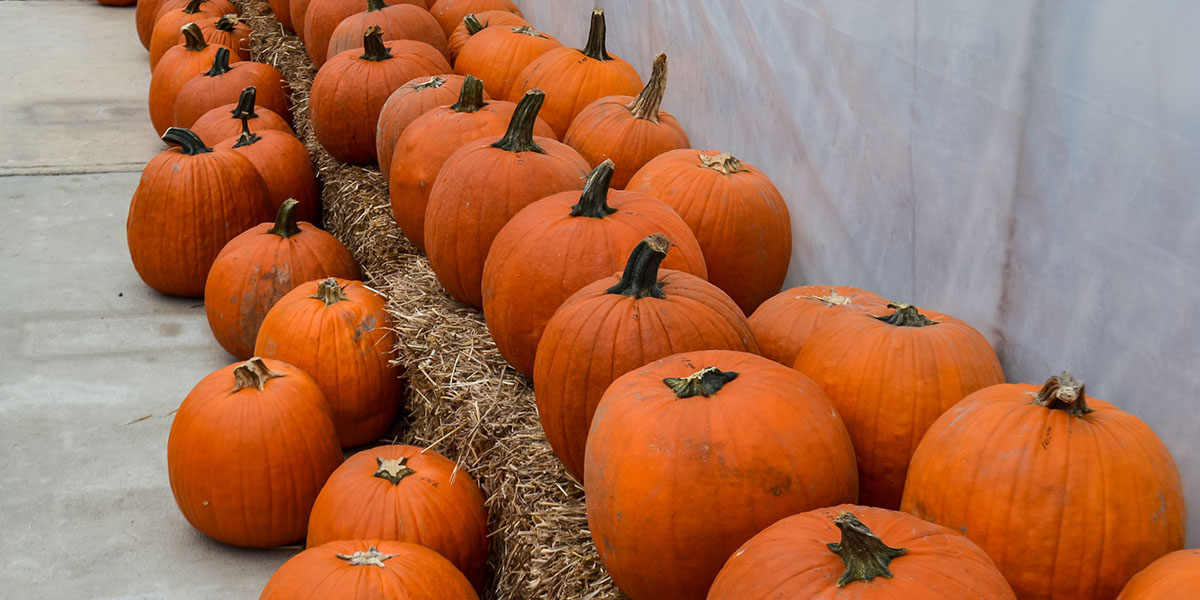 Aligned so nicely, pumpkins at Stuckmeyer's Farm are displayed for customers to pick as their potential perfect fall pumpkin. Photo by Jessica Kunkel