Readers are invited to discover wisdom through the author's writing style from a Christian perspective.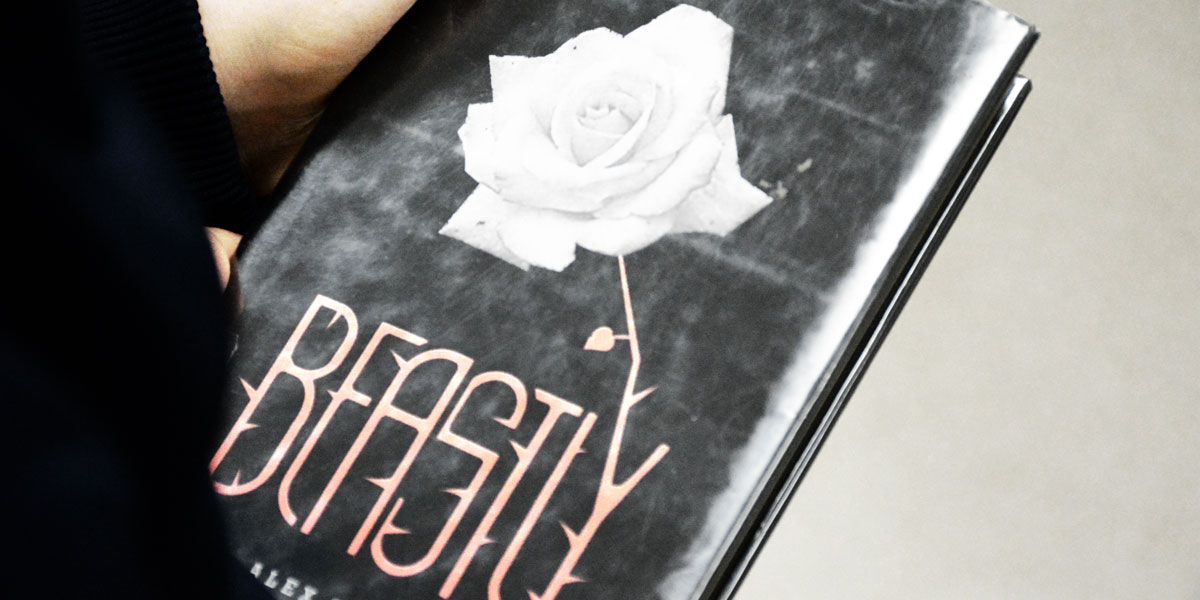 Photo by: Brittany Gammon
__________________________________________________
"Beastly," written by Alex Flinn, is a high school version of "Beauty and the Beast," where Kyle Kingsbury, the most handsome man in Tuttle High School, is cursed as a Beast.
I admire the book and its main character's desire to learn what is real versus what is superficial.
As a beast, Kingsbury discovers beauty through an analogy of a dog-rose, a flower similar to a rose.
"A dog–rose has the physical attributes toward a real rose, but it has no smell," said Kingsbury. "So it looks good, but it's not true."
Even though the two flowers look identical, only one is true inside.
Appearances can fool others to what true beauty is, but one must learn what is in the inside.
Take the time to smell the roses. It's what is inside that counts.
Kingsbury lost what he thought was most important in life, which was outer appearance, and lived a reclusive life away from others.
"I couldn't deal with being a freak in a school where I use to be one of the Beautiful People," said Kingsbury.
Automatically, I thought of a verse from James.
"Consider it pure joy, my brothers and sisters, whenever you face trials of many kinds," said James 1:2, according to the New International Bible.
This was his chance to learn truth versus vanity.
"Maybe I was wrong to transform you," said Kendra, the witch who casts the spell. "Maybe I was wrong to consider helping you."
"Help?" said Kingsbury.
He did not realize this was an opportunity in life: to discover true love.
The way love was discovered, no one would ever think of.
"Sometimes, unexpected things can happen," said Kendra.
Kingsbury had no idea an intruder would bring him close to true love.
He was going to keep this intruder as a prisoner until there was a better offer for Kingsbury.
"My daughter," said the intruder. "You can have her. Just let me go."
What kind of father would do that and what kind of human/beast would take that sort of offer?
I thought it was a bit selfish, but the two of them, Kingsbury and Linda, the intruder's daughter, fell in love.
"Beastly" was a great read, with the concept of appreciating the little things in life.
"Those who do not know how to see the precious things in life will never be happy," said Magda, Beast's housemaid.
The Bible teaches us that appreciation comes from the Father, according to James 1:17.
"Every good and perfect gift is from above, coming down from the Father of the heavenly lights, who does not change like shifting shadows," James said, in the New International Version.
That would be such a cool twist if Linda and Kingsbury had strong admiration toward God that allowed their relationship to grow on purpose; however, all wisdom does come from God.
I think there's a lot of truth in their affection toward one another: true love.