We asked our student journalists to pick one word that describes what they would like to see more of in their lives this year, and expound on those thoughts, and here is what they have to say.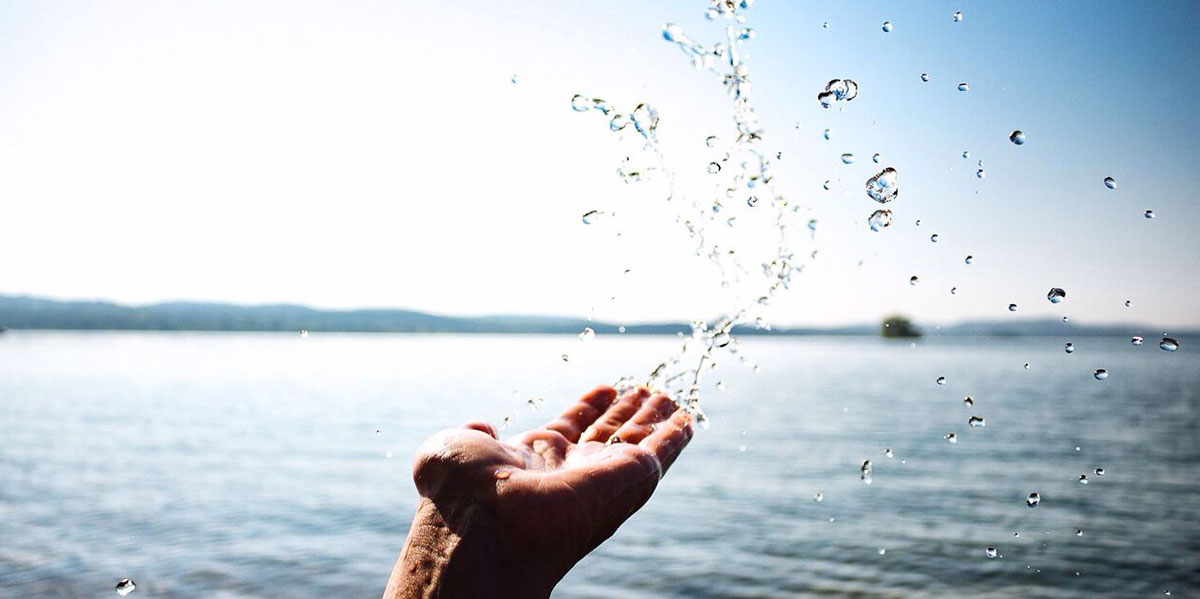 Photo by Emmalie Keating
__________________________________________________
Accurate
By ESTHER WYSONG
To many, it may be just a simple word, to some a goal to reach, but to me, it's the one thing I want to see more of in my life this year.
The word came in a dream over two years ago, vivid and bold, in a font like the title of the "Divergent" series by Veronica Roth, and is still just as powerful to me now as it was then.
To me, accuracy means being on-point, precise, true and without error.
I want to be accurate in my faith, my trust, my relationships of all kinds, my work and my walk through life.
I hope to accomplish becoming more accurate by growing closer to the Lord, following His plan for my life, and trusting He knows what He's doing as I walk through this life He's given me.
Accuracy in my relationships is also something I strive for as well, because I don't want to mess up something as important as the bond I have with the people in my life.
Being accurate in a work setting is always important to me, both in keeping the job and upholding my reputation as a hard worker.
This year, I hope to become more accurate in these aspects of my life, and continue to grow in them throughout my time here on Earth.
With this goal of accuracy, I have held onto 2 Chronicles 15:7, which states, "But as for you, be strong and do not give up, for your work will be rewarded."
---
Positivity
By CLAIRE DONOHUE
As of late there has been an increase in negative thoughts and actions in the people around me, such as my friends, team and coworkers.
This negativity is the reason that I would like to see more positivity in my life throughout this year.
Being positive can change a person's day from bad to good so quickly, and that is why it is important to me to try and be more positive for myself and others.
The smallest of compliments to my customers at work, a nice cheer for my team and even a smile to a stranger are all the ways I would like to see positivity playing an active role in my life and in the lives of others.
Positivity seems like such a hard thing to achieve, but even if you're having a bad day it is always better to smile at someone than to frown at them because they could be having a bad day, too.
---
Peace
By MOLLY MUNOZ
As I continue to become more occupied with school and work, I hope to see more peace in my life this year.
There are days I come home so overcome by stress that I feel I cannot function or smile.
My stress and unhappiness heavily affects the people I love most. Therefore, I want to see a happier, more joyful version of myself.
I believe my biggest source of peace is from God Himself. I have to learn to rely on Him with everything that is thrown at me in life.
John 16:33 says, "These things I have spoken to you, that in Me you may have peace. In the world you will have tribulation; but be of good cheer, I have overcome the world."
---
Accountability
By ALLYSON HAYES
Something that I have been lacking in my life more recently is accountability.
Throughout my college and even high school career I have not been holding myself accountable to the mistakes I have made.
The Bible talks a lot about being held accountable. A particular verse really poked out at me when researching what the Bible did say about accountability. James 5:16 says, "Therefore, confess your sins to one another and pray for one another, that you may be healed. The prayer of a righteous person has great power as it is working."
This year I plan on changing that and taking responsibility for my success and even my failures. A big part of being an adult is taking initiative and owning up to your mistakes. I haven't been the best at it in the past and I hope to continue to hold myself to this new standard I have created.