Getting involved in coaching has taught me to respect a different aspect of the game I have loved for so long. Since I began coaching in the fall of 2013, I have found that I am learning just as much from my players as they are from me.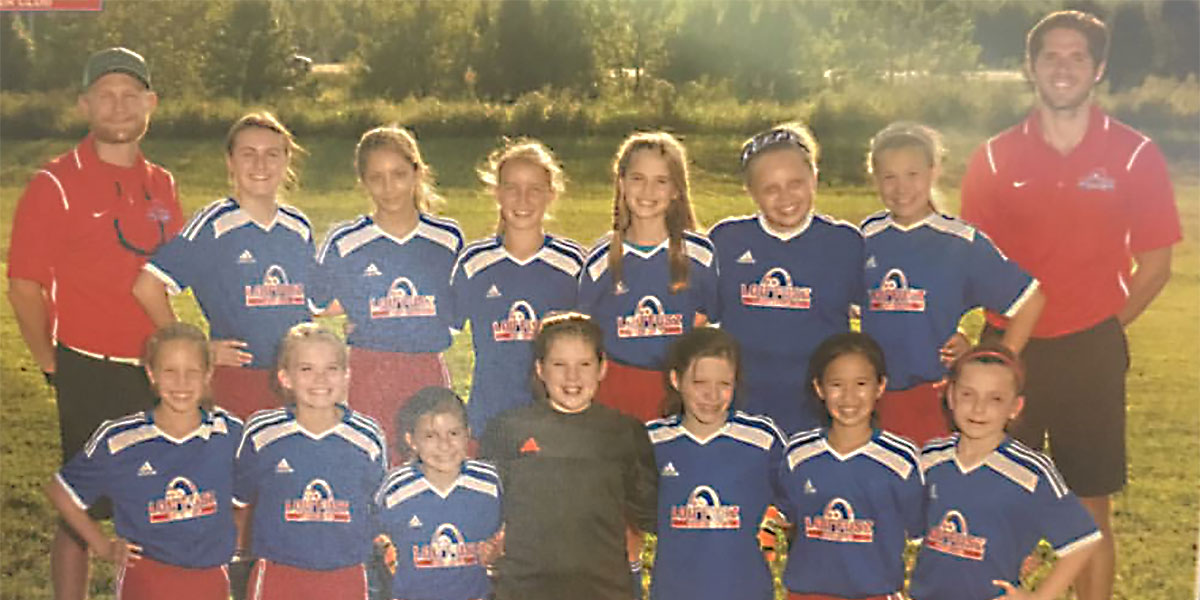 __________________________________________________
The game of soccer has been a part of my life since I was a young boy. There has never been a time when the game did not have an impact on my life.
My high school soccer coach Dan Bokern always told me, "Chad, you are going to be a great player, but you will be a better coach one day."
At the time, I was not sure if I should take that as a compliment, and I was not sure if I even wanted to coach in the future.
Fast forward a few years and I was a newly transferred soccer player here at Missouri Baptist University.
I moved away from my home and my job, and boy was I struggling to stay afloat financially.
I was selling my personal belongings and praying my card got accepted on purchases as small as buying my chocolate-covered almonds at The Perk.
Then my cell phone rang one day. It was Marty Pike, youth academy director at Lou Fusz soccer club, and he told me someone recommended me and my brother as coaches.
I went to coach my first team that next Friday and my goodness was it a massacre. My team got beat by eight goals, not the dream debut as a coach.
But that dreadful performance was the start of a new journey for me, and I have not stopped coaching since. I am now in my fourth year with the club.
Last fall I started coaching a 12-year-old girls select team and it has really opened my eyes as to how important coaching is, as well as how rewarding it can be as a coach.
When I first began coaching, I did it because it was a decent weekly paycheck and it was a job other than flipping burgers.
But now there are so many different reasons that keep me coaching.
There is a feeling of euphoria that takes over when you preach something over and over again to a young boy or girl and they finally grasp it.
Watching a girl on my team flawlessly pull off a move in a real game is one of the best feelings I have ever had as a coach.
Another incredible feeling that coaching has brought me is when I compliment a young player for doing something well and watch their face glow as bright as a light bulb.
It really is refreshing knowing that your approval means so much to a young player who shares a similar passion for the game as you do.
But the most rewarding part of coaching does not come from the girls or the practices, it comes at game time.
When you have been an athlete your entire life, it is hard to walk away from the game after your last year of eligibility in college.
As soon as I heard the last whistle of my college career I felt like part of me died.
I was faced with the difficult decision to chase a professional dream halfway across the world on a chance, or stop playing the game that has been such a huge part of my entire life at a high level.
I chose to stop playing and at first it seemed fine, I missed the game but not anymore than I had in prior years.
Then summer of 2016 arrived and I came to the startling realization that for the first time in eight years I did not have to go to the field every day to be ready for pre-season.
I didn't have to count every calorie and master every repetition at the field and in the weightroom.
It drove me insane. I missed competing and I missed it badly.
Watching the men's team here on campus made it that much more difficult.
I went to the first few days of pre-season, but then slowly started going less and less until my attendance was a rarity.
I could not do it, I could not just sit there and watch.
It was around that time that an old friend called me and said he needed my help coaching his 2005 girls team for a month while he was on family vacation.
I went to the first few practices and had a good time coaching, but it just felt like another day at the office.
Then our first game arrived.
My girls came out of the gates flying, creating scoring opportunities at will and netting a few classy goals.
As the game was nearly over we were on the wrong end of two controversial calls that both led to goals.
My girls were deflated as the other team took a one-goal lead, and I went ballistic on the officials, in the nicest way possible of course, I didn't want the parents thinking I was a psychopath.
I felt kind of silly afterward honestly, but then I realized that a new brand of competitor had been born and I was ecstatic.
Coaching brought me a greater passion and appreciation for the game of soccer.
Playing the beautiful game is such an incredible high, but coaching it allows you to appreciate and understand different aspects of the game that cannot be achieved through just playing.
Coaching has helped me realize how important it is for young boys and girls to have structure and rules to follow on the field.
It has also taught me how important it is for some of these players to have someone who disciplines them, someone who they can look up to and respect. A role model other than their parents.
These things can all be expected when thinking about coaching a team.
But what cannot be expected is how much fun it is to compete from the other side of the game, to play a game of strategy against the other coach and flex your mental aspect of the game.
Those girls are often the best part of my day and I am honored to be able to share the love of the game with them.
I feel the joy when we score, and I hurt for them when we lose.
Coaching has been a crutch for me in one way or another throughout my college life, whether it be financially, mentally or emotionally.
I am extremely fortunate to remain involved with the game I love, it really has given me everything.
I plan on coaching for a very long time, and I hope I can continue coaching at the high school and college level one day.
I never would have guessed that taking that first coaching job would lead to the completely different lifestyle that I am currently living.
My whole life now revolves around coaching and some of the relationships I have made will last me a lifetime.