A Historic Christmas for a Historic Town
Historic downtown St. Charles, Missouri, hosts the St. Charles Christmas Traditions every Christmas season, giving thousands of families wonderful memories and creating traditions for many locals. The event includes characters such as Santa Claus, USO Fighters, characters from "The Nutcracker" and "A Christmas Carol" and more. Characters hold collectable cards which have pictures of themselves as well as information about the character for all to take home as memorabilia.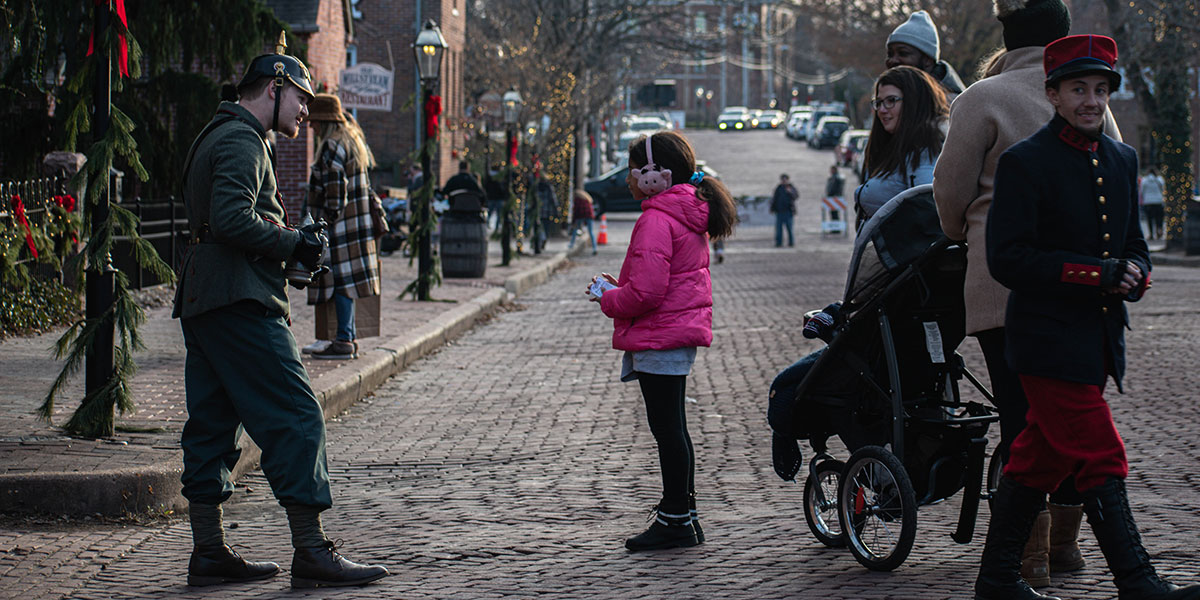 Tags: A Christmas Carol, Bagpipes, Christmas, Grandma's Cookies, Historic Downtown St. Charles, Horse and carriage, Jack Frost, Jansens, Madison Coumerilh, Main Street, MBU Timeline, media, Missouri Baptist University, Roasted Chestnuts, Scotland, St. Charles, The Nutcracker, traditions, USO, winter

Madison Coumerilh
Madison Coumerilh is a staff journalist for MBU Timeline, majoring in communications with a double minor in dance and journalism. Coumerilh is also a part of MBU's dance team, Spartan Line, and after graduation hopes to become a social media manager for a small business or dance company.