Many people call St. Louis one of the best cities in America, so I set out this summer to explore all the wonderful businesses, restaurants, museums, parks and various forms of entertainment this legendary city has to offer.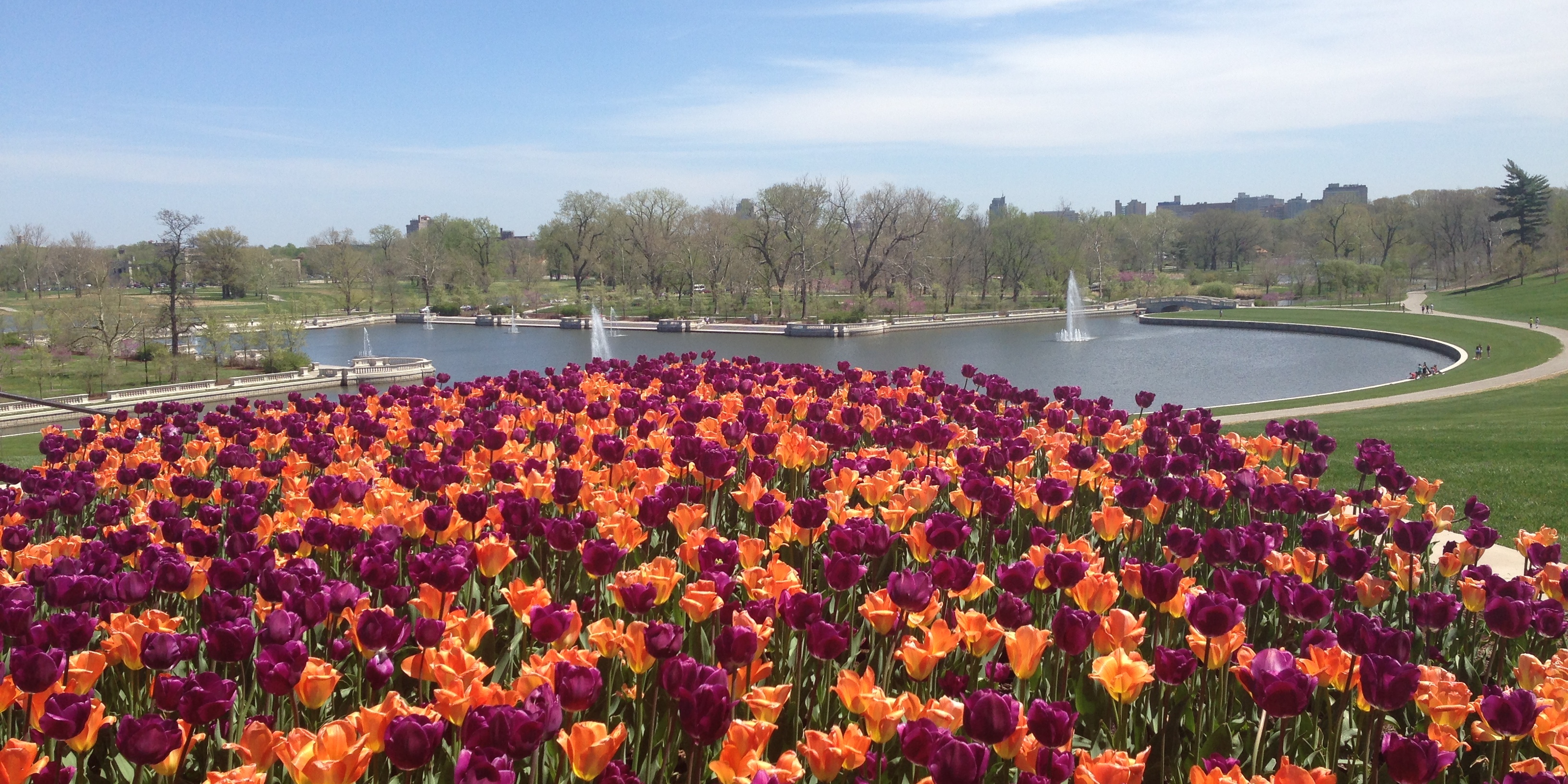 Photo by: Kelsey McDowell
__________________________________________________
In Iuka, Ill., my small town of 600 people, a typical summer vacation for me is riding in the tractor for hours with my dad while he plants corn, eating a cheeseburger and fried mushrooms at the legendary Penny's Café and watching the vast sunset in the middle of a seemingly endless field.
While that will always be my favorite way to spend the summer, this summer break is going to be different.
I am spending all summer on campus at MBU being an RA and working in Student Development.
So I decided this would be a wonderful opportunity to explore St. Louis and get a taste of the famed culture I've been hearing so much about.
My first outing was to Forest Park.
Several people had told me that if I wanted to truly experience St. Louis I needed to go to Forest Park.
Let me start out by saying that Forest Park itself is over twice the size of my pint-sized southern Illinois village.
At 1,293 acres it is one of the United States' largest urban parks and is 500 acres larger than the popular Central Park in New York.
Forest Park has a lot of area to cover so I recommend not trying to tackle the whole park in one day.
The park is acres of beautiful landscape.
Art Hill provides you with a striking view of just a portion of the park.
The Grand Basin at the bottom of the hill is a stunning and monumental structure and is certainly post card material during the springtime.
I really loved walking along the basin and feeling the breeze coming off the water.
At the top of Art Hill is the St. Louis Art Museum, home to over 30,000 works of art by artists like Monet, Van Gogh and Picasso.
The exhibits range from 20th century modern art to ancient artifacts.
It's a quiet and relaxing atmosphere that is a fresh variation from the busy and flashy city.
The museum offers art for everyone and I challenge you to leave without feeling a sense of culture and history.
Another area inside Forest Park that you should visit is of course the St. Louis Zoo.
This zoo is considered to be one of the finest in the country, according to uscitytraveler.com.
With over 20,000 different animals you will have plenty to do while you're there.
Some favorites at the zoo are the chance to get face-to-face with hippos, seeing the large cats from a safe distance and being splashed by the penguins (that will be returning in 2015.)
The zoo as a whole is very entertaining, but my preferred attractions are riding the train, grabbing some Dip 'n' Dots and then heading over to the petting zoo to visit the goats.
As a whole, my experience in Forest Park was a beautiful one.
The grass was fresh, the flowers were in bloom and people were everywhere, out and enjoying the beautiful weather.
In addition to the attractions I've listed, Forest Park is also home to the St. Louis Science Center, one of the top 25 most visited museums, according to Forbes Traveler, The Muny, the nation's oldest outdoor theatre since 1917, The Boathouse, an idyllic location for dining adventures and boat rentals, Steinberg Skating Rink, a beautiful way to curb cabin fever during one of St. Louis' inevitable frosty winters, The Missouri History Museum, where you can see a glimpse Missouri's rich and eventful history, and The Jewel Box, where you can view architecture that wowed 1930s St. Louis and dozens of rare and exotic plants.
My first official outing in St. Louis was a lovely one.
I know most of you have probably grown up in St. Louis and Forest Park might be old news to you, but this summer I want to encourage you to get back out into your city and enjoy it like it's the first time.
Coming from someone who grew up surrounded by fields and who didn't have a Target within 75 miles of her town, St. Louis has so much to offer and is an absolutely amazing city.
I can't wait to keep wandering around it.
__________________________________________________
"Discovery consists not in seeking new lands but in seeing with new eyes." – Marcel Proust