The challenge to get a small white ball into a 4-inch hole may see easy to some, but those who have played know the truth behind the mental struggle.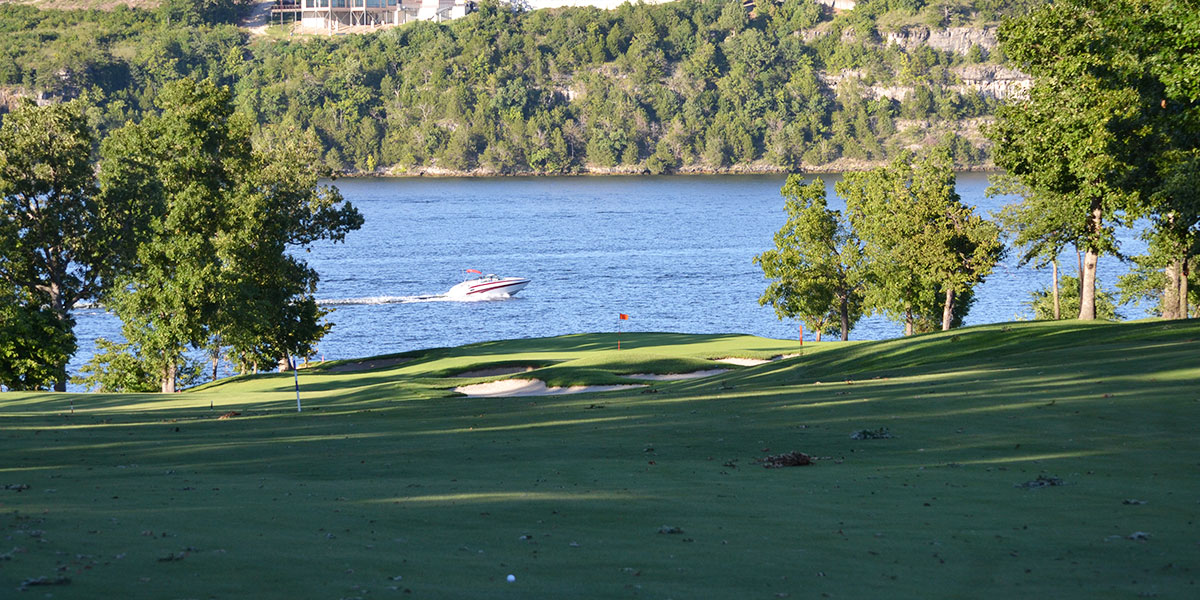 Photo by: Ryan Rerich
__________________________________________________
What American game or sport can you play very well for an extended period of time — days even — and still lose that particular outing?
Golf is the name of the game, and it has been estimated that since the turn of the millennium that over 25 million people play it around the world, according to golflink.com.
Whether a weekend warrior, an amateur, someone who plays once a year, or a touring pro, you know the struggles and pains of getting that little golf ball in the hole.
Some may have more difficulty than others, but golf is so much more than physical talent.
Being a 6-foot-5-inch individual weighing 250 pounds does not make you any better than your 5-foot-5-inch, 140-pound competitor standing next to you on the tee.
"Once you're on the (Professional Golfers' Association) Tour, the mental part of the game is 85-90 percent," said David Duval, former No. 1 player in the world.
This may be true or not, but a man of that status I would not argue with. He was one of the few men who took the No. 1 player in the world spot away from Tiger Woods twice in Tiger's prime during the year 1999.
Another pro golfer, Jim Furyk, has had his fair share of losses after playing well for three consecutive days and losing on Sunday, the fourth and final day of tournaments.
"Since winning the Tour Championship at the end of 2010, Furyk has had at least a share of the 54-hole lead seven times and has failed to convert," said Doug Ferguson, an AP journalist.
Furyk is one of the best players in the world right now and still has failed over the past four years at walking off the 18th green victorious on Sunday evening. How frustrating must that be?
It would be farfetched to find a sport where the best player in the world only won 79 of his 309 starts. Tiger Woods has amassed this remarkable stat over the past 18 years on the PGA tour.
"Through 738 games (via ESPN), Michael Jordan's winning percentage was 65.6 percent, Lebron James's is 64.5 percent," according to an article in the Washington Post about arguably the two best players ever to play in the NBA.
"Since the 1970 merger in the NFL, Tom Brady is history's best in career winning percentage (78 percent), and Peyton Manning (70 percent) is third. They are separated only by a guy named Joe Montana," according to an article written by Greg Garber on ESPN.com.
For the players who only come to the course on the weekends, you may be thinking to yourself, "I'm not any good. I just play for fun."
But think to yourself, how hard is it to play even one hole consistent with multiple shots in a row?
And even bigger picture, how hard is it to string together nine great holes or 18 great holes? For the competitive golfers you may think the same about the difficulty of stringing together 18 holes, or 36, or 54, or 72.
I, being a collegiate golfer myself, find it difficult to play well for any extended period of time, because there are so many factors that go into playing well.
Also, in what sports can you get a totally different course each and every time you travel to a new location?
In baseball you play the bases at 90 feet apart, and in football you play on a field 100 yards. In basketball, you play a court 94 feet by 50 feet.
In golf, you can play a course at 5,000 yards or it can play 7,000 yards on the same course from a different tee-box.
How can you prepare for that mentally and physically? It may be windy, the greens change from course to course and the layout completely changes from location to location.
You can play 17 holes of really good golf and lose it on the 18th and final hole. You can also play the first hole terribly and be out of it before you have really even started.
It is such a mentally taxing game that each time you step over the ball there is a two-way directional miss available (left or right), as well as a huge yardage gap to fill in between your ball and that 4-inch cup dug into the ground.
Also, the time element of golf is not always the most convenient.
What other sport do you have to wake up at 6:30 a.m. and play from 8 a.m. until 1 p.m.?
For high school and collegiate golfers, what other sport is required to go off-campus and spend multiple hours on practice?
Can you think of another sport where you can lose multiple balls yourself each time you show up?
Are there hazards on a football field, such as bunkers, water hazards, tree-lined fairways, out-of-bounds markers and elevation changes like there are in the game of golf?
Clearly golf is frustrating and can be hazardous throughout the duration of a match or tournament, or simply just a day out on the course with friends.
With mind and body right, one can do their best to try and conquer the game of golf.
Good luck, for the best in the world only win less than a third of the time they put that little white ball on top of that wooden golf tee.