Not being able to go home for Thanksgiving can be upsetting, but having a "Friendsgiving" was a great experience unlike any other.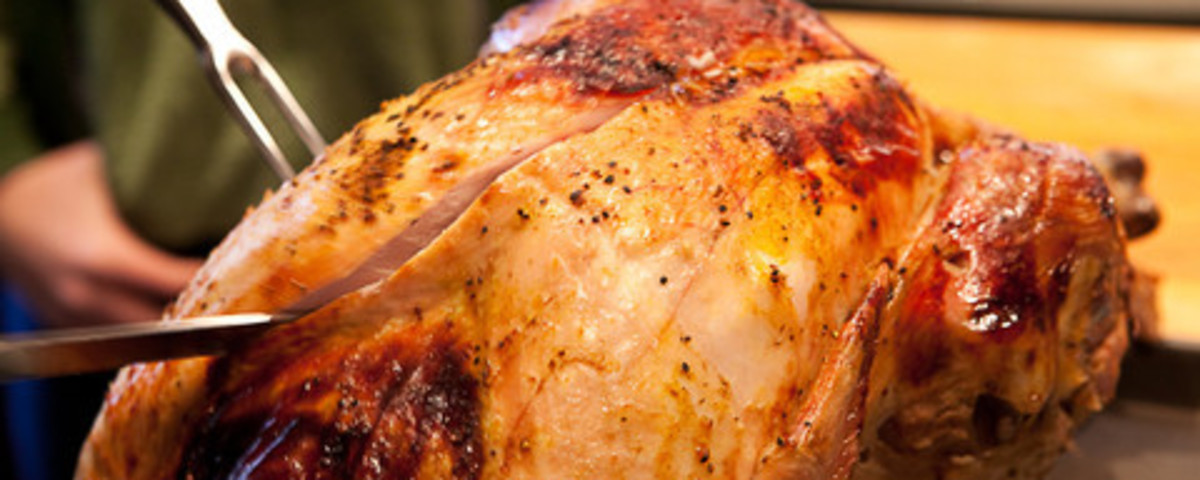 _________________________________________________
Every year I have had Thanksgiving with my family at my house or at one of my relatives' houses.
When I was younger my dad's side of the family used to have a reunion at my great uncle Ford's house in Portland, Ore., during Thanksgiving.
Our family would have up to 30 family members attend Thanksgiving.
So, understanding that I wasn't going home for the last break was a shock.
I couldn't believe it, not seeing my family for Thanksgiving, no way, and at that moment I sank, feeling bummed out and saddened.
"Thanksgiving is just not going to be the same," I said to myself.
A couple weeks went by and the more I kept cooking with my friends the more I began to understand that I can I have a day of thanks right here in St. Louis.
Not with my family, but with my friends, cooking a whole turkey dinner with my friends.
Since seven of my friends weren't able to go home for Thanksgiving we decided to do it ourselves, have our own Thanksgiving.
Why not, we all like to cook and even our friends who couldn't cook could still go buy a pie or bring bread rolls.
We were going to have five dishes.
The first dish would be the turkey being roasted by my baseball teammate Dave.
Second, Athena, my girlfriend, would be doing the stuffing.
Third, I was cooking a brown sugar honey ham and my mom's sweet potato casserole.
Fourth, my baseball teammate Randy was making mash potatoes with real potatoes, "no fake stuff," says Randy.
Another one of our teammates, Joel, was bringing a couple of store-bought pies and Hawaiian rolls with his girlfriend, Bailey.
One of our teammates, Carl, also helped with allowing us to use his kitchen to cook.
Cooking a ham and my mom's sweet potato casserole is one thing that I have never done on my own.
It was an exciting task.
Having us all cooking a dish that we knew from back home made it feel very special.
We were kind of bringing our family and our ways of cooking to our "Friendsgiving," and it made for a very good time.
As Thanksgiving day came all of us who were cooking something came together in the same place to cook our meals.
It was intriguing to say the least to have all the different flavors and aromas in the air.
For me, being able to cook during Thanksgiving gave a new sense of satisfaction to Thanksgiving dinner.
We started cooking a little later than the normal time, so we were finished cooking around 7 p.m. and had dinner around 7:30 p.m.
Our cooking was coming to an end and we were almost ready.
Silverware out. Plates prepared and dishes set out.
We were ready to indulge on our "Friendsgiving."
Everything was done properly. We all made sure that we sat down and said grace before any eating was done.
It was reassuring to know that we all cared evenly about the emotion of what Thanksgiving is and the thanks that we must give because of the special day that we had been awarded.
As we were all eating we talked about how this was one of the most unique and best Thanksgivings we have ever had because we put in our own sweat to do everything, and it turned out great.
The turkey was not dry and every piece was perfect.
Absolutely no flaws and we all added our own little zest to every dish.
I was really happy with the outcome of our Friendsgiving and I am so thankful for my friends who were able to capitalize on our family experience.