New head coach Lindsay Carlile comes to Missouri Baptist University from Westminster Christian Academy, bringing a successful coaching record with her, but more importantly, bringing Christian values to her new team.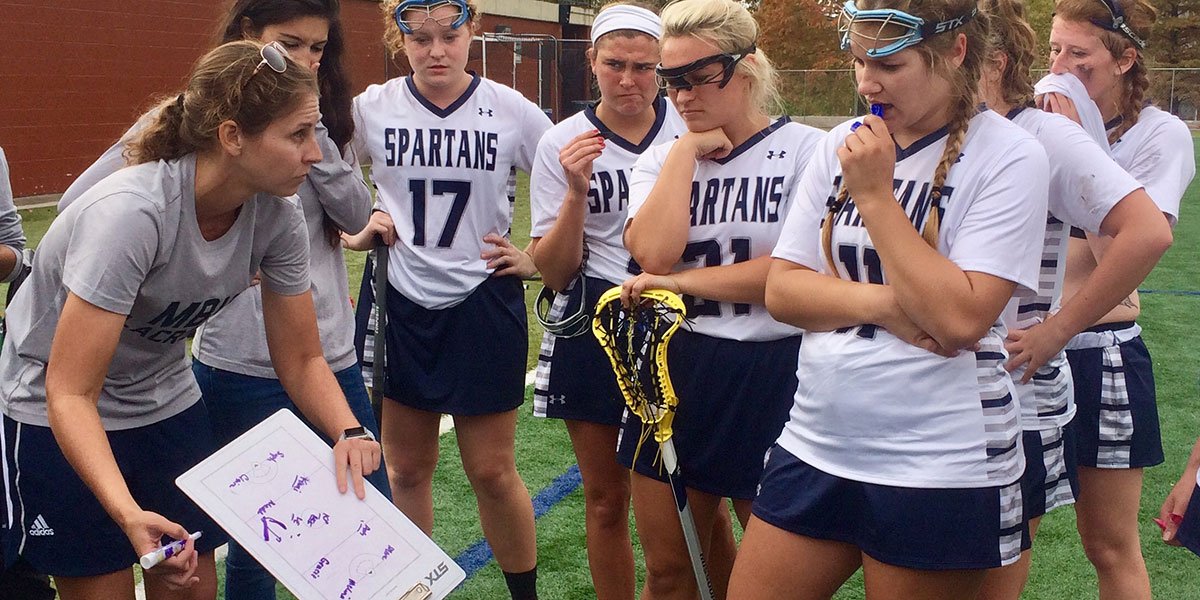 Photo by Stacy Rohan
Coach Lindsay Carlile draws up a play on the whiteboard during a lacrosse game. Left to right are Terra Ringo, assistant coach, and players Melina Custer (17), Gracie Adams (2), Laura Ebers (21), Jessica Scalise (11), Ashley Avery (1) and Kimmi Mathews (8).